Main Content
Armani Residences
Project Description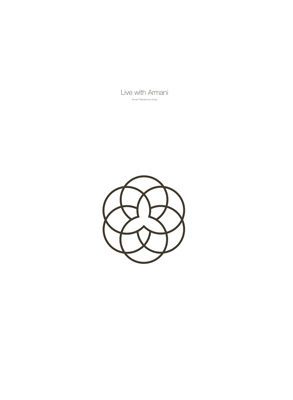 Set in Burj Khalifa, Downtown Dubai, Armani Residences is a premium development to call home. Covering 8 floors in total of the iconic Burj Khalifa from level 9 to 16, Armani Residences is a fine selection of 144 suites – further categorizing into one and two bedroom suites.
The tailor-made boutique project is personally designed by the fashion maestro Giorgio Armani and reflecting sheer elegance and his signature style.
It goes beyond saying that all the executive suites are designed in the classic Armani manner and finished with the beautiful and the best in class interior options. While the features that distinguish Armani Residences from the rest are that the interior is designed with stone, zebrawood, Venetian plaster, fabric and leather wall coverings.
Each apartment has spacious bedrooms and en-suite bathrooms to give a luxury look. Armani Residences by Emaar is designed with fully automated security systems, temperature control, and air-conditioning.
The apartments also share some design and features with the rest of luxury apartments in Dubai such as a fully equipped show and preparation kitchen equipped with appliances like a stove, a fridge, dish washer, and composite countertops. This makes the home very stylish and assorted with contemporary modern interior décor.
Since the premium Armani Residences are located in the Burj Khalifa, the apartments offer direct access to the Armani Hotel and nightclub Dubai.
Interested In
Armani Residences?
Contact us