Main Content
Meraas La Cote
Project Description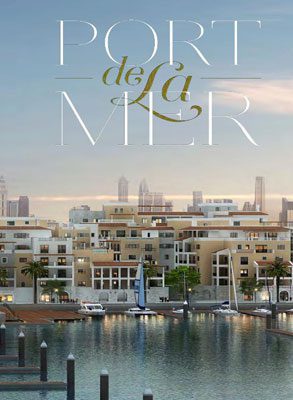 La Cote at Port De La Mer, an astounding residential development, is the newest addition to the La Mer project and the first freehold residential apartments project by Meraas. La Mer, an impressive project that spans over 9.5 million square feet, is developed on the land reclaimed from the sea – folded into the existing beach area.
The mega development is divided into four major zones including South Island, North Island, Laguna Water Park and the beach. The last zone that is yet to be launched is Port De La Mer – comprises of low and mid-rise apartment buildings around the world-class marina.
La Cote is the first development announced in Port De La Mer – comprising of a fine selection of one, two, three and four bedroom spacious apartments offering breathtaking views of beach and the Dubai skyline. There will be a sum of five residential buildings with a total of 408 low-rise apartments, featuring unique floorplan, open plan layout and neutral palette.
All the apartments feature balconies for the residents to spend their evening, looking at a picturesque view of the stunning Port De La Mer in the surroundings.
Besides panoramic views, La Cote offers a plethora of the world's finest amenities and premium facilities such as large swimming pools, a state-of-the-art fitness area, exclusive beach and marina access. Moreover, the residents will have direct access to some of the best hotels, retail outlets and restaurants. Other popular destinations and Dubai' attractions are only a short drive away from Port De La Mer.
Interested In
Meraas La Cote?
Contact us