Main Content
Zabeel Saray
Project Description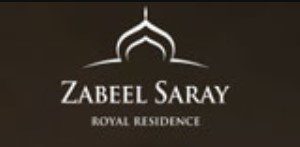 Meraas Holding's Zabeel Saray Royal Residences at Palm Jumeirah offers an exclusive set of 38 Royal luxury residences in 4 & 5 bedroom configurations. The homes are laden with posh facilities and are intended to be the epitome of luxurious living. The overall style and architecture were influenced by the bygone Ottoman Period.
The material used in building also contains the likes of Turkish marble, rich dark wood and exterior ceramics. In reality, the strong attention to detail in every area of the construction goes to demonstrate how much work and time is put together to produce homes that are absolutely impeccable. 3 types of residences are being offered – Beach Royal, Seafront Royal, and Lagoon Royal Residences. With Beach Royal Residences, you will come across homes offering a stunning view of the Arabian Gulf and surrounding landscape. Moreover, it is here that you get an opportunity to directly access a private beach.
In addition to these, the villas will feature living areas, private pool, maid's quarter, private parking, private entrance and more. As for Seafront Royal Residences, you will experience a premium lifestyle, which in a way will change the way you perceive the meaning of comfort. Moreover, the residences decorated in gold and ivory are equipped with all the modern facilities that you look for. When it comes to the Lagoon Royal Residences, the tranquil setting along with the plethora of options on offer makes way for you to live amidst all the comfort and luxury. The Ottoman style houses with Turkish motifs are indeed impressive.
Interested In
Zabeel Saray?
Contact us