Dubai Hills Estate, a residential community that is designed on the new contemporary lines and redefine the luxurious lifestyle for Dubai residents. Dubai Hills Estate is the first phase of Mohammed Bin Rashid City and is termed as a city within city. It is a joint venture between Emaar Properties and Meraas Holding and since announcement, it has become one of the popular areas for investing in properties. Spreading over 11 million sq. m., the project comprises of various property configurations including residential plots, apartment buildings, villas and townhouses.
Besides different residential configurations, the project boasts 18-hole championship golf course, open green spaces, parks, three hotels, two hospitals, a tennis court, a bicycle and jogging route, two metro lines serving the project and a shopping mall. Dubai Hills Estate is an opulent, family-friendly residential project that offers plenty of world class amenities, classic entertainment options and high-end communal lifestyle.
Dubai Hills Estate – A unique zonal set up
The development comprises of three zones. The first being close to the North near Al Khail Road will have two shopping malls, a number of mid-rise residential towers built around a 7-kilometre long boulevard lined with several retail outlets and restaurants.
Set around the 18-hole championship golf course, a low-density housing zone is planned that comprises of 97 villas only. 300 villas are planned in the upcoming two sub-communities: the Parkways and the Fairways.
The third zone is planned to have higher density of residential units, with villas and townhouses set in two communities: Sidra and Maple. Maple 1 and 2 contain more than 1,300 townhouses while Sidra 1 and 2 have 170 and 160 villas and townhouses, respectively. The third phase of Sidra was also successfully completed and handed over to the potential buyers.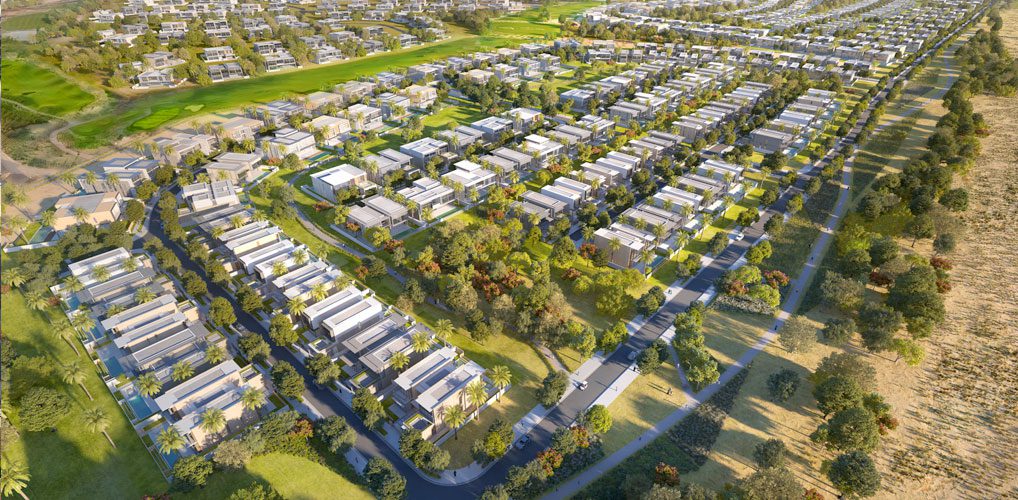 Properties in Dubai Hills Estate
Dubai Hills Estate is planned to offer more than 100,000 residential units with different configurations, in more than 30 neighbourhoods. The project boasts more than 2,000 villas and thousands of apartments ranging from one, two, three and four bedrooms, while villas range from three to seven bedrooms. Besides villas and apartments, the project features townhouses, luxury mansions and residential plots.
The project boasts a unique sense of community and family-friendly surroundings making it more attractive to people seeking open green spaces, lavish gardens and proximity to the world class amenities.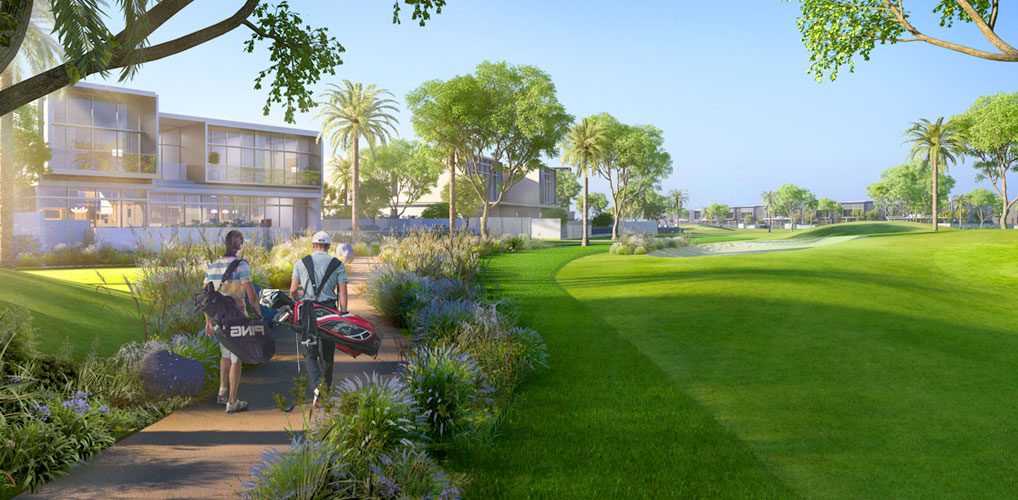 Transportation in Dubai Hills Estate
Due to the status of under-development, there are no active and direct public transport links serving to Dubai Hills Estate. The closest metro station is the Mall of the Emirates Metro Station located in Al Barsha. Two new metro lines are proposed to set along the vast stretch of community. Similarly, there are no bus stations within the community but the closest one is in Al Barsha. Once the area is developed, it will be well-served with public transportation options like the rest of Dubai.
Restaurants in Dubai Hills Estate
Currently, two restaurants: Hillhouse Brasserie and The Duck Hook located in the Dubai Hills Golf Club are serving the community. Several cafes and restaurants are in planning phase to be opened in the community. Some notable fast food options including Popeyes, KFC, Hardees and a few others can be found in ENOC petrol station outside the community. Al Barsha also has plenty of cafes and restaurant options and few other less-formal restaurants are there in the nearby Dubai Polo & Equestrian Club.
Shopping in Dubai Hills Estate
Dubai Hills Mall was launched in 2020 featuring more than 600 retail and eateries spaces. Like several other malls in Dubai, several family-oriented entertainment options such as cinema and kids play area are planned within the mall. Mall of Emirates is another shopping destination that is located at few minutes from Dubai Hills Estate from where residents can find everything of their choice. A hypermarket is proposed to open within Dubai Hills Mall, while currently, there are several supermarkets and grocery shops in nearby community: Al Barsha.
Location