Dubai Marina that boasts a contemporary French Riviera like lifestyle is a methodically planned project completed with extensive road network, picturesque waterfront and luxury high-rise developments. The most striking feature of Dubai Marina is that the development is the longest man-made marina in the world. Launched by Emaar Properties, the project is a true testament to their skills, vision and experience – where the entire development was planned around a 3.5 kilometre long canal connected to the ocean on both ends.
Dubai Marina is equally popular among young professionals and families in the quest of enjoyment, entertainment and the convenience of city life. Moreover, the world's tallest residential tower, soaring skyscrapers, the largest man-made marina in the world along with more than 200 towering residential developments, world's finest restaurants and luxury yachts moored in the marina – add more charm to the enchanting Dubai Marina.
Dubai Marina has majority of spectacular residential buildings but it has no shortage of commercial entities and restaurants and cafes lined along the waterfront where you can sit at sunset and see the surrounding skyscrapers light up gradually after dusk – creating an awe-inspiring background. Dubai Marina boasts its own shopping mall featuring more than 100 shops, supermarket and a cinema.
Properties in Dubai Marina
Dubai Marina is popularly known as the tallest block of properties in the world with a large number of developments in Dubai making significant and permanent part of Dubai's ever-changing skyline. There are more than 200 residential apartment buildings in Dubai Marina that offers spectacular views of the city. Most of the apartments from studio to one and two bedrooms are spacious and offers generous views of Marina and Arabian Gulf. Dubai Marina is one of the most iconic destinations in Dubai offering luxury living complemented with the world class facilities and amenities.
Besides swanky apartments, Dubai Marina also boasts a limited number of villas featuring grand entrances, spacious open green spaces, floor to ceiling glass windows and private terraces.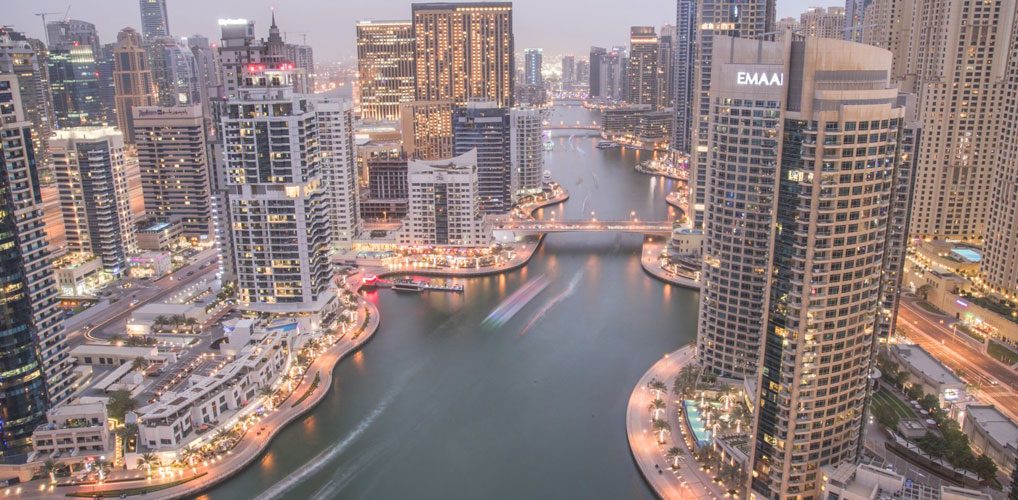 Transportation in Dubai Marina
Dubai Marina has excellent public transport infrastructure with regular buses, taxis and three tram stations serving the area conveniently. The tram stations are: Dubai Marina Mall, Dubai Marina Towers and Dubai Marina, while the nearby metro stations that serve the area are: Damac Properties Metro Station and DMCC Metro Station. The area gets crowded in the evening and morning, so it is wise to use metro to avoid any hassle during these hours.
However, exploring the neighbourhood is a lot easier through Dubai Tram – with 11 tram stations stretching from Jumeirah Beach Residence (JBR) to Al Sufouh. Few tram stations are also located within the community.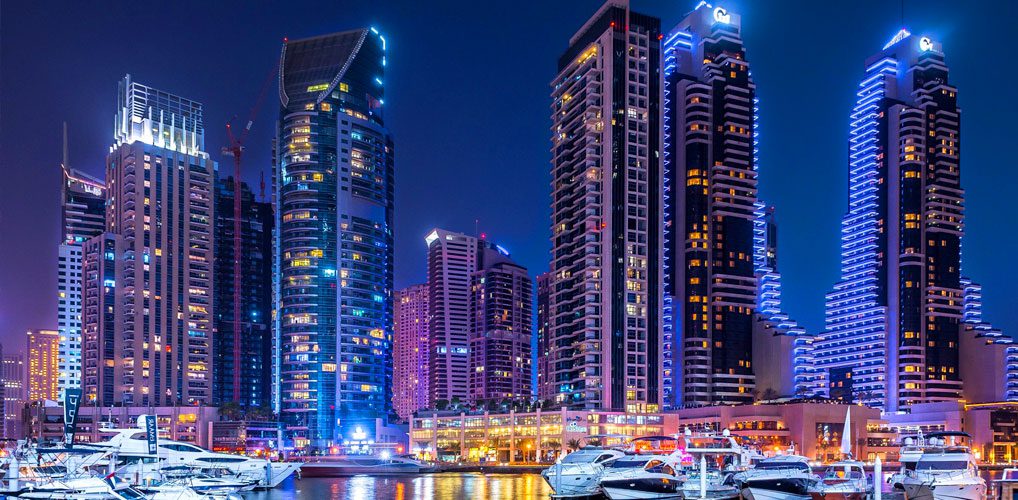 Restaurants in Dubai Marina
Dubai Marina is a home to numerous finest dining spaces. The Walk is lined with cafes and restaurants serving cuisines from all over the world to tantalize your taste buds. Grosvenor House offers the best selection of fine dining restaurants. Along with fine dining options and world's designer cafes and restaurants, the visitors can be spoilt for choices with a wide variety of casual restaurants. Besides cafes and restaurants, there are several bars in Dubai Marina that are immensely popular among the residents and visitors alike.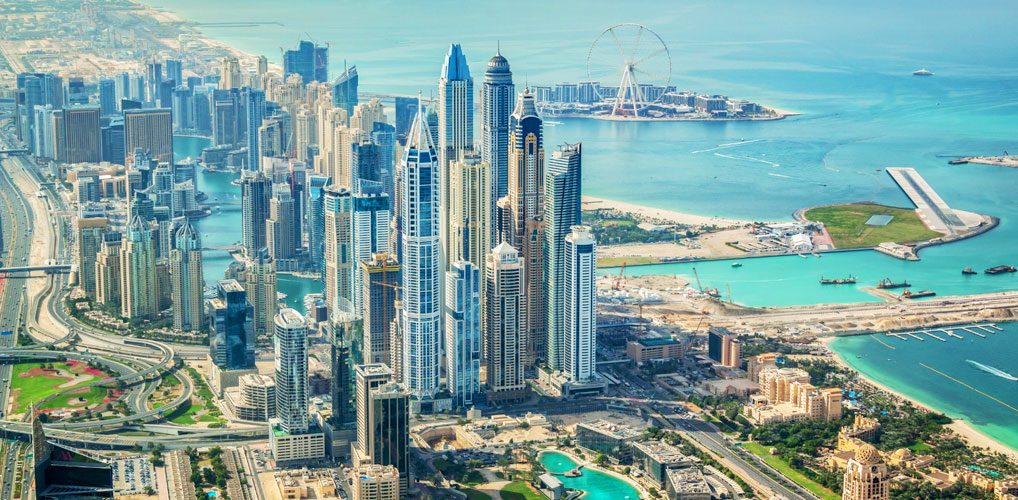 Shopping in Dubai Marina
Dubai Marina offers an eclectic mix of retail and leisure outlets. Visitors can access more than 130 shops and retail outlets under one roof of Dubai Marina Mall. Dubai Marina Mall is located at the heart of the community on Sheikh Zayed Road, offering not just the regular designer shops and branded outlets but something to match the high end lifestyle of the visitors such as Mercedes-Benz showroom. JBR's The Beach mall is also close to the marina offering an exciting shopping experience to the visitors.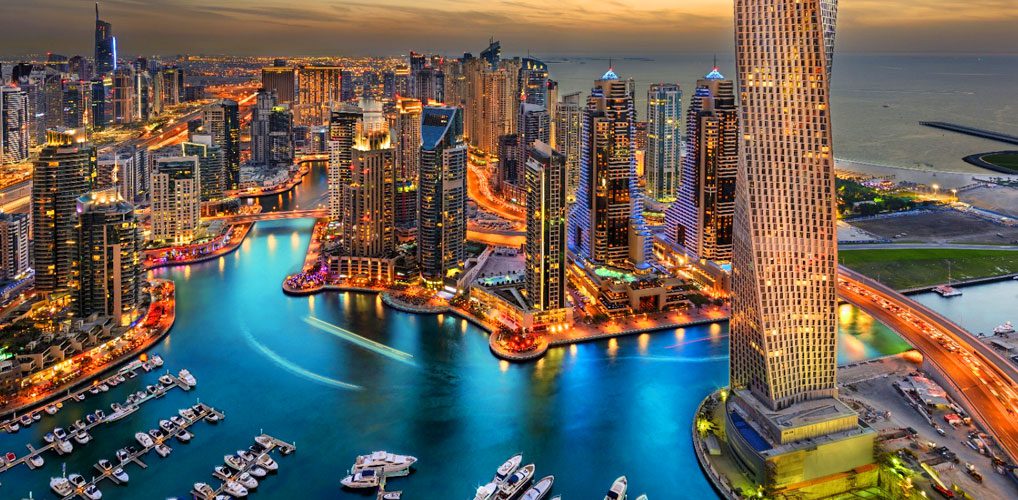 Location