Encompassing the land situated between Hyde Park, Oxford Street, Regent Street, and Piccadilly – Mayfair is one of the most prized locations in London, UK and the world. Adjacent to St. James's and its glorious Royal parks to the south, it is now the elegant, most upscale and smart area of central London. With world class restaurants and exclusive shops on Bond Street, the renowned residential area is synonymous with affluence and luxury.
what it was during emergence in 1686, when in May each year there held a fifteen day long fair in the area – giving rise to the name "Mayfair". After the Second World War, the townhouses were converted for commercial use but recently, these residential units have been returned to their former glory, providing grand homes for affluents and famous personalities.
Mayfair, we know today was mostly built by the Grosvenor family and is largely managed by the Grosvenor Estate, who takes care to retain its historic magnificence and splendour. The area is characterized by the period architecture, exclusive shops, art galleries, auction houses, finest wine shops, restaurants, five star hotels and gentleman's clubs.
Mayfair – An exclusive area in London
Mayfair is centrally located area, allowing the residents to enjoy the highlights of London but the number of embassies located there (such as American and Canadian Embassy) add a sense of safety. Mayfair also presents a number of hidden areas and gardens dedicated just for the residents – with a large number of properties boasting green leafy gardens.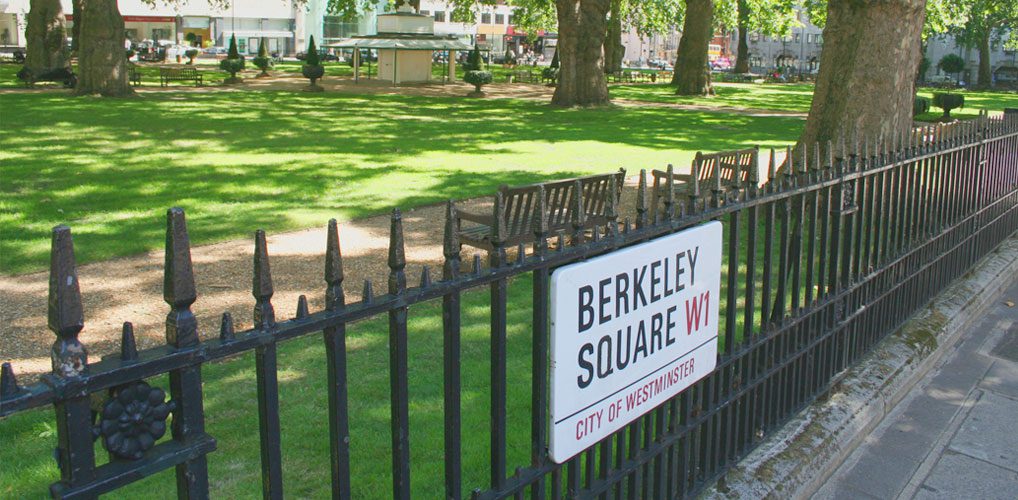 Architecture in Mayfair
Mayfair's architectural profile is largely Georgian and includes grand mansions, magnificent mews and splendid apartment buildings, and wide terraced properties surrounded by leafy green squares. Majority of homes are Grade II listed and most of these have been refurbished to the highest standard. Besides that, thirties style blocks are there around Grosvenor Square and pied-a-terre apartments and some grand apartment developments.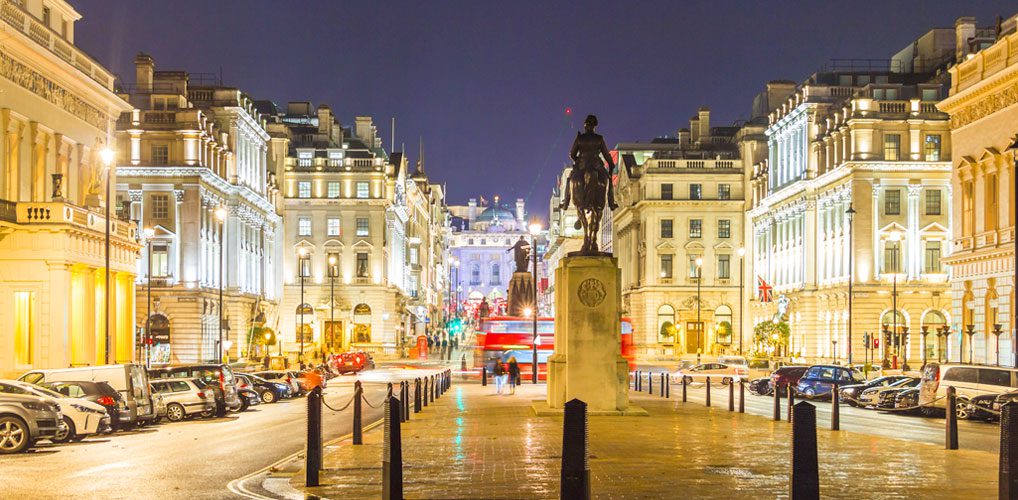 Transportation links
Another feature that makes Marylebone distinctive from the rest is the best fine dining restaurants clustered along its high street and adjacent links. Chiltern Firehouse, Orrery, Royal China Club and Locanda Locatelli are there to name a few. Besides these fine dining restaurants, Marylebone houses some relaxing coffee houses, pubs, and cafes.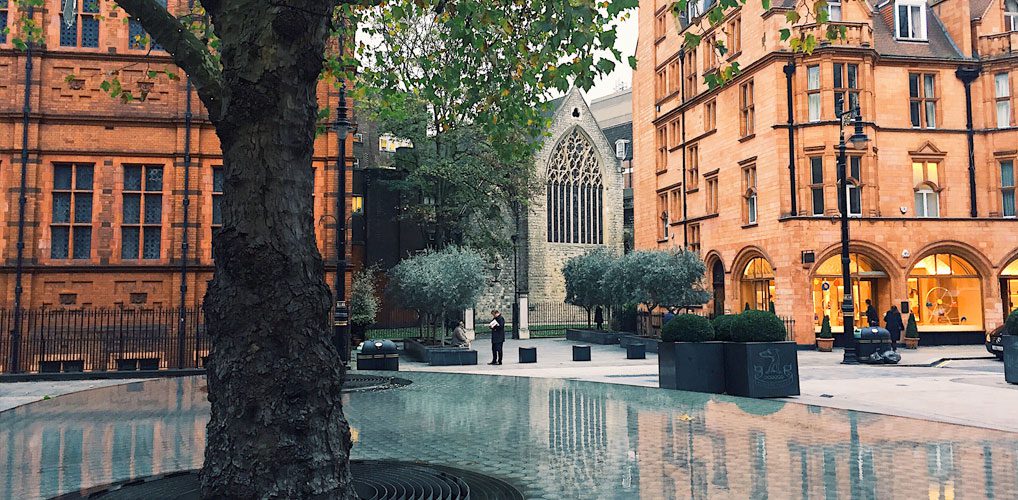 Excellent transport links
Being centrally located, Mayfair enjoys excellent transportation connections by tube, train and bus. West End is at a walking distance from Mayfair while the area is served by Bond Street, Green Park, Hyde Park Corner, Oxford Circus and Piccadilly Circus Tube stations, with access to the Bakerloo, Central, Jubilee, Piccadilly and Victoria lines. Numerous bus services running throughout the day, which makes it easy to get around Mayfair and to central London from Mayfair.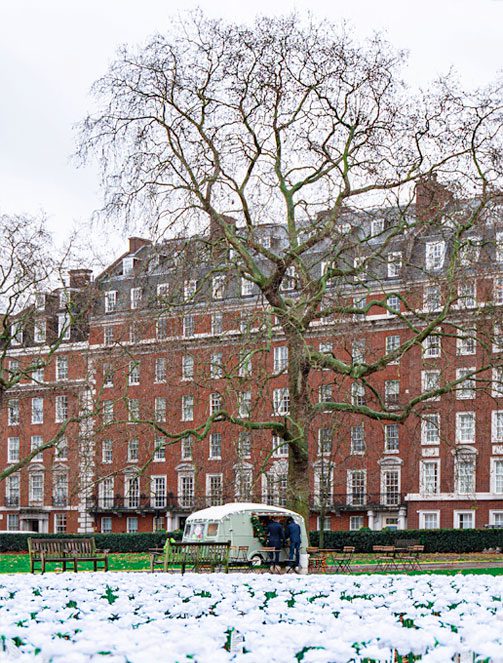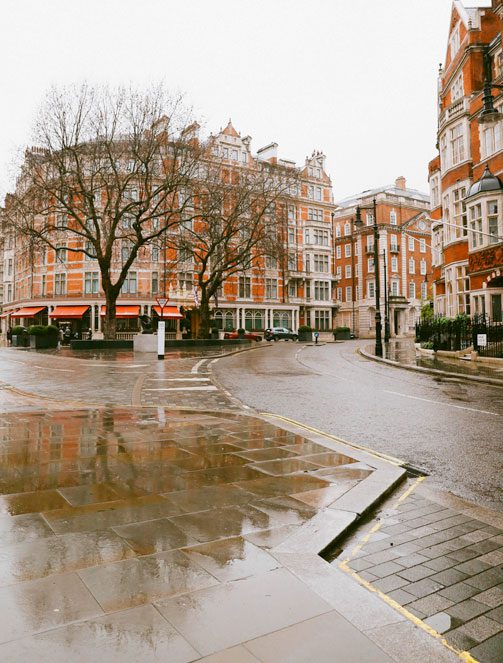 Shopping in Mayfair
West End and Oxford Street are in close proximity to Mayfair and besides that, a number of exclusive boutiques and brands' outlets are found in this area. Moreover, designer fashion shops and flagship stores such as Chanel, Hermes, Louis Vuitton, Burberry, and Alexander McQueen along with several international brands are found in this area. Fine jewellery and watches brands such as Cartier, Boodles and Rolex are housed here. London's finest retail and department stores such as Selfridges, Liberty, Fortnum and Mason are also located in Mayfair.
Eateries in Mayfair
Shepherd Market in Mayfair offers relaxed atmosphere for visitors – with a large number of restaurants and cafes oozing out of the little streets. Mayfair also boasts one of the three-Michelin star restaurant – Alain Ducasse at The Dorchester. There are eight 2-star restaurants and thirteen 1-star restaurants.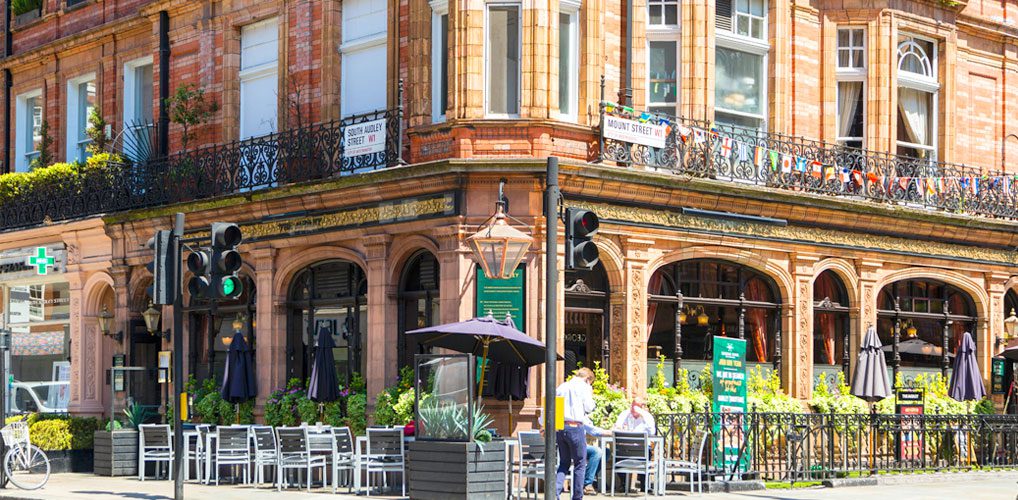 Location