Comprising 36 cities, villages, towns and the majestic beaches make up the famous Miami, Florida. From rural to semi-urban to fully urbanized areas, Miami has so much to offer both on and off the beach. From sizzling nightlife to Cuban food, from white sand beaches to art deco architecture and from tropical atmosphere to life in Havana, Miami offers one of the richest cultural experiences to the residents in the United States.
Miami is the most favourite pick for people who love art, cultural diversity, food, shopping, architecture and impressive outdoors. Since its evolution from native Tequesta lands to the new frontier of railroad tycoon Henry Flagler in the late 1800s, Miami kept attracting creative minds and brave souls. A developing father of Florida, Flagler expanded his Florida East Coast Railway to Miami in 1896 and the rest, as they say, is history.
Finding the perfect house to live in one of the almost 40 Miami neighbourhoods can be difficult. However, if you know your budget and what you are looking for, the following guide of the most exciting, historic and attractive neighbourhoods can help you pick and explore your desired ones.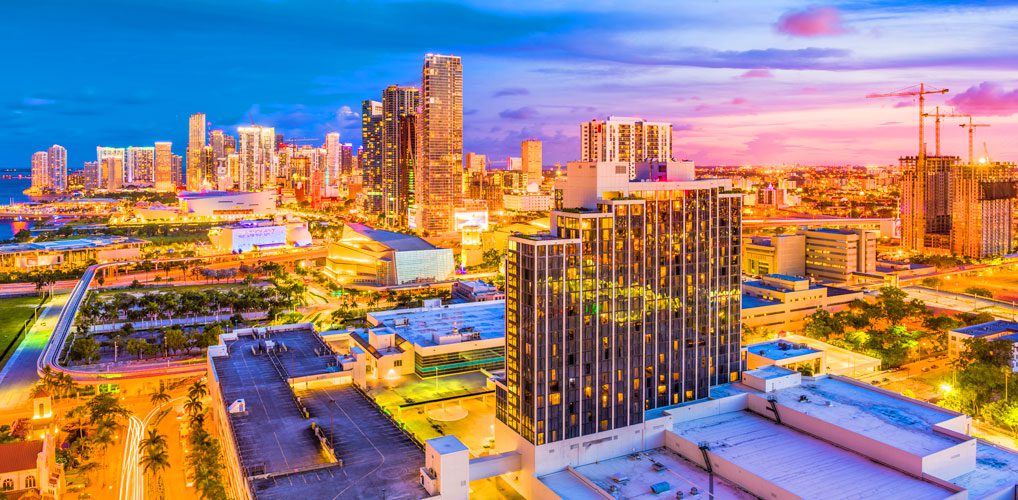 Coconut Grove
Coconut Grove or "The Grove" presents a laid back environment along with some interesting to-do things. Despite stepping into 21st century, the Grove offers artsy and relaxed feelings. The entire neighbourhood is pedestrian-friendly that boasts art deco residences, state-of-the-art gardens, cycling and jogging tracks and several notable retail outlets for shopping. If you admire this kind of laid-back atmosphere, Coconut Grover is the right option for you.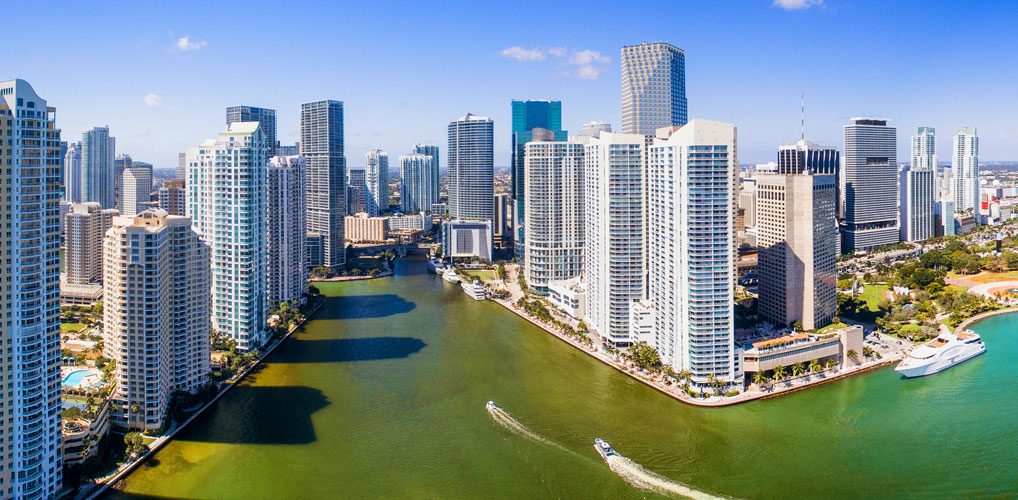 Little Havana
Little Havana, the epicentre of Miami's Cuban culture, is located in the west of Downtown Miami. The area is brimming with history as large number of refugees settled in Florida. If you plan to settle here, you will not just enjoy the culture, food and cafes but the residents who love this neighbourhood. You can still find older generation playing dominos or sharing the anecdotes over a cup of coffee in one of the cafes. You will also enjoy an outdoor cultural festival taking place last Friday of every month – Viernes Culturales.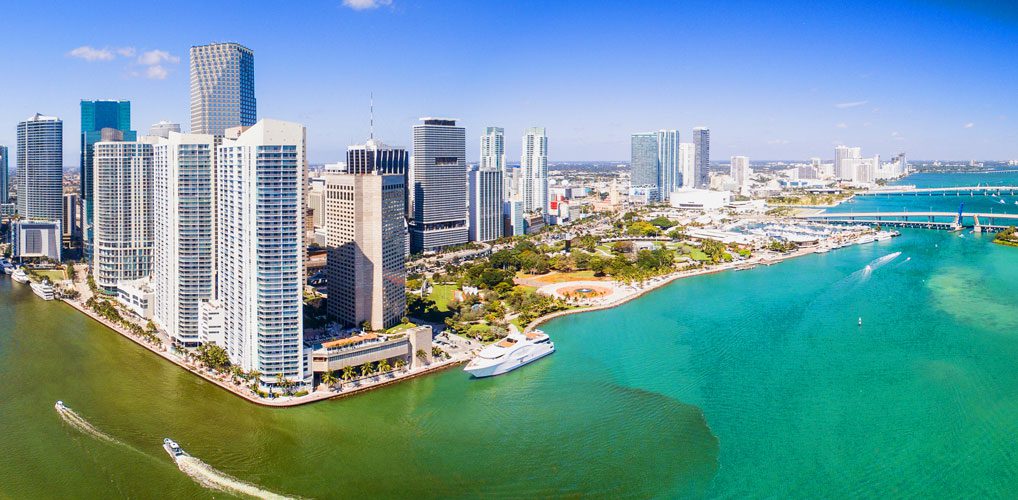 Wynwood
Do you know Wynwood, one of the most happening neighbourhoods in Miami, was once fully industrial area, filled with auto shops, repair workshops and warehouses? However, now it is one of the hottest and most desirable neighbourhoods in Miami. Dubbed as the arts district, Wynwood has abundance of art galleries, bars and restaurants, artisanal coffee shops and much more. The neighbourhood is exciting that offers eclectic mix of properties and retail units and where you will never be short of things-to-do. You can pick either sitting in a café and enjoy sipping your coffee, visiting famer's markets, taking yoga classes or simply wandering through the streets.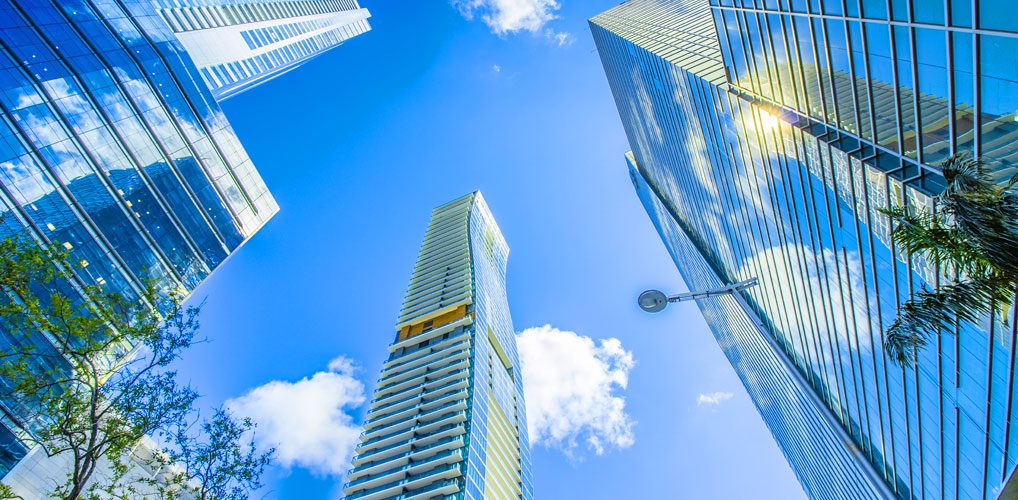 South Beach
South Beach, which takes up less than two square miles on the tip of Miami Beach, has its own claim to fame. Here, life is seen as one massive ultra-hip, 24-hour party with a Technicolor backdrop. The Art Deco District in South Beach is one of Miami's most well-known attractions. The beaches are packed with happy, jolly and attractive people. There are several other attractions as well such as the Miami Beach Botanical Garden, the New World Centre, Sound Scape Park and The Wolfsonian-FIU museum.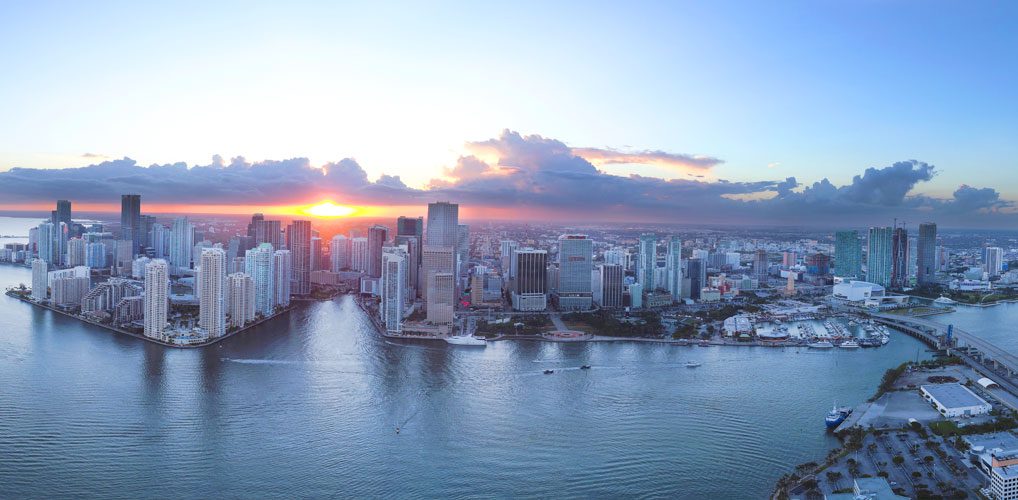 Aventura
Aventura, the enclave that comprises of high-rises, tropical landscaping and waterways, is an attractive destination for people looking for fashion and golfing spots. The neighbourhood boasts Aventura Mall that offer an exciting mix of retailers ranging from high-end retail outlets to branded shops. Turnberry Isle, the award-winning resort, boasts two championship golf courses, an excellent spa and fitness centre and three celebrated restaurants.
Brickell
Located between Downtown Miami and Coconut Grove is the city's Financial District. Brickell City Centre, a shopping mall with Saks Fifth Avenue, The Apple Store, Intermix, Kendra Scott, and other luxury and international brands, is located in this residentially populated area called the "Manhattan of the South." If you are looking for a happening nightlife in Miami, Brickell offers some of the best rooftop bars. Young professionals are being attracted towards Brickell due to high-rise condos, trendy restaurants and bars, and other trappings of urban living. Being a spacious neighbourhood, it may feel less like conventional Miami but if you love urban dwellings with every facility in access, Brickell is definitely the right choice for you.
Downtown Miami
Miami's downtown district, which runs along Biscayne Boulevard and includes the AmericanAirlines Arena, Bayside Marketplace, Bayfront Park, and the Adrienne Arsht Center for the Performing Arts, is a hotbed of daytime and night time events. Flagler Street, the city's largest east-west thoroughfare, cuts through the city's most historic district. Admire the Olympia Theatre, which is located inside the Dade County Courthouse Alfred I. DuPont Building—historic gems. It also offers many outdoor spaces and parks, along with shopping, restaurants, nightclubs, and coastal marketplaces.
Coral Gables
Coral Gables is a cluster of gracious Mediterranean architecture, monumental gateways, fountains, streets shaded by huge banyans, and miles of waterways, aptly dubbed "The City Beautiful" by its builder, George Merrick. This is the area this is considered as one of the most beautiful neighbourhoods not just in Miami but across the United States. Coral Gables is filled with 1920s Spanish architecture in jewel tones, Florida oaks, and lush open green spaces. It also features excellent public schools and is one of the safest neighbourhoods in Miami, attracting families from other parts of the city. Caves, waterfalls, bridges, and Mediterranean-style buildings abound in this massive public lake. Along Miracle Mile, downtown Coral Gables is a bustling commercial district with bridal shops, fashionable boutiques, casual and fine-dining restaurants, and a variety of bars. Visit City Hall, which is an elegant Spanish Colonial structure with a tower and colonnade.
Key Biscayne
This island, which is seven miles long and two miles wide, is renowned for its sandy beaches, outdoor activities, and laid-back small-town atmosphere. There are 1,800 acres of natural parkland on the island area. Bill Baggs Cape Florida State Park, on the southernmost tip of Key Biscayne, is home to the 95-foot-tall Cape Florida Lighthouse. Key Biscayne is home to terrific parks and outdoor spaces featuring biking trails, making it a family-friendly destination. Its beach has been rated one of the 10 most beautiful in the United States. The island is a water lovers' paradise with the wide array of activities including windsurfing, fishing, kayak, paddle boarding and sailing.
Little Haiti
Historic Lemon City was one of Miami's earliest settlements, named after the abundance of lemon trees that grew in the area. Little Haiti now covers a wide swath of NE Second Avenue between 52nd and 71st Streets, as well as Interstate 95 and Biscayne Boulevard. Regardless of its name or place, Little Haiti has established itself as an influential part of Miami, brimming with Caribbean culture. There's plenty to see and do here, from cultural exhibitions at the Little Haiti Cultural Centre and nearby galleries to traditional wares at the Caribbean Marketplace and antique records from Sweat Records. Big Night in Little Haiti is a fete to celebrate art, music and food that takes place third Friday of every month.
Location