Main Content
7 reasons to invest in Imperial Avenue
7 reasons to
invest in Imperial Avenue
Fancy waking up to a stunning skyline view of dazzling Dubai? Imperial Avenue boasts an infinity pool, squash court and yoga lawn, ideal for healthy living. Here are seven reasons to invest in this luxury hotspot.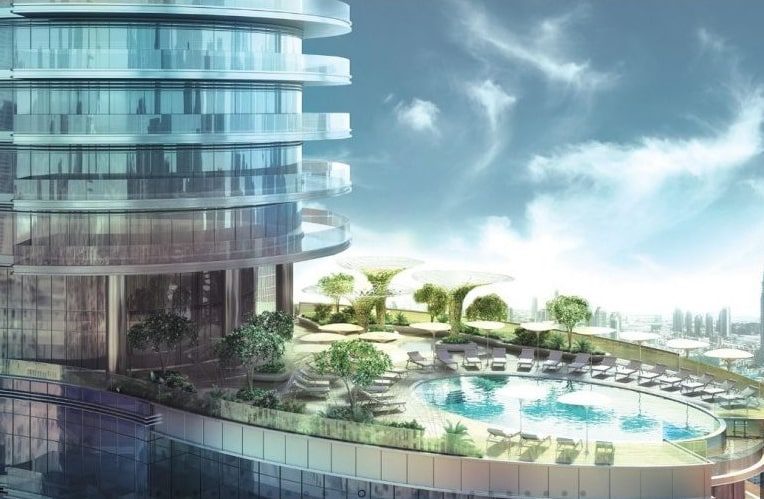 First-class amenities
Infinity pool on 9th & 26th floor
The 45 floor tower features a 10,000 sq ft lavish lobby, along with the spectacular Sky Lounge, which includes: an Infinity Pool, Gymnasium, Steam Room, Squash Court, Mini Theatre, Games Room, Multi-Purpose Hall (200 person capacity).
Flexible payment plan
For those looking for high investment potential, with a flexible payment plan, look no further.
Just pay 30% upon booking for a one bedroom apartment and pay the rest on completion.
For a 2, 3, 4 & 5 bedroom apartment you can pay just 10% on booking, 10% on completion, and the remaining balance of 80% after hand-over over three years in easy installments. See the table as follows: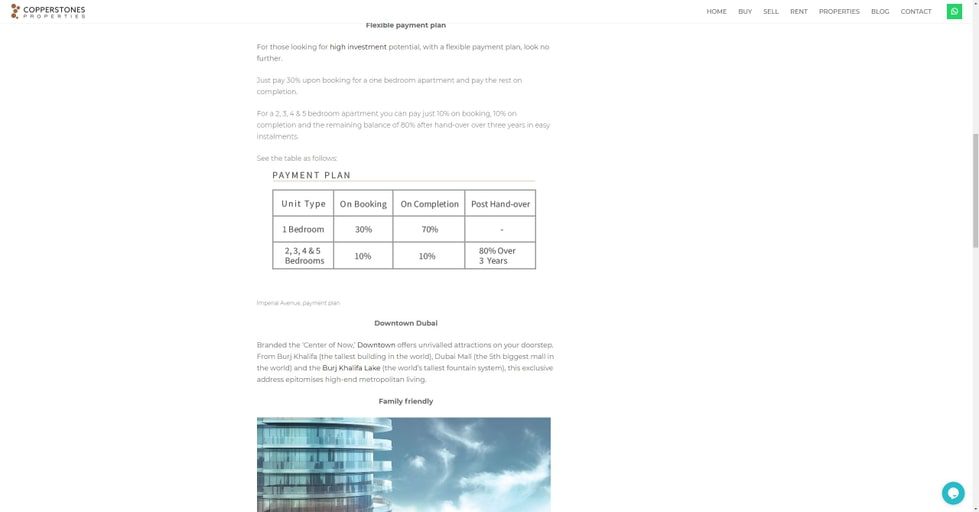 Imperial Avenue, payment plan
Downtown Dubai
Branded the 'Center of Now,' Downtown offers unrivalled attractions on your doorstep. From Burj Khalifa (the tallest building in the world), Dubai Mall (the 5th biggest mall in the world) and the Burj Khalifa Lake (the world's tallest fountain system), this exclusive address epitomises high-end metropolitan living.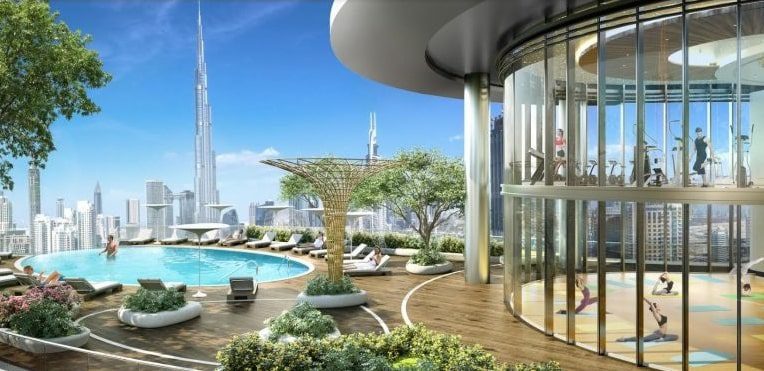 Family friendly
Pool and lounge area
Families can enjoy a kids' pool and play area, as well as venturing to the 6th floor Serene Crest. This floor integrates a play area, lily pond, grand landscaped podium and seating – ideal for weekend relaxing.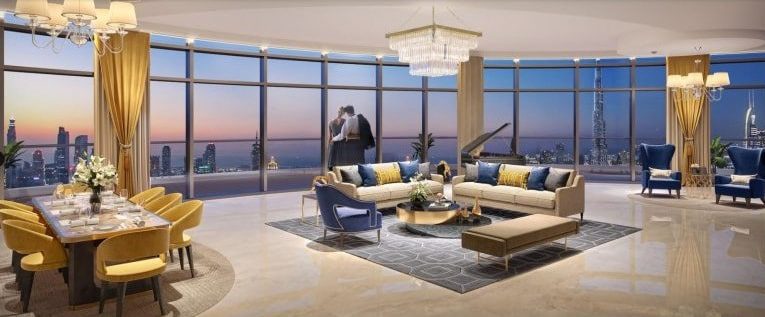 The high life
Unrivalled views from Penthouses
Exemplifying the pinnacle of luxury, the impressive property includes 424 apartments and 5 levels of parking.
There are options of 1,2,3 and 4 bedroom apartments and opulent 4 and 5 bedroom penthouses, with extravagant 3 bedroom villas and 4 and 5 bedroom villas with private pools at the podium level.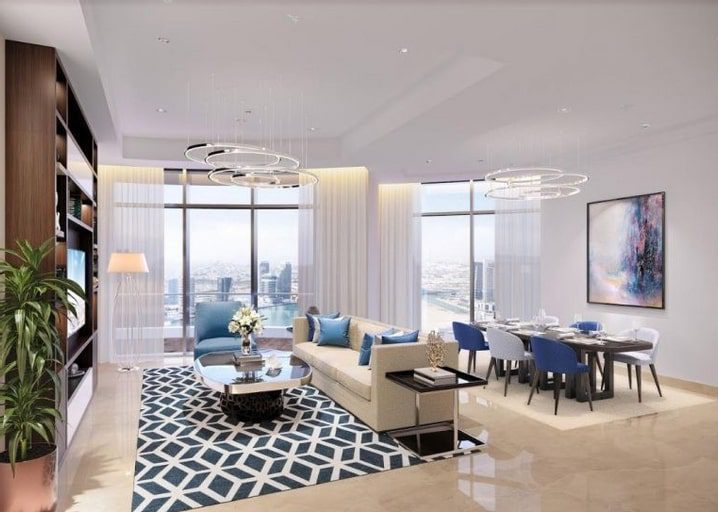 Modern minimalism
Modern and bright interiors
The design throughout embraces modern minimalism with a touch of decadence. The smart, clean lines and floor-to-ceiling windows maximises space and light, for a sleek finish.
Excellent credentials
Close to high achieving schools such as the Gems Wellington Primary School and Cambridge International School, as well as Medicare Hospital and Mediclinic, make Imperial Avenue a well-sought after property.
Would you like to invest in Imperial Avenue, Dubai? Contact Copperstones today on: +44 203 888 5555
We're always eager to hear from you!
Please submit your enquiry and a member of our team will get in touch with you soon.