Main Content
Are you a first-time buyer? Here's what you should have in mind
Are you a first-time buyer?
Here's what you should have in mind
Thinking about buying your first home sounds exciting in the first go but as soon as, you dig details deeper – it starts getting intimidating. After all, it is likely to be the biggest purchase of your life and it will be a big financial obligation. However, seeing the hike in numbers of first-time buyers taking a leap of faith each year, it can be said that the step is worthwhile. And to overcome the scary feelings, a well-informed decision is crucial. Don't rush. Numerous ready to move and off plan properties in UK are available for investment but you should not decide in haste. Take time to prepare yourself and make an educated investment decision. And to help you with your first time home purchase, we have gathered the best pointers that can navigate you through it.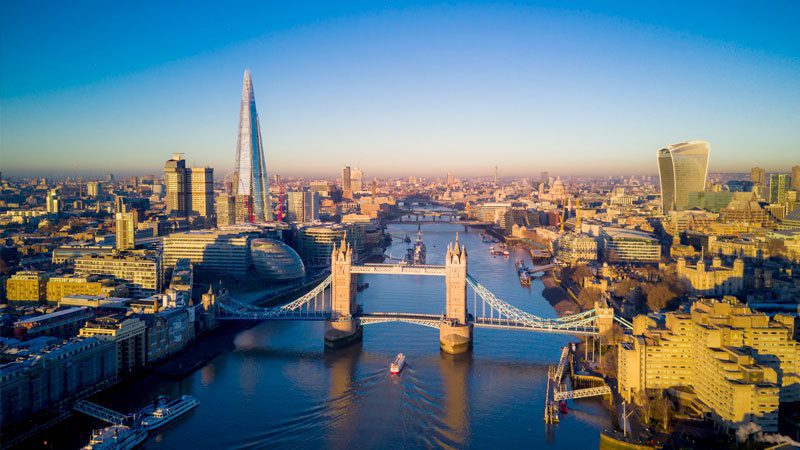 Buying a property in UK
UK property market has always been competitive and brimming with countless ready and off plan properties but choosing one can be difficult, especially for first-time buyers. You should be sure about few things such as having enough money for the down payment, checking your credit score and finances and connecting with a reliable real estate agent to guide you in the right direction. Before your agent starts showing you properties, be sure you are ready to make long-term commitment and ready to bear the costs associated with buying a house.
Don't skip Preapproval step
When everything is just a click away, it is tempting to search properties online and finalize your dream home even, particularly if this is your first time. However, in real world, you will have to follow steps before owning a property and to start with; get a mortgage preapproval before you begin scrutinizing areas and properties. There is a difference between prequalification and preapproval and it is important to know the difference for first-time buyers. – Prequalification is an estimate of the mortgage amount you can get – based on an informal evaluation of your income, debt and other information. – Preapproval is a mortgage preapproval by the bank or other financial institution that enumerates how much loan amount you will exactly get – based on your financial information and credit score.
Save for down payment in advance
A standard conventional mortgage loan expects the buyer to pay 20% of the home value. The more the better. However, if you are serious to buy your own home, you must start planning and saving for a down payment earlier than playing your actual cards. Start early and dedicate a separate account just for your home buying costs and keep it separate from the emergency account. You need to plan by looking at your income and budget. Identify areas, where you can cut back and put that amount into a high-yield savings account. On the contrary, if you cannot come up with a down payment at all – you may not be ready for homeownership. Down payment, mortgage, tax and closing costs are some other associated costs that must be considered before taking the next step.
Do not overlook closing costs
Like it was mentioned earlier that saving for a down payment is not the only expense that you need to check before closing on your mortgage loan. You will have to consider few other costs that can be deciding factors before you set off on homeownership journey. Closing costs belong to a different category than the down payment and are too significant to ignore. Some common closing costs are: – Agency's fee – Attorney's fee – Appraisal fee – Pest inspection fee – Title insurance expense To get an idea about the exact amount, ask your agent to provide you Closing Disclosure document. Generally, 2% to 5% of the total loan amount can be closing costs.
Work with a reliable real estate agent
Whether you choose a ready or off plan property for investment, working with an experienced real estate agent can make difference. Before finalizing a real estate agent, take opinion from your friends and family members and make sure to check his track record. A professional real estate agent can help you for: – Understand your needs and identify the shortcomings for smooth procedure ahead – Never let you daydream or start with luxury properties that are way beyond your budget – Show you properties in the area that is promising in growth and fit in your budget – Accompany you for property viewings to understand your priorities as a homeowner – Helping you decide on an offer and submit it to the seller – Once the offer gets accepted, he will help you glide along the process – Help you close the deal Remember, a buyer's agent will work on your behalf – so, do not expect anything from the seller's agent. If you have decided to start homeownership journey, you can contact Copperstones Properties with your queries and our qualified experts are always there to help you.
Complete the final walk-through and close the deal
At this step, you must have finalized a home. Now, it's time to close the deal and get keys to your new home. Both parties will sign all the necessary paperwork and the money changes hands through attorneys. Before signing the dotted line, complete a final walk-through with your agent, as close to the final closing as possible. Make sure, everything that was promised is there and no damage is done to the property. If you notice anything is missing or not working – notify the seller and ask him to get it done before transferring the ownership of the property.
Bottom line
Buying a property for the first time does not have to be overwhelming. Wherever you choose to buy, make sure to maintain your financial health so that you can fully enjoy your property instead of worrying about the next payment. Have fun! You are a homeowner now.
We're always eager to hear from you!
Please submit your enquiry and a member of our team will get in touch with you soon.