Main Content
Battersea Power Station Welcomes its First Residents into Switch House West
Battersea Power Station Welcomes its
First Residents into Switch House West
Hallelujah! After several years in development, incessant delays, and investing billions of pounds in London's mid-century landmark – Battersea Power Station is finally open to its first, luckiest residents. After lying derelict for decades, the former coal-fired power plant has undergone massive regeneration worth around £9 billion and now, it has achieved a huge milestone. Following the completion of Switch House West, the homeowners were handed over the keys to their new homes in the Grade II listed building.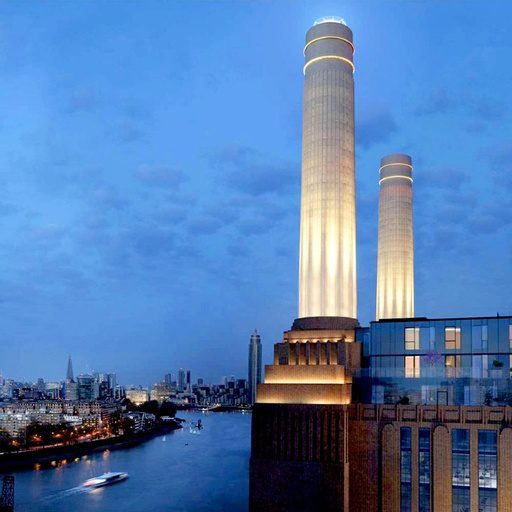 Switch House West…
Switch House West is the first major section of the main Power Station to complete, while the rest of the building is expected to complete in the following year. The officials have confirmed that residents will be moving into their homes located in Switch House East and Boiler House in the coming months. The opening ceremony was held on the site on May 24, with live music and a dramatic light show along with a special performance by members of the London Symphony Orchestra, alongside Battersea Power Station's own community choir.
Datuk Ahmad Pardas Senin, Chairman Battersea Project Holding Company says…
Battersea Project Holding Company chairman Datuk Ahmad Pardas Senin said in a press release, "As custodians of this globally significant building, it is with great pleasure that we welcome residents into the Power Station for the first time in history. This is a proud day for Malaysia and the consortium of shareholders who transformed this historic building into a sustainable city living address, while restoring the landmark and giving it a new lease of life."
According to regeneration plan…
Out of a number of plans proposed for the re-birth of Battersea Power Station, the regeneration plan was approved that includes transforming Battersea Power Station into majestic residences, business centres, community clubs, office spaces, restaurants, cafes, bars, entertainment spaces and high-end retail shops. The work will continue to pace up and strong progress across the development will be seen in the months to come – as the development company is eager to see the thriving London neighbourhood becoming a reality. Battersea Power Station will also have more than 100 shops, bars, restaurants, and recreational spaces, ahead of its official opening to the public from next year. Amongst leisure offerings, the best will be the Chimney Lift Experience, operated by the global events and entertainment leader IMG. A glass elevator will transport visitors 109 metres up inside one of the four iconic (replica) glass chimneys, where they will reach at the top to enjoy unobstructed views of London's skyline.
Other developments include…
Among other developments, the Northern Line extension is due to open from this autumn, with a new Zone One London Underground Station planned at the doorstep of Battersea Power Station to enhance the connectivity from, to and around London. Battersea Power Station will become more appealing to locals, international visitors and workers from across the city, as the journey time to the West End and the City will take approximately 15 minutes. It is expected to add more and more jobs, giving a new boost to the London's economy.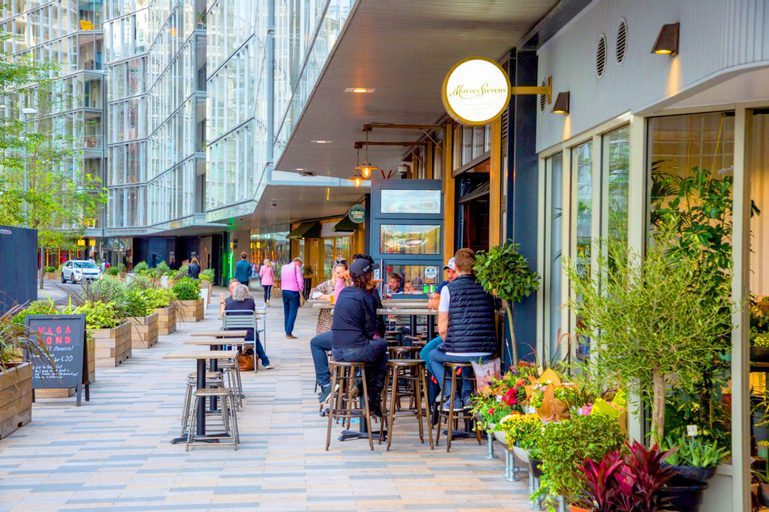 Phase 1 of Battersea Power Station – Awash with facilities
Circus West Village, the first phase of the mega development has already been completed and handed over to the residents. More than 1,500 people have been residing there surrounded by a number of leisure amenities including cafés, restaurants, fitness centres and cinema.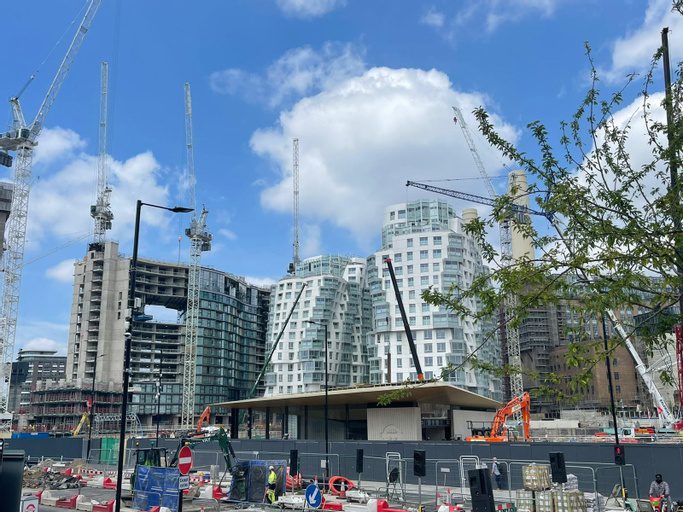 Development at Phase 3 of Battersea Power Station in full swing…
Development work at the third phase of the project i.e. Electric Boulevard, will also be completed at faster pace.
Simon Murphy, CEO of Battersea Power Station Development Company, said…
Battersea Power Station Development Company CEO Simon Murphy said: "We can confidently say that the Everest of Real Estate, which the power station was once famously nicknamed, has finally been scaled. Our power station residents join an already thriving community of people living, working and enjoying this new riverside destination. Following this latest significant milestone, we now look forward to completing the remaining elements of the power station ahead of opening to the public next year."
Apple soon to be a part of Battersea Power Station…
The tech-giant Apple had committed to move its UK Headquarter to Battersea Power Station that gave a major boost to this project. It is supposed to occupy 500,000 sq. ft. of office space across six floors in the central boiler house in the Power Station and shift almost 1,400 employees from its eight London offices into this building. The development firm confirms to hand over the office space to Apple this summer to let company commence its operations from new London Campus.
We're always eager to hear from you!
Please submit your enquiry and a member of our team will get in touch with you soon.