Main Content
Living in Battersea – What to do in Battersea Power Station?
Living in Battersea –
What to do in Battersea Power Station?
Battersea Power Station, a perfectly positioned global landmark on the south bank of the River Thames, attracts potential investors from across the globe. Its red-brick façade, iconic chimneys and its historic vibes are what attract investors initially but the lifestyle facilities it offers to the residents make a solid reason to stay. The elevated popularity scale of Battersea Power Station and a spike in the interest in residential properties there impact every aspect of the neighbourhood.
Do you know that?
Battersea Power Station offers an array of restaurants and cafes to tantalize your taste buds.
And aside from eateries, it boasts a range of lifestyle facilities.
Battersea boasts some world-class institutions and schools. Prince George and Princess Charlotte of Cambridge attend Thomas's Battersea School, a prestigious educational institution at Battersea. Former students of Thomas's include model Cara Delevingne and singer Florence Welch.
If you are planning to buy apartments in Battersea Power Station and want to check what is there to see and do – the following post is a must-read for you.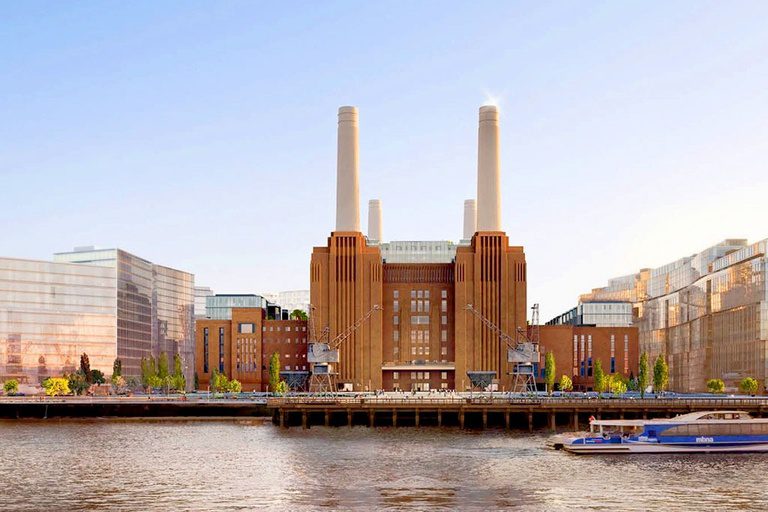 What to do in Battersea?
Life at Battersea can be anything but boring. Yes! The thriving area boasts luxury apartments in Battersea Power Station, which attract global investors but it is not wrong to say that the biggest attractions of Battersea are the restaurants, cafes, coffee shops, schools and recreational options.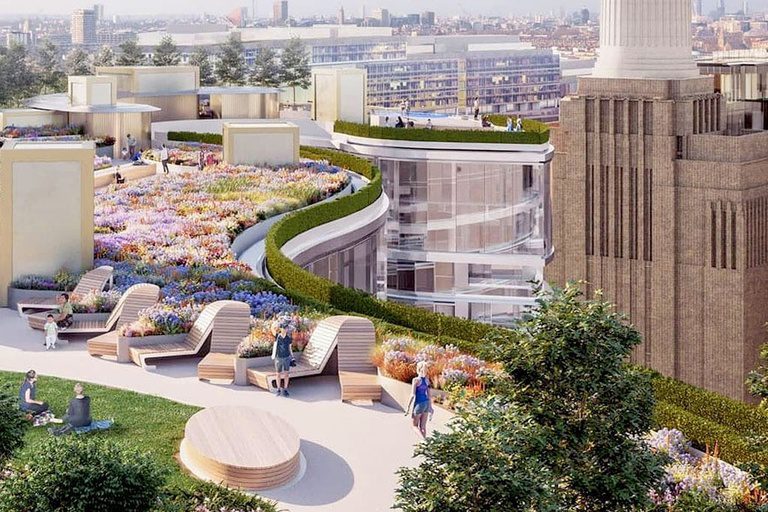 Exploring green spaces…
The development has dedicated almost 20 acres of land to create open green spaces, which equates to almost half of the total site footprint. The idea was to deliver a communal lifestyle and to design a number of interconnected open green spaces to be used for leisure in free time. Gehry Partners have also designed an awe-inspiring kids' play area and signature community centre at the verge, where the new Nine Elms linear park opens up to The Power Station site. A public park is also designed at Battersea Power Station that spreads over six acres and boasts large lawns, a couple of gardens and a riverfront promenade.
Boom Cycle…
Known for its unique music-focused fitness experience, the flagship fitness studio – Boom Cycle is there in Circus West Village, Battersea Power Station. If you are a fitness enthusiast, you must join the 45-minutes signature class of Boom Cycle or express 30-minute sessions, led by their expert motivators. The venue features two studio rooms – each boasts Funktion-One sound system and top-range models of Schwinn bikes, where you can work-out, socialise and relax post class. Boom Cycle is not just about a typical workout, you can enjoy some coffee from London Grind Coffee, a shake or smoothie from Neat Nutrition, a glass of wine, or prosecco post workout.
BMF with Bear Grylls…
Be Military Fit (BMF), based at Battersea Power Station, is the leader in outdoor fitness. As the name depicts, the mission of BMF is for people to be able to train anywhere. Based on a military methodology-based fitness regime, BMF offers cutting-edge training that promises to deliver results-based programmes. Isn't it exciting that BMF's Urban Training Container offers a chance to the members to train in an urban environment at the foot of the landmark Battersea Power Station?
VanMoof, Battersea Power Station…
The future belongs to e-bikes and a high-tech, e-bike brand called VanMoof has a signature store in London, at Circus West Village, Battersea Power Station. An interesting feature of this store is that if you are visiting this vibrant neighbourhood; you can drop by the store, test ride the bike and can buy one from VanMoof's range of world-class e-bikes. With an increasing number of people commuting by bike in London, VanMoof is a renowned name that has re-introduced the culture of e-bikes and made e-bike adoption convenient in order to redefine city mobility forever.
The Battersea General Store…
If you are visiting this iconic development and neighbourhood, you must stop by The Battersea General Store, to get a glimpse of what's on offer. They offer global produce, so if you want some fruits or vegetables, a cappuccino from their baristas, a sandwich from their Deli line or some regular grocery items for the home – they have almost everything in the store. However, one thing is true that they do not have anything ordinary such as they have Spanish potato chips, some of the finest whisky, traditional American Mac n Cheese, Norwegian loaves of bread and some of the best products from around the world.
We're always eager to hear from you!
Please submit your enquiry and a member of our team will get in touch with you soon.