Main Content
5 reasons to consider investing in Dubai off-plan properties
5 reasons to consider investing in
Dubai off-plan properties
Whether you are a newbie or a seasoned investor, a home buyer or an apartment lover – it is imperative to understand the market trends and latest happenings in order to make a well-informed investment decision. Dubai real estate is one of the most lucrative investment sectors that is backed by strong infrastructure, stable political environment and growing economy thus it offers promising returns to the investors. Seeing the current record sale in January 2021, it can be claimed that Dubai is on the road of smart recovery and ready to live up to its reputation.
Owing to a number of investment options, Dubai realty sector has garnered a lot of interest from genuine buyers and property investors from all over the globe and investing in off-plan properties is one such choice. In this post, we are going to give you top 5 reasons to take this route seriously and jump the bandwagon of investors investing in off plan properties in Dubai.
What are off-plan properties?
Off-plan properties are the ones that are either just announced, partially completed, or not fully constructed. It is one of the popular investment options in the Dubai realty sector and in the majority of cases, these properties can be directly purchased from the developers even before they are ready.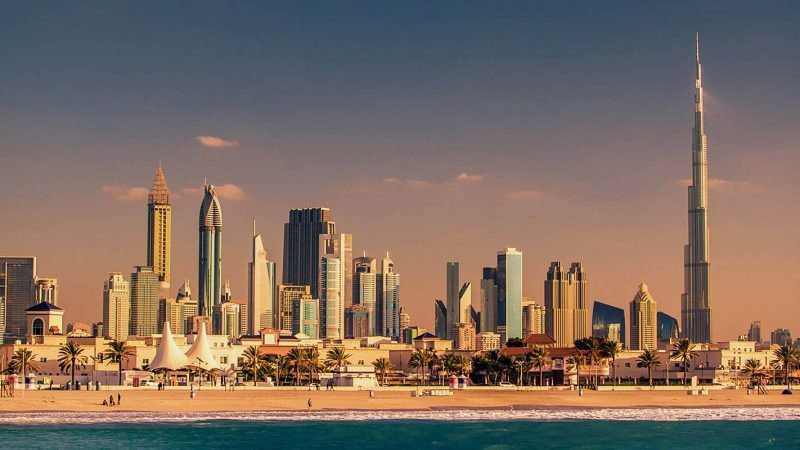 Compelling reasons to invest in off-plan properties in Dubai
Investing in Dubai is tax-free
The biggest reason to choose Dubai is its tax-free status that entices a number of investors. Apparently, there is no income or capital gains tax, which makes Dubai the best and most appealing for investors to invest and earn. People who have diverse investment portfolio must understand that it is not just relieving but a huge advantage too that outweighs plans to invest in any other international city.
Lower prices with flexible instalments
Another biggest advantage to pick off-plan properties for sale in Dubai is that the prices are significantly lower. Off-plan properties are the projects that are not yet constructed, so anyone can be a part of investors' clan by investing with small capital. Moreover, developers always come up with attractive investment offers for off-plan properties that are clubbed with feasible payment options. These pointers make investing in off-plan properties slightly affordable and practical as compared to fully constructed projects. Even if you are seasoned investor or a newbie, you can take advantage of these lower prices.
Strong Return on Investment (ROI)
Dubai is one of the fastest growing cities in the world with ever-growing economy. An amazing perk of investing in a property before its construction begins offers the highest rate of return. This is because the value of property keeps increasing as soon as the construction of project begins till its completion.
If you are planning to enter in the market with minimum possible capital then book an off-plan property as soon as a new project is announced or right after the construction begins. Once the project is successfully delivered, you can sell it for a significant gain or can put it on the market for leasing to earn a steady and regular income.
Buyers' protection laws
If you are skeptical to invest in any off-plan project just because you are unsure about the market trends and happenings. Allow us to inform you that the UAE government has legislated a number of laws to protect buyers' investment and to gain their confidence. Under one of these laws, the developer is only able to access accumulative funds from buyers after the project has reached a certain stage. Both Dubai Land Department (DLD) and the Real Estate Regulatory Authority (RERA) are responsible to protect buyers' interests and keep them from unnecessary project delays, cancellation, and fraudulent developers.
Wide variety of off-plan projects
Dubai realty market is always abuzz with a number of new projects by a number of developers. Depending upon your budget and after researching about developers' reputation, you must select the area where you want to invest. From Downtown Dubai to Dubai Land and from the central city to the outskirts of the city, developers always have a number of projects to keep the off-plan property markets active. From a multi-story apartment projects to a villa community, the buyers always have a number of options to choose from.
After reading this much about Dubai off-plan properties, you may be seriously considering to invest there but have no clue about where to invest in Dubai? Our team is there to help you carve out off-plan investment plan and to guide you for picking a right location according to your needs and budget. Once you are sure about your plan, call us at +44 203 888 5555 or leave us a message at enquiries(at)copperstones(dotted)com and our experts will get back to your shortly. Moreover, you can also give us your feedback regarding this blog or also tell what else you want to know about.
We're always eager to hear from you!
Please submit your enquiry and a member of our team will get in touch with you soon.