Main Content
The essential guide on Transport links in Battersea
The essential guide on Transport
links in Battersea
Battersea Power Station is flourishing and not just the power station but the neighbourhood as well. Back in 2014, a plan was proposed to transform the decommissioned coal-fired power station, located at the banks of the River Thames. Since the plan was approved, £9 billion have been invested, which led to the rebirth of London's historic landmark and the upscale neighbourhood. Battersea Power Station is the heart of the massive regeneration zone of Nine Elms.
With the best restaurants, cafes, retail outlets and high-end stores, the area is planned to be the most exciting, innovative and vibrant to exude the vibes of a dream neighbourhood. To make it flawless and truly world-class, it must be seamlessly connected to the rest of London. Therefore, several transportation links are offered to make the journey to and from Battersea Power Station convenient and to put the area in the spotlight for the potential investors.
Here's a guide that you need to find out transport links for Battersea and must keep along to help you get to and from Battersea Power Station, whether you are visiting it for work or some leisure.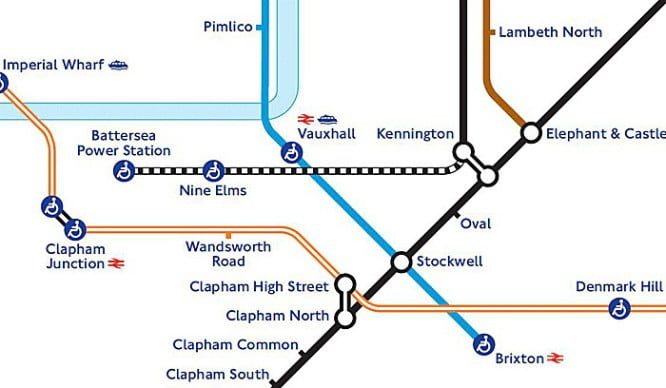 By London Underground
Finally, the wait is over! Because the most-awaited transport link in Battersea is up and running. The underground project by Transport for London (TfL) called Northern Line Extension has arrived, with two new tube stations at Battersea Power Station and Nine Elms. The stations have dramatically improved the connectivity and reduced the travel time between Battersea Power Station and the City and the West end. The Battersea Power Station (station's) entrance is located on Battersea Park Road. The new stations are this century's first major extension project in London. The NLE has provided high capacity transport links to access the Battersea area, which is becoming London's next thriving destination.
For a complete walkthrough of new Battersea Power Station (station), you can also check this detailed
By Rail
Battersea Park Station is located to the south of the Battersea Power Station site on Battersea Park Road, at a ten minutes' walk from the entrances by Chelsea Bridge or at Pump House Lane. Rail services run between Battersea Park and London Victoria, Streatham, Croydon and Sydenham and more. Queenstown Road Station is located to the south of the Battersea Power Station site on Queenstown Road, a 15-minute walk from the entrances by Chelsea Bridge or at Pump House Lane.
Victoria Station, with an express connection to Gatwick Airport, is also within the easy approach of Battersea Power Station. You can either walk for 20 minutes to reach Battersea Power Station or take bus 44 from this station's bus stop. Before planning your journey through rail, it is advisable to check the rail schedule in advance.
Battersea Park and Queenstown Road railway stations provide access to 4 of UK's busiest transport hubs. Battersea residents can be in Clapham Junction in 3 minutes, in Victoria in 5, in Waterloo in 7 and in London Bridge in 10 minutes time.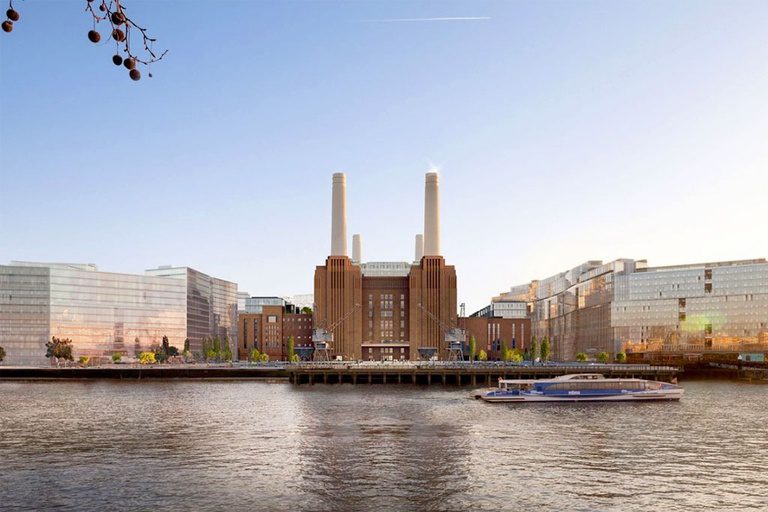 By River Bus
Do you know more than four million passengers use the River Thames to get around each year, especially for work? And according to Transport for London (TfL), the number will double in the next five years. If you also like breezy travels, you must know about this significant transport link in Battersea, as the river bus service can take Battersea area residents to Central London in just 20 minutes. Currently, on behalf of Transport for London, river bus services are operated by Uber Boat by Thames Clippers, where river buses operate between 23 piers from Putney to Woolwich. Battersea Power Station Pier is located on the south bank of the River Thames and in front of the power station's red façade. This pier is designed considering the needs of every passenger, thus offers step-free access from the Riverside Walk pathway for people using a wheelchair or pram.
By using this service, people can get to Embankment within 15 minutes, Blackfriars within 20 minutes and Canary Wharf within 40 minutes. Two new passenger piers connect Nine Elms and Battersea to London River bus services.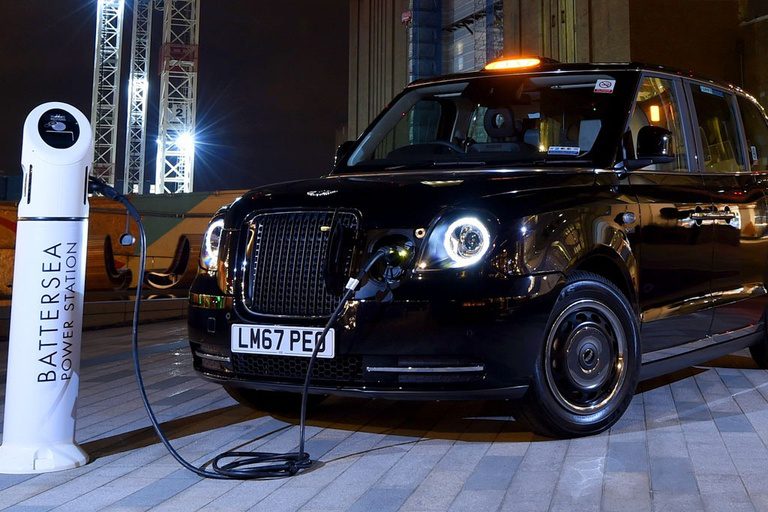 By Taxi…
If you do not want to wait for public transport, taxis also serve this area greatly. Taxis have a direct approach to the Battersea Power Station development, with a drop off at Circus Road West. Taxis are directed to Pump House Lane, which is the entry point for vehicular access for Circus West. You can also find taxis on Charlotte Despard Avenue and near Clapham Common Tube Station. Parking in Circus West Village is available 24 hours a day, for the convenience of the residents and visitors.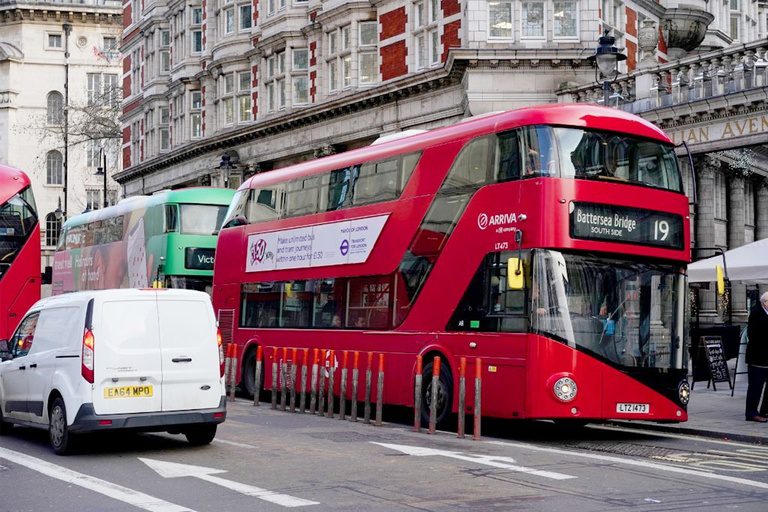 By Bus
To make the Battersea area well-connected and well-served, new bus routes are being introduced through Nine Elms. Several improvements are being made to existing services. You can find two routes: 452 and 436 stretched through the area for added convenience. Battersea residents can catch the buses: 137, 44 and 452 that serve this stop at Chelsea Bridge Road. The nearest bus stop to Grosvenor Arch entrance is "Battersea Park/ Chelsea Gate" and from there, you can walk down on the south side of Chelsea Bridge and along the river walk to Circus West Village.
If you want to take a bus from Pump House Lane (off Battersea Park Road); the nearest bus stop to the entrance at Pump House Lane is "Battersea Power Station" and the buses: 156, 344 and 436 serve this stop. From here, you need to cross the road to the entrance at Pump House Lane and walk down the route to Circus West Road.
By Helicopter
Do you know there is a premium transport link to access Battersea Power Station? Yes! Through helicopter. The Battersea Heliport located on the south bank of the River Thames opposite Chelsea Harbour,_ _provides effortless and convenient business travel to Battersea residents who can reach the heliport within 15 minutes by car or chauffeur-driven cars.
The mega development of Battersea Power Station is progressing to be a vibrant mixed-use community, to be a hub for a dynamic business environment, an elite residential area with luxury amenities and an eclectic centre of arts. The Battersea Power station zone is at the heart of these transportation options; reinforcing its position on the investors' maps.
If you are planning to be a part of London's hottest upcoming residential and commercial neighbourhood; the time is now. Contact the Copperstones team today on +44 203 888 5555 to inquire about the availability of properties in Battersea power station and arrange a private viewing of property of your choice from studio apartments to penthouses.
We're always eager to hear from you!
Please submit your enquiry and a member of our team will get in touch with you soon.