Main Content
Top three cities for Real Estate Investment around the world
Top three cities for Real Estate
Investment around the world
If you get a chance to buy an overseas beachfront property within your budget, what would you do?
The answer is that you would jump for this opportunity.
People may ask you that why would you invest in the real estate market of any other country. And the answer is that investing in overseas markets bring bigger opportunities, stellar project options and remarkable returns.
The bigger potential gains and brighter future is what entices most of us to take the leap of faith and investors start looking for options that offer a better bang against their investment.
The internet has made several things easier, which were considered near to impossible in the olden days. For instance, real estate investors find themselves up to more options, secure investments, and a larger range of price points when they look beyond their home countries – thanks to the internet and real estate agents operating in international markets. It is possible to find out the growth chart of any foreign market due to which buyers are likely to get hefty returns on their investment.
Setbacks of real estate investment in foreign markets…
When it comes to parking your hard-earned money, no one just relies on mere internet research. Finding a suitable property abroad comes with its own setbacks and hurdles. It is because you will find completely different legal requirements to buy a property. Moreover, the glitzy investment options may not be as bright as they appear to be on the internet. And it is also possible that you may not find a suitable option online and have to take the services of an experienced real estate agent. You may not qualify for their home financing option or being a foreign investor, you may be asked for a larger down payment deposit and last, there can be a language barrier too.
Against all odds, a foreign market can open a new horizon for you and if you are considering this option, the most crucial step is to find a real estate agency that has a good reputation in the market and that operated internationally such as Copperstones Properties.
However, if you are ready to take a plunge – consider these top three cities in the world, where you would not just get positive returns on the investment but enjoy amazing facilities and amenities along with superb views.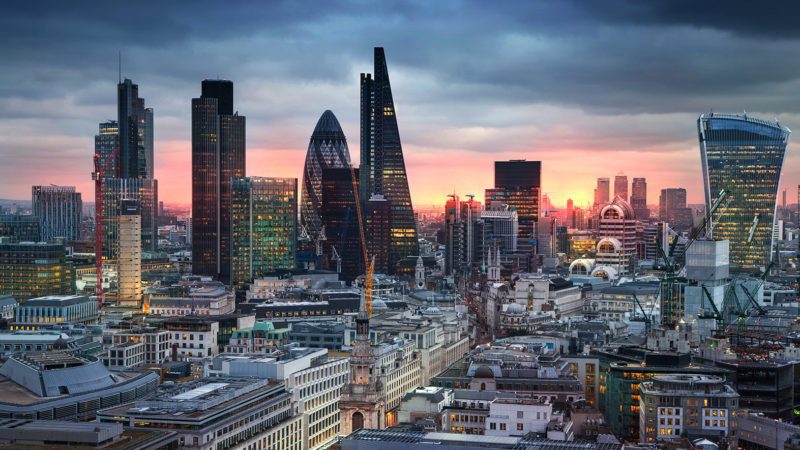 London, UK
London is termed as the world's best capital and has always been voted as the top choice for real estate investment. Given the uncertainties related to Brexit and Covid-19 induced pandemic, London still holds an unwavering faith of both local and foreign real estate investors. This is one of the few realty markets across the globe that thrived well during the pandemic and the government played a strong role in it.
Both Brexit and global pandemic left an impact on the price of UK properties and the Return on Investment (ROI) but the stability of the UK realty market is what attracts the potential investors. Besides that, a number of attributes that help London to secure top real estate investment market position include stable rule of law, transparency in the transactions, conducive business environment, security, English as the first language and cultural features.
According to experts, a few of the best investment projects are: Battersea Power Station, Hendon Waterside and Ridgeway Views.
Battersea Power Station is an iconic development that has been undergoing regeneration to turn it into a mixed-use development to offer homes, corporate office space, retail units, business centres, open green spaces and communal centres. The mega-development project is divided into 8 phases, out of which Phase I is complete and handed over to the residents and currently, development work on Phase 2 (that is the power station itself) and Phase 3 is under process.
Hendon Waterside is a development project by Barratt Homes, which is also a regeneration scheme in West Hendon. It is a mega project by Barratt Homes comprises of more than 2000 one, two and three bedroom new homes, being developed next to the scenic Welsh Harp Reservoir. The development offers all the modern facilities in the development like retail shops, cafes, restaurants and a Co-Op supermarket.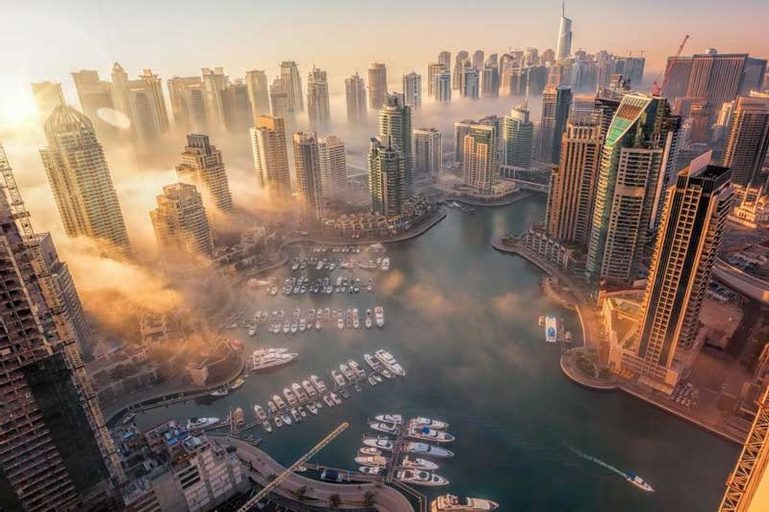 Dubai, UAE
Believe it or not but when it comes to investing in the foreign real estate market, there is no place like Dubai. It is the city that holds the world's stellar projects powered by spectacular infrastructure, warmer climate and awe-inspiring features that can appeal to potential investors. Backed by a strong economy, buyers' protection laws, and a plethora of world-class projects, Dubai is one of the most lucrative cities to invest in the real estate sector.
The Covid-19 has turned the world upside down but Dubai real estate sector is one of the few markets that started recovering. And the transaction data of the 1st quarter of 2021 is there to support this claim with the first two months witnessed a record sale.
Real estate experts believe that market is on its way to recovery so it is an ideal time to take benefit of price correction and invest in the best real estate projects.
Based on the number of queries, we can easily suggest a few projects that offer strong Return on Investment and come with the best facilities and amenities including: The Residences – Dorchester Collection, One Palm by Omniyat and Al Barari, Dubai.
Located on the Marasi Drive in Burj Khalifa District, The Reisdences, Dorchester Collection is a luxury hotel and residential project with views of Dubai Canal and the iconic Burj Khalifa. The project is brought to you by Omniyat that boasts exclusive 39 ultra-luxury apartments, which are exclusively managed by Dorchester Collection, London. Each residence is carefully designed with floor to ceiling glass and bespoke interior done by Gilles & Boissier, Italian kitchen, marble bathroom with chevron stone flooring, and seamless home automation.
Located on the first plot on the trunk of Palm Jumeirah, One Palm is an exquisite residential development complemented by world-class amenities, illustrious design concept and premium facilities. The development presents a limited collection of 94 ultra-luxury residences that are managed by the Dorchester Collection. Conceptualized by the SOMA Architects, the Japanese interior designer Super Potato, internationally-renowned studio Elicyon and landscape artist Vladimir Djurovic have come together to make it a masterpiece.
f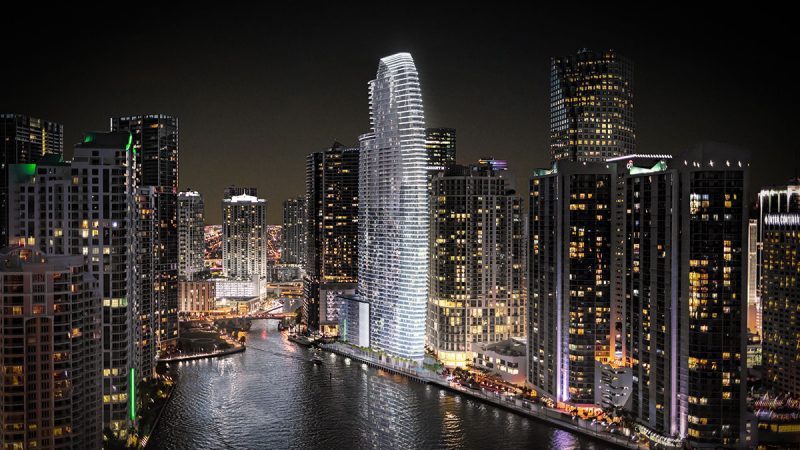 Miami, USA
It is not wrong if we say that Miami is one of the very few real estate markets that has not been negatively affected by Covid-19, but expedited some underlying trends such as property demand is increased there amidst global crisis. Moreover, it is one of those markets where opportunities overcome the risks that call for finding the best projects to invest your hard-earned money. Not just locals but potential investors from across the globe has been flocking to Miami to get their hands on the projects that offer positive Return on Investment (ROI) and distinguishing what to buy from what to stay away from.
According to real estate experts, the market seems to be sustainable as it has been performing differently for the last several months. And after being hammered by the pandemic, the Miami housing market bounced back soon amidst the pandemic crisis in 2020. Since then, the demand for houses and excellent projects has been increasing there. According to experts, the best projects to park your investment include Aston Martin, Miami and single family homes in Miami.
Situated on one of the last parcels of Miami waterfront property to be developed, the Aston Martin Residences is soaring 66 storeys high into the sky with 391 residences.
The development enjoys one of the most coveted addresses in Miami, with almost half of the residential units have unique floor plans.
Aston Martin boasts one, two, three, four and five bedroom apartments, duplexes, penthouses and triple penthouse. Some of the notable features of this development are the infinity pool, pool deck, cabanas, sky bar and lounge, concierge service, on-site salon, private dining room and state of the art Chef's Kitchen. When it comes to single family homes in Miami, several options are out there, which make good investment properties as compared to condos. It means that the buyers look for these homes, making market more stable for single family homes and is growing more steadily than condos. There is limited supply for Miami homes but a large number of property buyers demand single family homes, which has increased the price of these properties as compared to condos. Moreover, these single family homes can easily be rented out due to higher demand and involve lower maintenance cost but condos have higher maintenance price which will have to be paid by the tenant – making condos less attractive as compared to single family homes.
This wraps up our list of top cities that are most suitable for real estate investment. Besides these cities, there are a few other cities that appeal to potential investors as foreign real estate markets but depending upon convenience, security and budget – nothing beats these three cities. Discuss your investment budget with us and we will come up with the investment plan for you.
We're always eager to hear from you!
Please submit your enquiry and a member of our team will get in touch with you soon.