Main Content
Warren Buffett's residential brokerage expands into Dubai
Warren Buffett's residential
brokerage expands into Dubai
Billionaire investor Warren Buffett is set to enter Dubai real estate market. His real estate firm Berkshire Hathaway, listed as number 4 in 2018 on Forbes Global 2000, is partnering up with Gulf Properties which will buy and sell properties in Dubai.
Global expansion
Chairman Ihsan Al Marzouqui and chief executive Phil Sheridan will head Berkshire Hathaway HomeServices Gulf Properties with 30 advisers and support staff.
Gino Blefari, chairman of Berkshire Hathaway HomeServices said:
Dubai has been a top priority for our network's global expansion as it represents innovation among world leaders and is a top global centre for trade, logistics, tourism and finance.
The residential brokerage network aims to triple its advisor count and open an office in Abu Dhabi this year.
Gulf Properties is the fourth global franchisee of Berkshire Hathaway HomeServices following Berlin, London, and Milan.
Long-term prospects
Philip Sheridan, at the helm of the new venture mentioned that Berkshire Hathaway's expansion into Dubai is part of a long-term plan to thrive in the Middle East:
"There were 16,000 overseas buyers acquiring property in Dubai between January to June 2018 for $10 billion. There will be more of them, and that's whom we will target."
This will connect buyers and sellers, introducing Dubai to an expanded international network.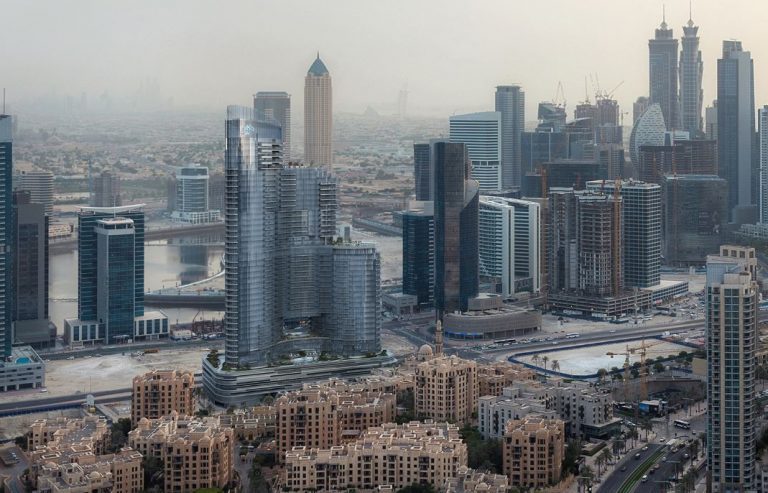 Dubai: a destination of value
Sheridan, also mentioned that "Dubai is a destination of value," and that the city is "a crossroads between north, south, east and west, with incredible thought leadership, free zones, tax-free zones and there are many reasons to believe Dubai will be on another level in ten years."
Dubai is one of the fastest-growing cities in the world, with a growth rate of 10.7% annually.
The population is estimated to surpass 2.8 million in 2020 and reach 3.4 million by 2030.
With favourable ownership advantages such as tax-free income and resident visas issued on property purchases, as well as the Expo 2020 (which will attract 25 million visitors between October 20, 2020, and April 10, 2021, 70% of which will be international participants, according to Propertyfinder), Dubai is an attractive real estate option.
Looking for your dream property in Dubai? Contact Copperstones on: 08 445 555 555 (UK) or +44 207 258 6150 (overseas), or email us at enquiries(at)copperstones(dotted)com.
We're always eager to hear from you!
Please submit your enquiry and a member of our team will get in touch with you soon.