Main Content
With Switch House (East) completion, Battersea Power Station enters a new phase
With Switch House (East) completion, Battersea
Power Station enters a new phase
2022 marks the start of an exciting phase for the world's most significant and one of the largest regeneration projects – Battersea Power Station, as this place is in the final stages of transformation to become a place to live, work, and play. Following the completion of Switch House (East), Battersea Power Station has announced to welcome the new residents into the Grade II listed building.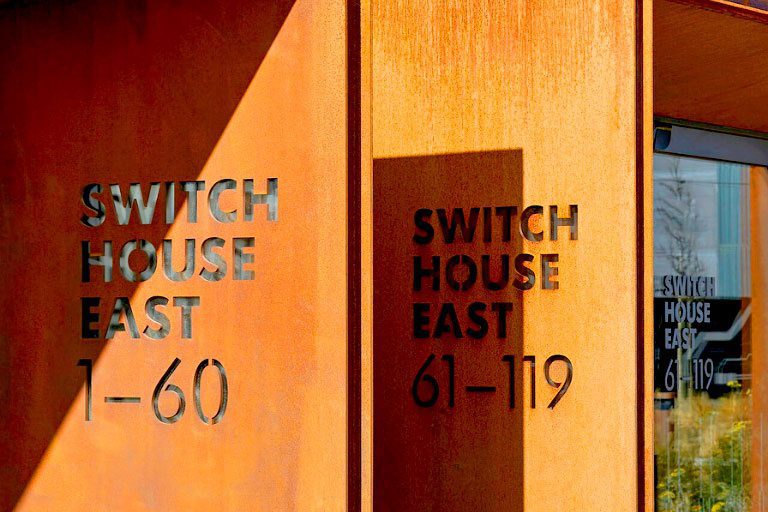 Switch House (East) is complete!
Switch House (East) is the second residential element of the London's mid-century landmark, located in the magnificent development. It is now complete after a massive transformation and has recently been opened for the residents. Switch House (East) offers studio, one, two and three bedroom apartments and gives you an unbeatable opportunity to live in the historic structure in London.
WilkinsonEyre, the lead architects of the development, has restored most of the original elements of the development during restoration such as, the new homes featuring brick and steelwork from the 1940s without compromising on the contemporary features for the residents.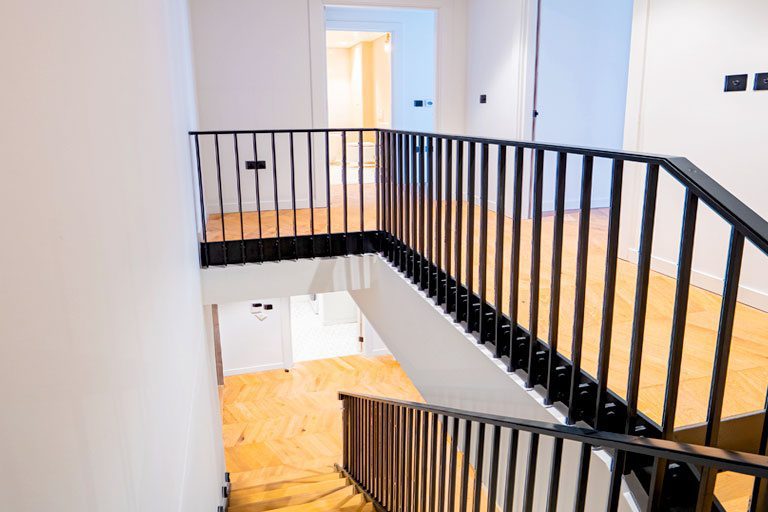 Salient features of new homes in Switch House (East)
Besides basic studio, one, two, and three bedroom apartments, Switch House (East) offers duplex apartments added on the top three floors of the development. All new homes feature spacious and open-floor living and dining areas and the wooden floors across the home. Kitchens are also open-plan and fully equipped with wooden cabinets and premium quality appliances.
Each home features floor-to-ceiling windows to offer maximized views of the stunning River Thames and allows an abundance of light. Moreover, the residents will have direct access to two internal private landscaped courtyards and a rooftop garden punctuating views of the Power Station and its iconic chimneys – allowing residents to experience the best of London's landmark living.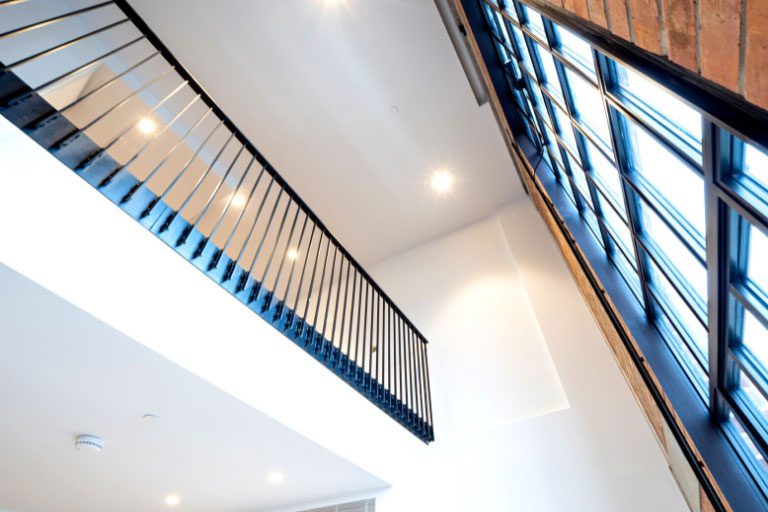 The design aspect of Switch House (East)
Large Crittal screens and dual aspect glazed windows are designed to make use of natural daylight, creating a connection between spaces along with offering views out onto the River Thames, landscaped courtyards and terraces – bringing the outdoors in. The apartments are loft-style boasting open-plan layouts that can incorporate living, working, and relaxing – all from home.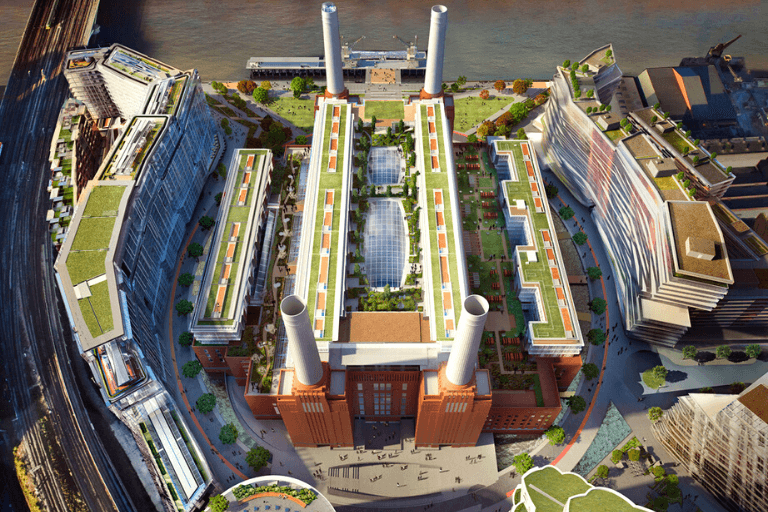 Battersea Power Station – Phase 2
esigned by the architect Sir Giles Gilbert Scott, Battersea Power Station was originally completed in two phases, with Battersea A (that houses Switch House West) built in 1933 and Battersea B (that includes Switch House East) completed in 1944. Battersea Power Station is a massive yet complex eight-phase development, with the old power station dubbed as phase 2 and is currently in the final development phase.
Phase 2 entails the restoration of the main power station, as well as the building of a modern energy centre to give electricity to the whole project and surrounding area along with the development of a six-acre public riverfront park.
The restoration of Battersea Power Station is approaching completion – with the iconic Art-Deco building is due to be fully open over the following months. It is expected that the mixed-use development will be fully opened to the public within this year.
Simon Murphy, CEO of Battersea Power Station Development Company, states…
When Battersea Power Station was decided to undergo a regeneration plan, it had been derelict for more than 20 years. "Thanks to their commitment, today it is fast becoming one of London's most sought after and well-connected riverside neighbourhoods with the recent opening of the Battersea Power Station Zone 1 Underground station."
Upon completion, the project will be one of the London's prime destinations, following the completion of Switch House (West) in 2021. With more to look forward to, it can be said that the iconic Power Station has finally been coming together in almost 40 years.
"Looking ahead into 2022, the completion of Switch House East marks the first milestone of the year, as we take another step closer to completion. Opening the rest of this historic building to the public later this year will see residents, members of the local community, Londoners, and international visitors enjoy a mix of uses for years to come," he said.
Conclusion
Upon completion, the iconic Power Station will be one of the most exciting mixed-use retail and leisure destinations in London. It is recently announced that several international brands including The Kooples, Calvin Klein, Ralph Lauren, and Tommy Hilfiger will be opening inside the iconic development.
Over 100 retail shops, bars, cafés and restaurants and 254 apartments and office spaces along with unique events and leisure offerings including The Chimney Lift Experience will be there inside the Power Station.
How about being a part of this historical yet contemporary London landmark? If you have solid investment plans, you must contact Copperstones, the premium real estate agency in London and get your hands on apartments in Battersea Power Station. Feel free to contact the team at +44 203 888 5555 or write us your query at enquiries(at)copperstones(dotted)com and one of our team members will get back to you as soon as possible.
We're always eager to hear from you!
Please submit your enquiry and a member of our team will get in touch with you soon.