Main Content
5 reasons to invest in real estate in Islamabad, Pakistan
5 reasons to invest in
real estate in Islamabad, Pakistan
Investing in up and coming markets like Pakistan will pay off, according to a report by PwC who ranked the country 20th in the top places of purchasing power, and therefore value, of a given currency – $1.878 trillion. Here are just a few other reasons why investing in new real estate projects like Eighteen Residences, Islamabad is a smart move:
Islamabad, a bustling city
The capital of Pakistan, Islamabad, is a forward-thinking metropolis nestled among the green base of the Himalayas, growing into a stable business and financial centre.
Eighteen is part of this drive towards attracting an international and skilled workforce, with a Clinic, that includes an A&E unit that attracts medical specialists and professionals.
Professionals from major cities including Karachi, Lahore and Quetta are drawn towards the capital for increased job opportunities and living standards.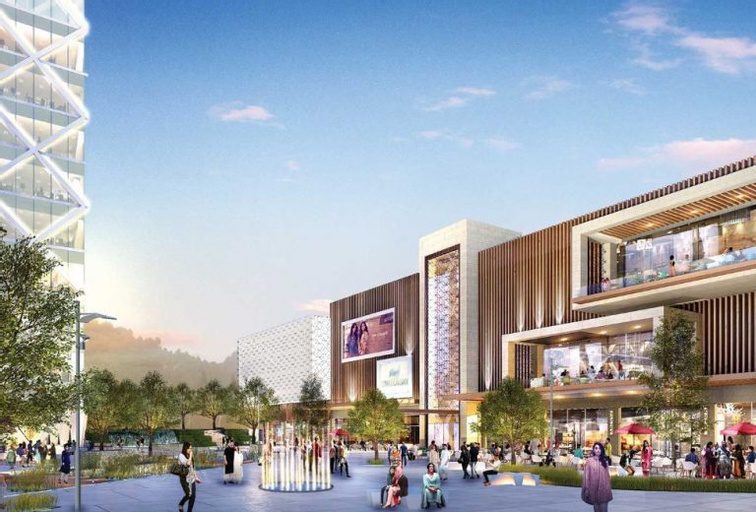 An emerging middle class
According to Bloomberg, Pakistani's middle class households stood at 80 million, and was expected to surpass Italy and the UK.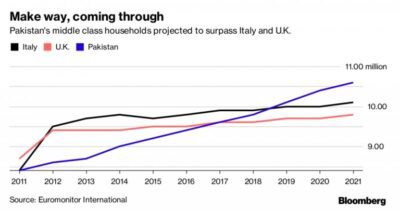 Photo credit: Bloomberg
Dawn, Pakistan's oldest English newspaper said that with more disposable incomes this increases choices in the "expenditure on food, housing, services, future occupation, and entertainment and leisure."
Eighteen caters to this new middle class in the following ways: The gated community offers:
The Club: A modern social and entertainment hub overlooking an 18 hole championship course
The Square: A high-end shopping mall with fine dining options, with an open-air square
The Resort: a five-star boutique hotel
The Clinic: a state-of-the-art medical facility, run by specialists
The Core: a business centre with 13 unique modern buildings, 10 minutes from the airport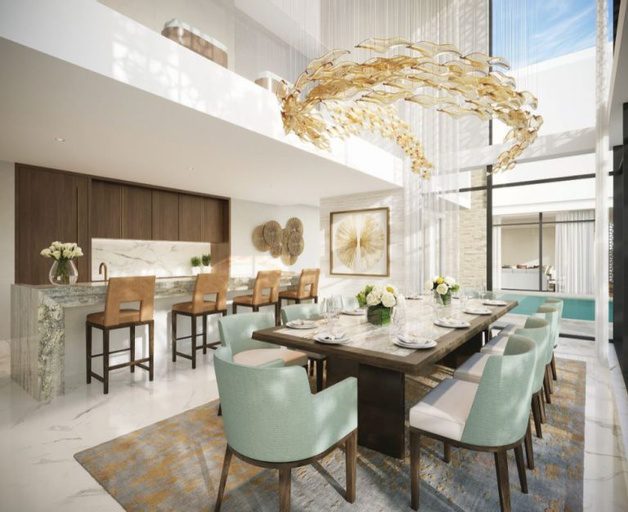 Increased foreign investments
According to The Express Tribune, Foreign Direct Investment increased 17% to $319.2 million in December 2018 compared to $272.8 million in the same month last year.
Khalid Iqbal, a British-Pakistani stated that he plans to invest $650 million in Pakistan by 2020.
Eighteen is a pioneering project to deliver a world-class lifestyle, to local professional Pakistanis and foreign nationals, all in one place.
A lush garden city, filled with luxury amenities, the residence will offer:
City style apartments: Studio, 1, 2, 3, 4 bedrooms
Villas: ½ Kanal, 1 Kanal, 2 Kanal, 4 Kanal luxury villas with 1, 2 & 3 parking slots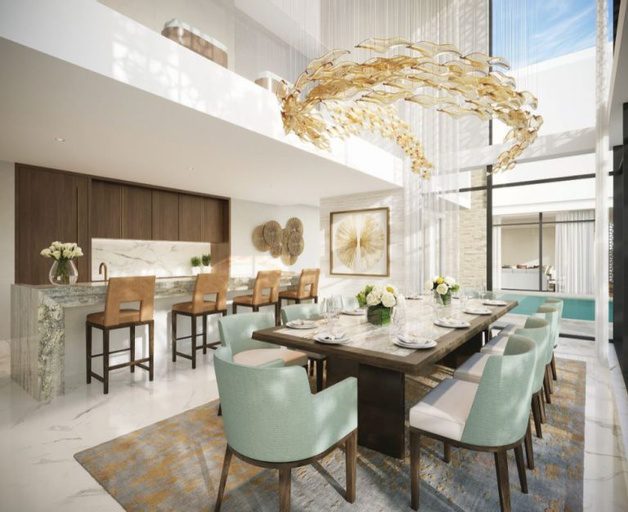 Modern start-up culture
The government recently launched a "Youth Business Loans" program designed to stimulate small business development and lay a healthy economic foundation.
About $2 million in low fixed-rate loans were made available to 100,000 qualifying entrepreneurs across the country.
Eighteen has plans to build a high-tech business centre for this new modern-start-up culture. Just 10 minutes from Islamabad International Airport and 20 minutes from downtown, it is ideal for those wanting international access. These are bold moves to make Pakistan the Silicon Valley of South Asia.
Foreign friendly
Eighteen is expecting to attract international clients that are drawn to Pakistan due to the country's incentives to foreign investors. These are:
Tax concessions
Double tax treaties (exemption from various taxes and duties)
Low-interest loan
Want to invest in an exclusive gated community address at Eighteen, Islamabad? Contact Copperstones today on: 08445 555 555
We're always eager to hear from you!
Please submit your enquiry and a member of our team will get in touch with you soon.