Main Content
10 reasons why you must invest in Dubai
10 reasons
why you must invest in Dubai
Known for the tallest buildings in the world, the record-breaking statistics, and the omnipresent opulence, Dubai is one of the most attractive places to buy property. Geared towards tremendous economic growth, Dubai is set to thrive in the next years attracting global talent, increased amounts of Foreign Direct Investment, and even more impressive projects.
We have gathered, the top 10 reasons why Dubai makes an excellent real estate investment opportunity.
1. No annual property taxes
Dubai has no property tax, or capital gains tax, making the Emirate the best place to invest. Once a property is purchased, owners will not pay additional taxes in the future only the one-off real estate transaction fee.
2. Outstanding financial rewards
Dubai has the 5th highest performing economy in the world. The government is dedicated to making the Emirate competitive across the globe by constantly introducing new measures to improve the business environment and promote long-term growth.
Individuals who are investing in Dubai property enjoy flexible payment plans, tailored to their financial status, whereas the interest rate is 4.5% for residents and 5.5% for non-residents. With an unlimited remittance limit and a very stable currency, pegged to the dollar, Dubai is offering unparalleled financial security. Investors prefer Dubai because it's developing quickly to a solid investment choice, with easy exit and a guaranteed 10-year visa in many cases.
The Emirate's increasing population ultimately increases the demand for new homes. Each year Dubai is growing, while the market is maturing to include prestigious projects from well-known established developers.
3. High return on investment
Dubai recently reached the top of the "Hybrid" Cities for real estate investment in JLL's report titled 'World Cities: Mapping the Pathways to Success.
Based on the report, 'Hybrid' cities are best epitomized by Dubai. Those cities are usually medium-sized and compete in specialized markets while they benefit from access to large domestic markets. Dubai's spot on the map and its definite luxury status exhibit the durability and top position of the city on real estate worldwide. Dubai ranks between the world's 'emerging cities' and 'new world cities' as a city with a superior live-ability compared to other national and regional nominees.
Buy-to-let investors in Dubai can achieve higher rental yields compared to other mature property markets, despite the apparent slowdown of the market. For many, the real estate market in Dubai is undergoing a 'correction' process that will see a more stable and solid supply of high-quality homes.
4. Strong Infrastructure
Dubai's real estate sector is all set to gear towards a smart recovery from the beginning of 2021, due to investors' unshakable confidence in Dubai and its promising infrastructure development. The government fully believes that Dubai's impressive infrastructure is one of its major strengths. One of the most important factors to comprehend is why to invest in Dubai real estate sector in 2021, considering regular increments in developments taking place. Dubai is one of those cities that provide exceptionally well infrastructure and a high standard of living that continues to advance.
Dubai has one of the largest, tallest, and swankiest buildings in the world including Burj Khalifa and the most attractive man-made island. Just before Covid-19 induced pandemic that led to lockdown, Dubai international airport claims to be one of the busiest airports in the world, in terms of international passenger traffic. When it comes to seaports, Jabel Ali Port is the world's largest man-made port. These reasons are enough for any savvy investors to understand why to invest in Dubai.
5. Dubai Expo 2020
Expo 2020, billed as one of the largest events to be held in Dubai, was originally scheduled between 20 October 2020 and 10 April 2021. It was postponed due to the Covid-19 pandemic but it is planned to run from 1 October 2021 to 31 March 2021. To keep the affairs running, the world has been shifting towards digital since the Covid-19 outbreak and spread – with most of the life events taking place virtually. Expo 2020 will also run on a hybrid model, offering both physical and virtual experiences to the visitors.
It is claimed that the Expo 2020 exhibition will be the largest global business event to be held since the Covid-19 virus took over the world. It shows Dubai's commitment to economic growth through massive opportunities for potential entrepreneurs and investors. "Since its inception, Expo 2020 Dubai has been committed to harnessing cutting-edge technology to provide visitors with an enriched experience, both onsite and wherever they may be in the world. Given the impact of the pandemic over the past year, we have been working hard to refine our virtual offering as a complement to the physical event. A Virtual Expo will act as a sneak peek and reach audiences who are unable to attend due to distance or special circumstances, widening the reach of Expo both digitally and physically," said an Expo 2020 spokesperson.
6. Exceptional hospitality
According to Dubai's Department of Tourism & Commerce Marketing (Dubai Tourism), Dubai received 16.73 million international overnight visitors in 2019. By 2020, Dubai expected more than 20 million visitors, with the financial plan to spend $56 billion by 2022. However, Covid-19 affected everyone's plans and so did it disrupt the tourism industry everywhere. Dubai has welcomed international guests on the New Year's night of 2021 but it did not go so well and there was a sudden surge in corona cases.
Do you know that 7/10 of the world's tallest hotels are located in Dubai? Dubai is a global destination, attracting high-net-worth individuals looking for unique experiences. Catered to those with eclectic tastes, Dubai is a retreat of the connoisseurs with avenues to reveal the vibrant high-life and food that tantalizes the taste buds.
7. The business hub of the Middle East
Dubai is a true axis of international trade, a gateway to the Middle East, the Indian Subcontinent, and Central Asia. Home to ⅓ of Fortune's Top 500 Companies, Dubai attracts business talents from every part of the world. Dubai also belongs on the list of the world's Top 20 Cities Global Power Index 2020 (GPCI).
Rightfully gaining momentum, the Emirate is offering an excellent legal framework for businesses to grow and a free enterprise system. Business leaders view Dubai as the untapped area where tremendous growth is set to happen.
8. A shopping paradise
Dubai hosts some of the largest malls in the world, featuring the latest trends attracting shopping aficionados from across the globe. Ranked as the most important international shopping destination globally, Dubai stole the show in the 2018 edition of 'How Global is the Business of Retail?' report by CBRE.
Hosting currently the largest shopping mall in the world, the Dubai Mall, the Emirate is expected to add more than 1.5 million sq. m. of new retail space. Dubai also scores high when it comes to new market entrants as last year it welcomed 57 new retail brands from which more than half of them were European brand names mostly from the Coffee and Restaurant category.
President and CEO of Dubai Chamber of Commerce and Industry, Hamad Buamim has identified the key factors of growth such as the rapid expansion, the rising number of tourists, the anticipation of Expo 2020, and the rise of e-commerce.
9. The happiness goals
Dubai seeks to become the happiest place in the world. Adopting a globally unique, science-based, and methodical approach, the Dubai Happiness Agenda measures, impacts, and sustains happiness for the whole city. Based on the science of needs, 16 programs have been created to increase satisfaction among residents and encourage positive psychology.
10. Unrivalled real estate projects
Unrivalled real estate projects in Dubai With January 2021 witnessed a record sale in the Dubai realty sector, Dubai real estate sector is all set to recover smartly. Copperstones has exclusively listed premium properties in various developments in Dubai. Potential investors who are looking to live Dubai's high life to the fullest will benefit from our list of handpicked properties in stellar real estate projects in Dubai. A few significant developments in Dubai include: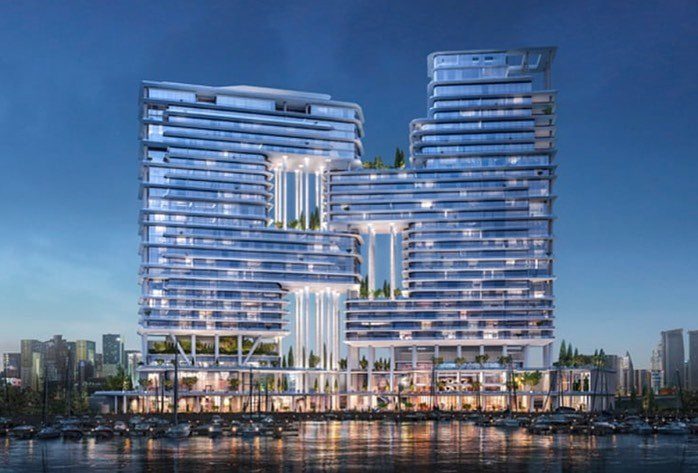 The Residences – Dorchester Collection
The Residences Dorchester Collection is a luxury hotel cum residential project located on the Marasi Drive in Burj Khalifa District. The development punctuates views of Dubai Canal and the iconic Burj Khalifa and offers convenient access to Sheikh Zayed Road, Financial Centre Road connecting to Al Khail road. Omniyat has a history of delivering exceptional residential, commercial, and hospitality projects in Dubai, and this time, it put forward an outstanding hotel and residence project named The Residences. It boasts only 39 ultra-luxury apartments, which are exclusively managed by Dorchester Collection, London. The residences are further categorized into two to four-bedroom apartments, duplexes, and 6 spectacular penthouses.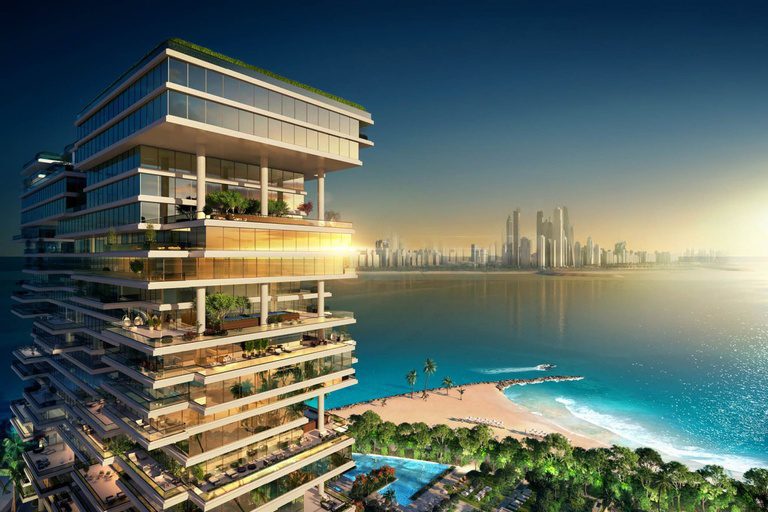 One Palm by Omniyat
One Palm is an exquisite residential development situated in the first plot on the trunk of Palm Jumeirah. With its premium facilities, world-class amenities, illustrious design concept, and futuristic layout, One Palm offers the best of Dubai beachfront living. Managed by the proclaimed hospitality provider Dorchester Collection, the project is conceptualized and designed by the award-winning New York-based architectural firm SOMA Architects. The development boasts a limited collection of 94 ultra-luxury residences, One Palm offers 3 bedroom simplex, 4 bedroom double-height apartments, and 5 bedroom duplex penthouses.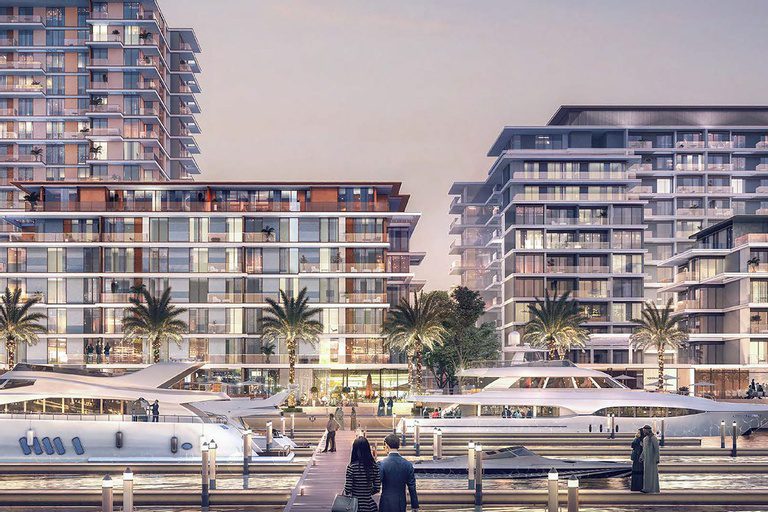 Sirdhana Mina Rashid
Mina Rashid, a prestigious address in Dubai, was a seaport where ships and vessels were docked. Emaar has introduced a stellar development called Sirdhana at Mina Rashid, a 4-block cluster by Emaar offering a beautiful range of apartments built around Mina Rashid Dubai. It is a collection of 1, 2, and 3-bedroom apartments and the development comprises contemporary buildings with dazzling glass facades, floor-to-ceiling windows, and wide balconies. With plenty of natural light, two interior paint palettes, and breath-taking views of the coastline, it is labeled as one of Dubai's most luxurious residences.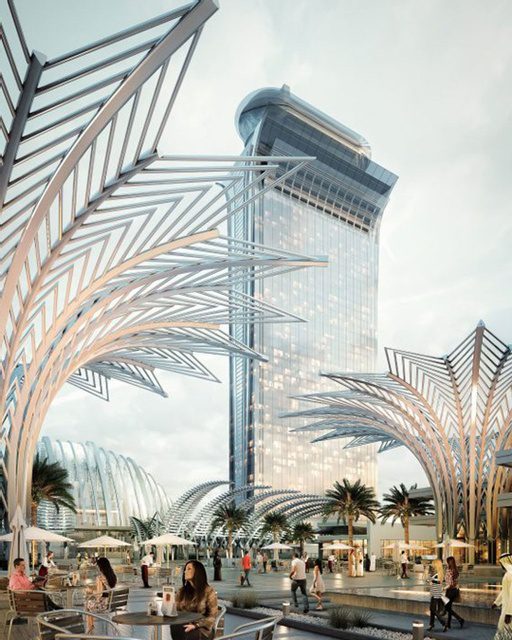 The Palm Tower
The Palm Tower is an incredible 52-story hotel and residential building on the Palm Jumeirah in Dubai. It is home to 432 luxury apartments and a brand new luxury hotel, St. Regis Dubai – The Palm, which includes one of the world's largest infinity pools on the 50th floor, a diner on the 51st floor, and a viewing deck on the 52nd level. The Palm Tower residences comprise fully furnished studios and one, two- and three-bedroom apartments with uninterrupted panoramic views of Palm Jumeirah, the Arabian Gulf, and the Dubai skyline. The Palm Tower is a part of the Nakheel Mall & Hotel complex being built on the top-end of the trunk of Palm Jumeirah and one completion, it will be the only high-rise development there.
Conclusion
In this blog, we have highlighted why to invest in Dubai with the major one as the Expo 2020, which is expected to attract millions of global visitors. The experts consider Expo 2020 as a game-changer event amidst pandemic – so the world has set its eyes on Dubai and potential investors are willing to park their savings in Dubai real estate sector. However, to capitalize on the ultimate benefits, it is advised to work with real estate experts, who are well-versed about Dubai real estate market, its trends, and its promising projects.
Copperstones Properties is a premier company having a list of projects that can match anyone's requirements and fit into any budget. All you need is to call us at +44 203 888 5555 and our well-skilled experts will tailor an investment plan for you. Take the initiative now!
We're always eager to hear from you!
Please submit your enquiry and a member of our team will get in touch with you soon.