Main Content
7 steps to a world-class lifestyle at Eighteen, Islamabad
7 steps to a world-class
lifestyle at Eighteen, Islamabad
According to Bloomberg, Pakistani's middle class is rising with households standing at 80 million; expecting to overtake the UK and Italy. With disposable income and real estate investment potential, this international client expects the very best luxury amenities. Here are five ways Eighteen delivers.

Health is wealth
The Club, Eighteen Residences
Two years ago, Ora Developers, Saif Group and Kohistan Builders and Developers had a vision of bringing a new and international way of living to Pakistan.
The beautiful garden city on the edge of a global city is centred around a championship golf course.
The Club is the social and entertainment hub that includes gourmet dining, drinks on the roof terrace and sporting facilities that feature: a cricket pitch, squash courts, a sports hall, swimming pool, yoga studio and cigar lounge.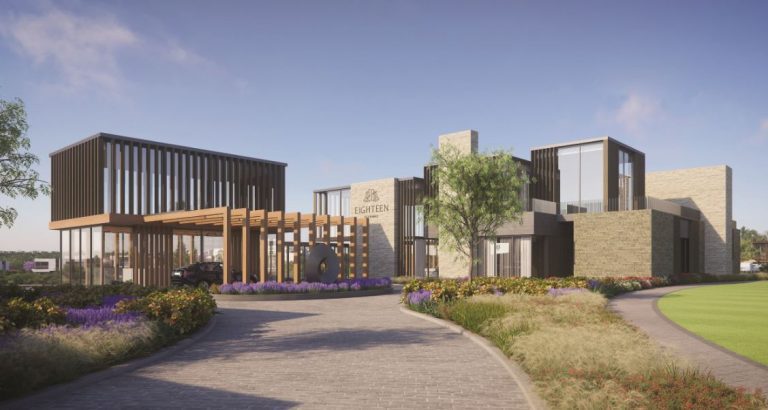 Shop 'til you drop
The Square, shopping mall. Eighteen Residences
With an estimated size of the retail market in Pakistan around $50 billion, according to Pakistan & Gulf Economist, the country's retail sector is growing fast.
Eighteen taps into this need, with plans to build The Square, a high-end shopping mall with dining options, with an open-air square. It will include Zara and H&M, among other exclusive luxury brands, as well as gourmet restaurants and coffee shops, split over three levels.

Live and work
The Core business centre, Eighteen Residences
Pakistan's government has launched a 'Youth Business Loan' to encourage small business as well as a $2 million low fixed-rate loan for 100,000 entrepreneurs in the country.
Eighteen will introduce The Core, a high-tech offering for commercial tenants, housed in 13 modern buildings feeding into the trend to make Pakistan the new Silicon Valley of South Asia.
Just 10 minutes from Islamabad International Airport and 20 minutes from downtown, it is ideal for those wanting international access.
A Clinic within minutes
Take the stress out of seeing the doctor with The Clinic available for the whole family within minutes. Featuring both emergency and non-emergency medical facilities, state-of-the-art A&E unit, inpatient and outpatient wards, and a wide array of specialists.
Prestigious schooling
The project includes excellent education provider Beaconhouse, that is present in eight other leading countries. It has almost 308,000 full time students in eight countries and is the largest school network of its kind in the world.
Sustainable design
Eighteen is committed to delivering a sustainable design in the following ways:
The Club is sourced from locally sourced materials Smart water system: wastage water recycled and used for agricultural use
18 Hole Golf Course
Village Walk/ Parkway
Nature reserve and neighbourhood green
Spectacular selection
Boasting clean lines, floor-to-ceiling windows and sophisticated decor, there are two types of accommodation:
Luxury Villas: Suitable for families or those who desire more space, Eighteen offers lavish private villas. Expansive four- and eight-Kanal villas designed in a crescent shape.
The Heights apartments: Suitable for couples, these are chic city-style apartments, dramatically designed with wide-angle, uninterrupted views of the golf course.
Want to invest in an exclusive gated community address at Eighteen, Islamabad? Get in touch with Copperstones today on: 08445 555 555
We're always eager to hear from you!
Please submit your enquiry and a member of our team will get in touch with you soon.