Main Content
Best Cities to Invest in Real Estate in 2022
Best Cities to
Invest in Real Estate in 2022
With all the uncertain experiences in the last 2 years, it is not wrong if you have started thinking to invest in real estate now. During any financial ups and downs, you can either make a good profit by selling or have secondary income by renting out an investment property. Reasons can be many such as a steady flow of income, a property portfolio, or financial security but it all depends upon when you take the step. No matter, what your investment goals are but to invest in real estate, the right time is now and here we are to suggest you the best cities to invest in real estate in 2022.
Why to invest now?
Strong residential properties' demand (put forth by the global pandemic) has been driving the prices insanely up, almost across all the established realty markets in the world. The world's best cities for real estate investment have already been depicting a record high price growth on annual basis, while the inventory continues to fall.
For as long as there will be an imbalance between supply and demand (when the demand for entry-level houses is higher than supply), a newbie will find it hard to enter the market, which leads to higher demand for rental properties. And before the situation gets out of your hands, it's high time to play your cards in the right manner.
Where to invest?
However, it is one thing to comprehend the smart idea of real estate investment but it is another concept to know where to invest, when to sell and how to maximize your profit. Location is the most important factor when it comes to investing and only after choosing best cities for real estate investment in 2022 – you can increase the odds of your success.
How to choose the best cities to invest in real estate?
Real estate investment is all about taking a timely decision and making the most of available opportunities. With the whole world now becoming a global village, it has become easier to invest in the foreign cities with best real estate markets that offer higher Return on Investment (ROI) than the local market. The basic investment principles remain unchanged in every real estate market but to make the entire investment process easier, we suggest you work with the industry experts such as Copperstones.
We have years of indomitable experience in global real estate market; thus we take pride in having one of the largest and verified databases of properties in Dubai, Miami, New York, London, and The Bahamas to name a few. In this blog, we will throw light on some of the top locations around the globe that have been performing exceptionally well over years and offer the best real estate investment opportunities in 2022.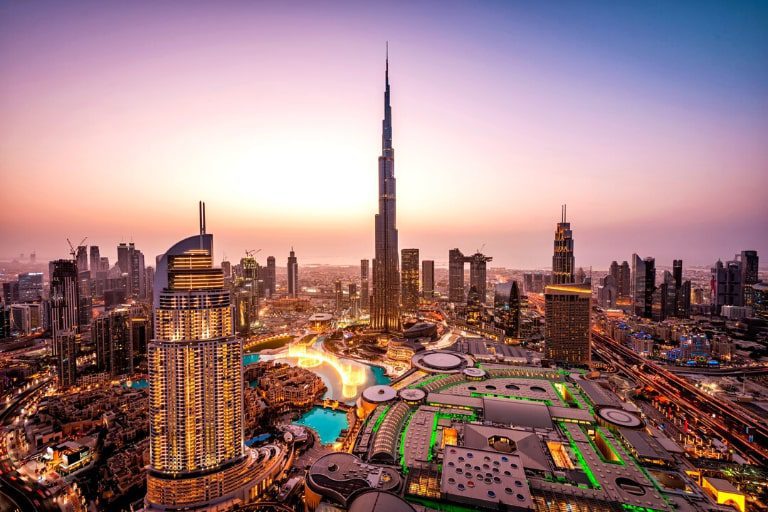 Some of the world's best cities for real estate investment:
Dubai, United Arab Emirates (UAE)
Dubai is our top pick for real estate investment based on its stellar performance during the COVID-19 led pandemic, expected increase in investors' demand for Dubai properties, and projected growth rate of the realty sector there. With the imminent global threat posed by the Omicron variant of Coronavirus, the UAE has started buckling the social activities up, yet the influx of new investors in the market and the realty sector's performance in the year 2021 – indicates prosperity and massive growth.
With lower mortgage rates and more properties in stock – developers are offering properties to investors at attractive payment plans. Expo 2020 proved to be a turning point for Dubai, as millions of visitors have been visiting the city from around the world. It would not be wrong if we claim that Dubai is basking in the limelight and potential investors are all geared up to park their savings in Dubai properties.
The UAE government has recently introduced visa reforms for the investors; so the said visa reforms, pandemic management facilities, and successful vaccination drive are a few other reasons that persuaded the swift return of international investors in 2021. With all these steps in place, strong foreign demand is in the offing.
Why is Dubai one of the best cities to invest in real estate?
A strong infrastructure and business conducive environment
Strong laws to protect investors' interest
Tax-free income
Countless job and business opportunities
Promising Return on Investment (ROI)
A city with higher real estate rental yields
Low crime rate and high quality of life (Dubai has constantly been ranked as one of the safest cities in the world to live.)
Dubai is known to offer countless attractive investment options in various sub-sections of residential and commercial sectors.
Where to invest in Dubai?
Dubai has options galore, when it comes to investment – its real estate sector offers countless attractive options in both residential and commercial segments. The investors can buy unfurnished, semi or fully-furnished apartments, duplexes, penthouses, hotel apartments, and fully-serviced apartments, retail units, and offices. The diversity makes Dubai real estate an attractive market for every type of investor. A few of our recommendations are:
The Residences, Dorchester Collection,
Beach Vista, Emaar Beachfront
One Palm at Palm Jumeirah
The Opus, Business Bay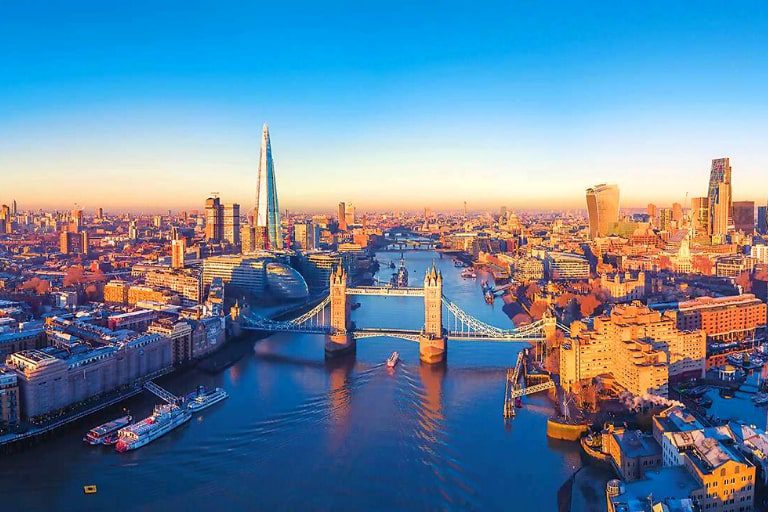 London, United Kingdom (UK)
London is a global financial capital and has always been bustling with countless investment opportunities for potential investors. It is the go-to destination and one of the best cities to invest in real estate in 2022, as investors can see significant growth with every passing year. And for years, the investment rules were simple there – you buy, you hold, you sell – as the London property prices rise 10% annually or sometimes, even more. It means you can make a profit on an annual basis and would not have to hold the property for years.
A combination of factors such as Brexit, tax hikes, and COVID-19 induced global pandemic over the last several months has dampened the London realty market. Though the UK government has announced a massive relief in form of stamp duty absence for the potential buyers to rush and complete the transactions before the deadline. Even after the tax break ended on September 30, 2021, the market experienced a continuous rise in property transactions.
2021 was closed on a positive note for the UK housing market, with London being the hub for real estate investment. Several real estate agents suggest that 2022 will bring normality back in the UK realty market, due to strong demand from both local and international buyers. We can experience a relatively active yet placid 2022 – with a more balance between demand and supply. No matter what challenges the next year will bring, the UK realty market will neither be stalled nor be slow, which is a good sign for investors eyeing the UK properties.
Why is London one of the best cities to invest in real estate?
The prices of London properties are continually rising.
London offers distinct and secure investment options.
London residential properties are always in higher demand, thus prices rise faster than any other city.
London is a great place to live in and one of the most sought after destinations, so you can always find new developments there.
London properties posed to be a dependable asset during uncertain times, and investors always look for stability.
London is a city of superlatives but it is never hard to find a good deal in your budget.
Due to its established transport links and adequate transport system, London is a remarkably well-connected city.
Where to invest in London?
With property prices constantly rising, there is always a huge demand for London properties. Moreover, the city boasts a well-developed infrastructure along with the finest facilities and amenities for the dwellers – making it a top city to invest in both residential and commercial properties there. You can make the most from your real estate investment, if you play your cards right.
If you are looking for a property at a reasonable price, Barratt Homes offer multiple developments across the city including:
Blackhorse View
Hendon Waterside
Hayes Village
High Street Quarter
Millbrook Park
No. 10 Watkin Road
On the contrary, if you want to add a prime property to your portfolio, there is nothing better than an apartment in Battersea Power Station. Another stellar option in the prime segment is One Thames City, Nine Elms.
All you need is getting help from experienced professionals, who can help you design your investment goals according to your budget. And who can bring out the finest investment opportunities in the world's best cities than Copperstones?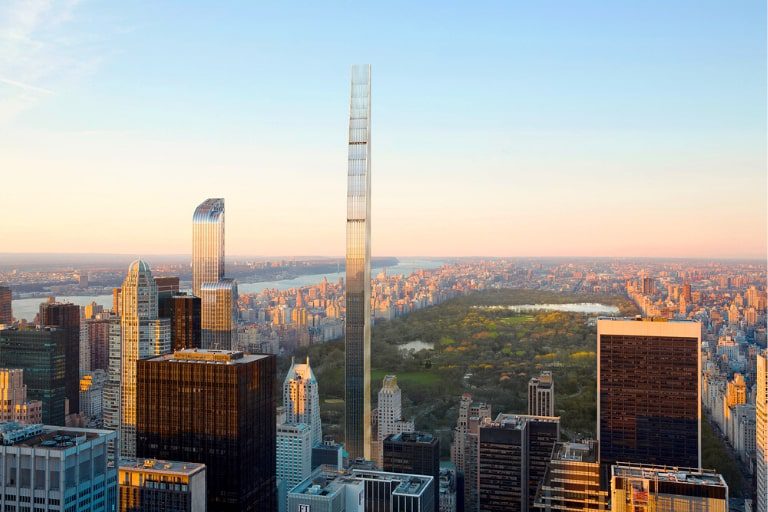 New York
New York is an exciting and dynamic city yet it also tops the list of one of the most expensive real estate markets in the world. The city presents countless investment opportunities yet real estate investment is not the only attractive feature there. There is a contrast between over-priced and uber-luxury areas and the relatively affordable neighbourhoods, where people compete to grab the investment opportunities.
Being a city that is equally famous for its business hubs and tourists spots, New York draws an increasing number of tourists and professionals moving to find a job and set a career path. New York is also known as a city of tenants, but the profitability depends upon the longevity of the tenancy period. In order to make a decent profit, you cannot just buy the most expensive property on the block and expect to make a steady rental yield for you.
The scenario is changed, you must buy an investment property where you can move into (if needed) or sell at the final stage, while planning your retirement. New York is a city of professionals where people move in due to its thriving business sector – keeping its rental properties in higher demand. Investors can expect relatively stable property prices in 2022 along with value appreciation and better liquidity for investment properties.
Why is New York one of the best cities to invest in real estate?
New York City holds a distinctive charm, where people come to fulfil their dreams.
New York is a city with one of the most diversified populations in the world. Its cultural diversity is a unique feature that attracts more and more high net worth young individuals to move there.
Thanks to a robust job market, professionals continuously move into New York City, which means they can afford higher rents.
New York properties are always in demand, which leads to low vacancy rates.
New York is home to most of the Fortune 100 companies.
New York is not the most expensive city in the world, when it comes to real estate. It offers a number of affordable residential properties to invest in.
Though all sorts of investments fluctuate in value yet New York property prices tend to increase at a fairly steady rate.
Unlike many other investments, real estate is a hard asset with sold intrinsic value, which means it poses a lower risk than other investment classes.
Another pointer that makes sense at this time is that mortgage rates are low, in the wake of the pandemic – making it a bit easier to invest in New York City.
The highest number of foreign investors choose New York City for real estate investment in both commercial and residential sectors.
Where to invest in New York City?
New York is the cultural, financial and media capital of the world and is one of the most populous cities in the United States. It also tops the list of the cities that attract the world's capital, business and tourists. And unlike other parts of the world, the rents are increasing in NYC due to the fierce demand for rental properties there.
Several real estate agents suggest it is the right time to tap into New York City's housing market and invest in apartments that professionals tend to search now such as apartments with a space to convert into a home office, and an expansive terrace along with upscale facilities for a comfortable lifestyle.
New York City boasts one of the finest modern-age developments such as:
111 West 57th Street
The Centrale
The Towers of The Waldorf Astoria
You can connect with Copperstones and we will help you carve a path to reap maximum returns on your real estate investment in the world's best city.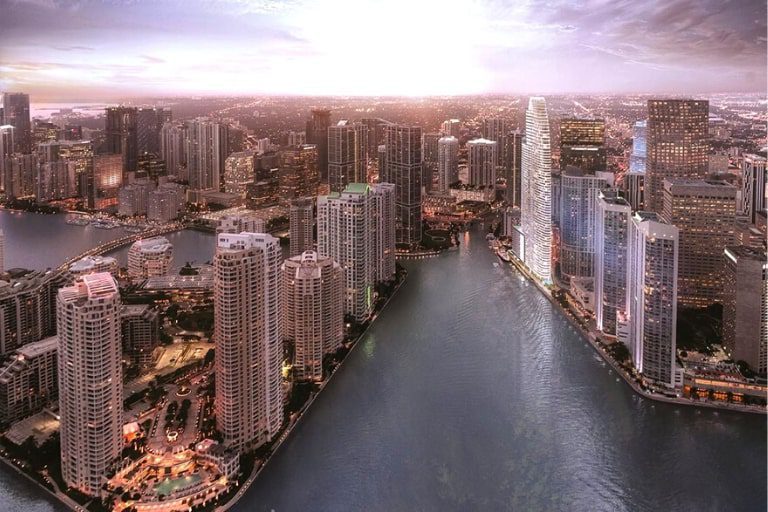 Miami
Though the COVID has brought everything to a halt but if one sector accelerated well during the pandemic, it was the real estate sector – particularly in Miami. Known for its sandy beaches, moderate climate, strong economy, and diverse cultures, Miami is also home to some extravagantly priced properties. A majority of wealthy investors have lately been swapping their apartments for larger apartments and bigger homes in the world's best city in 2022. The migration was further amplified because most of the people started working from home after the arrival of COVID-19.
Unlike several sectors, Miami real estate market has proved to be stellar with consistent performance. Besides that Miami real estate's appreciation rate has constantly been above average for the past decade or so. And right after the COVID-19 induced pandemic hit the world, Miami residential market has attained its pre-pandemic position back, unlike many other locations around the world. A majority of real estate experts suggest the growth to double to around 4% in the coming few years – making the Miami realty market an excellent investment option.
With endless investment opportunities in both commercial and residential sectors, Miami real estate market is in full bloom. In recent times, inventory has hit record lows due to higher demand for properties in Miami. Experts are of the view that if you are looking to invest in real estate in 2022, Miami is the best bet. Moreover, the rapid growth and tax incentives make it more real estate investment friendly.
Why is Miami one of the best cities to invest in real estate?
Miami offers a promising return on real estate investment (ROI), which is the most important consideration when it comes to investing in real estate.
The job market in Miami is strong, due to which people are relocating to this city.
Miami is America's 12th largest GDP – thanks to its thriving real estate sector, growing economy, flourishing tourism industry and strong demand for properties.
Miami real estate market holds a record for stability and appreciation as compared to other markets in the USA.
Besides any monetary benefits, Miami is an ideal location for a perfect, high quality lifestyle. Warm weather, sandy shores, and beautiful coasts are a few reasons that appeal to wealthy investors from across the world to come, invest in Miami properties.
Miami offers several advantages to the homeowners, with many landlord-friendly laws.
The COVID-19 affected a number of economic sectors but it could not prevent the Miami realty market from flourishing and keep investors from investing there.
Miami does not impose a wealth tax and the acquisition cost is also capped at 2%.
Where to invest in Miami?
Miami is one of the hottest real estate markets across the world but what and where you invest in, generally determines the potential success of an investment. It is a great location to start your real estate journey because the previous records have proved that investment in Miami real estate market can be a lucrative venture. And the security this city offers on investment is one of the biggest advantages.
However, as you start looking for properties in Miami, be sure you understand the market and make an investment decision that best fits into your budget and meet your long-term investment goals. Here are a few of our picks for prime investment projects in Miami including:
Aston Martin Residences
One Park Grove
Waldorf Astoria Residences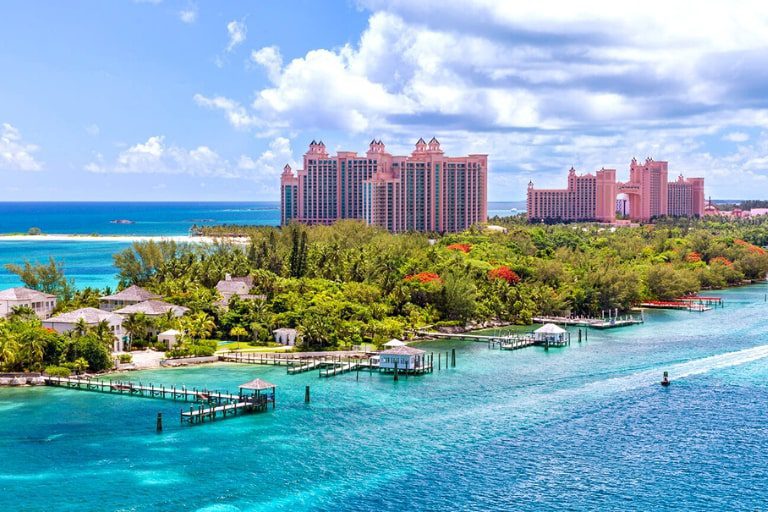 The Bahamas
From idyllic beachfront cottages to remarkable coastlines, and from opulent waterfront residences to contemporary apartments, The Bahamas has one of the diverse real estate markets in the Caribbean, which secured it a top position in the list of the world's best cities for real estate investment in 2022. Besides that, The Bahamas boasts sunny weather, pristine sandy beaches, and azure blue waters, which appeals to visitors and wealthy investors to have a second home there.
Given its tropical climate, island lifestyle, and low tax regime, The Bahamas has always been an attractive real estate market. Many foreign buyers choose properties in The Bahamas and get their residency permits – either to use it as a second home, as an investment property, or as a part of their retirement plan. In short, The Bahamas real estate market offers something to everyone according to their lifestyle.
Why is The Bahamas one of the best cities to invest in real estate?
The Bahamas is in proximity to North American and Latin American financial centres.
A $750,000 investment in The Bahamas' properties can lead to permanent residency.
No taxes on capital gains, inheritance, corporate and personal income, dividends and interest
The Bahamas boasts a modern infrastructure, ideal climate and island lifestyle that appeals to a lot of wealthy investors.
Some of the world's most beautiful beaches along with the world-class golfing and fishing
The Bahamas boasts a unique geographic location that offers freedom of financial burden.
Foreign citizens can own as many properties in The Bahamas, as they want – without any restriction.
The Bahamas offers a wide variety of investment options.
Where to invest in The Bahamas?
The Bahamas has been experiencing a fresh revival among global investors, as the nation has also improved its ranking on the Global Financial Centres Index and landed at spot number of 69 and ranked as the second-best of Latin American and Caribbean. 2022 seems to be the best time to invest in the properties in The Bahamas.
Copperstones features a few of the best developments that come with promising returns such as Goldwynn Bahamas.
We're always eager to hear from you!
Please submit your enquiry and a member of our team will get in touch with you soon.