Main Content
Emaar expects to complete Elie Saab tower by May 2023
Emaar expects to complete
Elie Saab tower by May 2023
The developer will partner with the Labanese fashion designer on Emaar Beachfront, a tower that will include 1-3 bedroom apartments and 4 bedroom penthouses with specially designed interiors by Elie Saab.
Luxury has a new destination: Elie Saab at Emaar Beachfront, a gated island destination in Dubai, unveiled at Dubai Opera by Mohamed Alabbar, Chairman of Emaar, as well as Elie Saab, founder of the fashion group.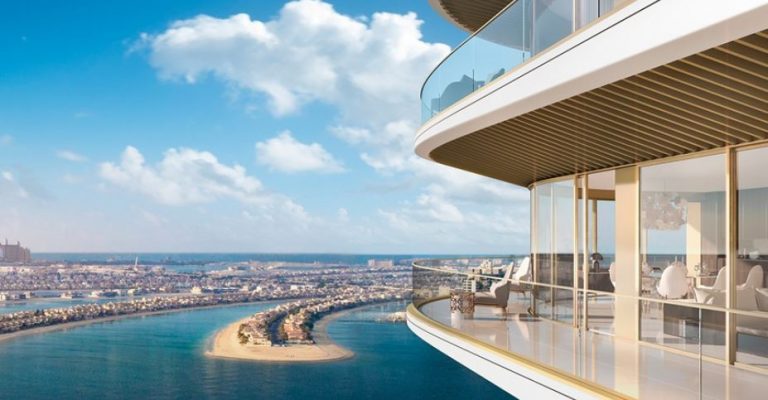 Grand Bleu Tower
Grand Bleu Tower views
Couturier Elie Saab and Emmar are collaborating on a spectacular beachfront development, namely the impressive Grand Bleu Tower, the first Elie Saab designer building in the world.
The tower will include 1-3 bedroom apartments and 4 bedroom penthouses with interiors by the designer.
Mohamed Alabbar said:
Elie Saab is the pride of the Arab world, and a fascinating international success story."
"Through our first association with Elie Saab, admired by the world's leading celebrities, we are offering discerning customers a new lifestyle address."
"Every aspect of these glamorous residences is personally designed by Elie Saab."
Owners of the units will be offered the chance to have a private consultation from the Elie Saab design team, as well as buying exclusive designer furniture and decor.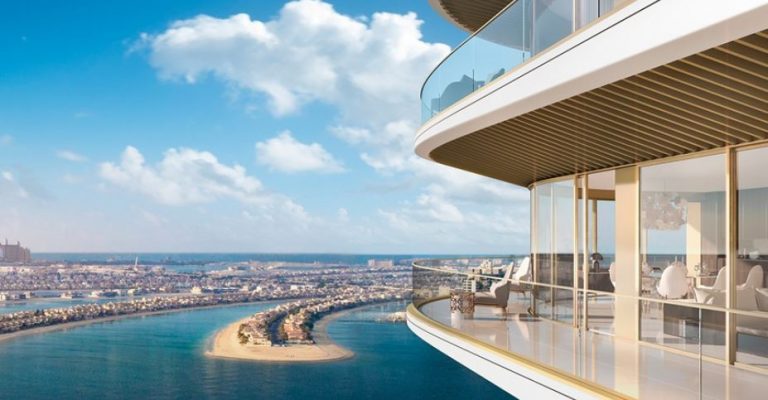 Miami lifestyle
Located in the exquisite Beachfront, the tower will open to sweeping views of the Palm, sea and sky, with impressive glimpses of the promenade and parks, ideal for families.
Designed to celebrate the 1930 Art Deco era, the Elie Saab tower will feature boutique fashion stores, galleries, cafes and lobbies also designed by Saab.
A pool deck, inspired by chic Miami lifestyle, and an infinity edge swimming pool facing the Palms, gym and recreational facilities add to haute living.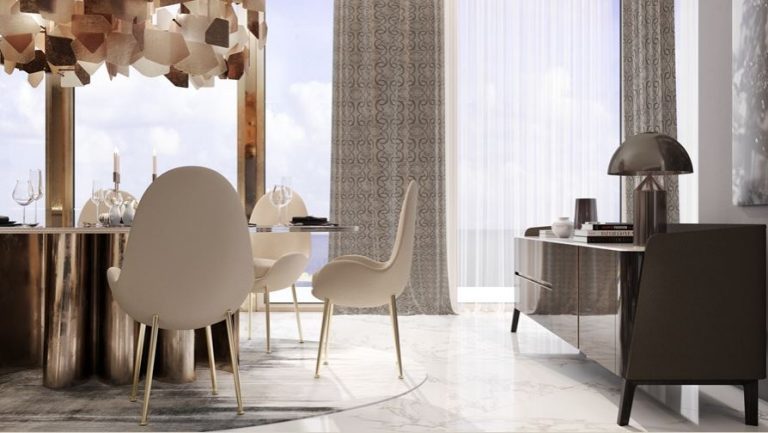 Beyond a brand
Flawless designer rooms
Elie Saab, founder and chairman of the designer group noted: "Over the years, Elie Saab has evolved into a lifestyle brand, through the development of diversified product categories that deliver a unique experience of the brand's universe."
There has been a trend for brands to diversify into services, becoming 360-degree lifestyle offerings.
For example, Forbes observed: "Under Armour now has gyms, Lululemon offers yoga classes and Nike has created running groups."
We're always eager to hear from you!
Please submit your enquiry and a member of our team will get in touch with you soon.