Main Content
Green grandeur: 3 innovative eco-friendly homes
Green grandeur:
3 innovative eco-friendly homes
In honour of Earth Day (April 22nd) we have compiled a list of three impressive eco-friendly homes that effortlessly fuse sustainable living with modern design.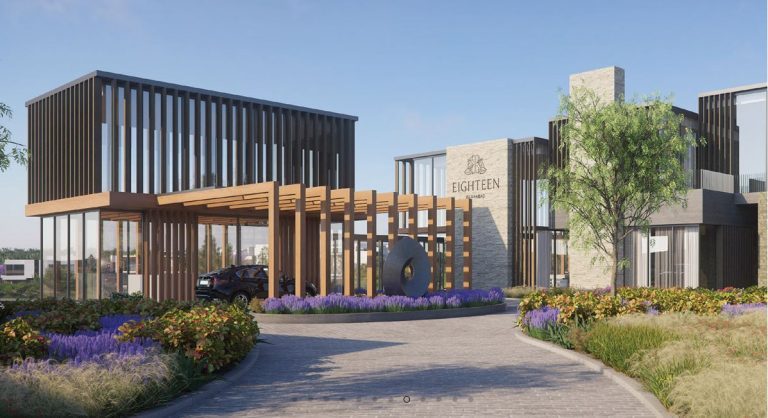 Natural habitat
Eighteen Residences, Islamabad, Pakistan
A city within a city, Eighteen is a residential project in the capital of Pakistan, fusing sustainability and wellness into every design aspect. A key feature to the property is The Club, the home of golf that includes serene views of lakes and fairways. Using locally sourced materials, the design harmonises with the landscape.
Other sustainable features include: green spaces for kid's areas, tennis courts, swimming pools and cricket fields, as well as smart architecture that maximises the local climate while minimising negative impacts.
As consumers become more aware of global warming, many opt for green architecture solutions, pointing to the many benefits, such as: Green buildings were found to consume 25% less energy and 11% less water compared to the average commercial building (Leadership in Energy and Environmental Design (LEED).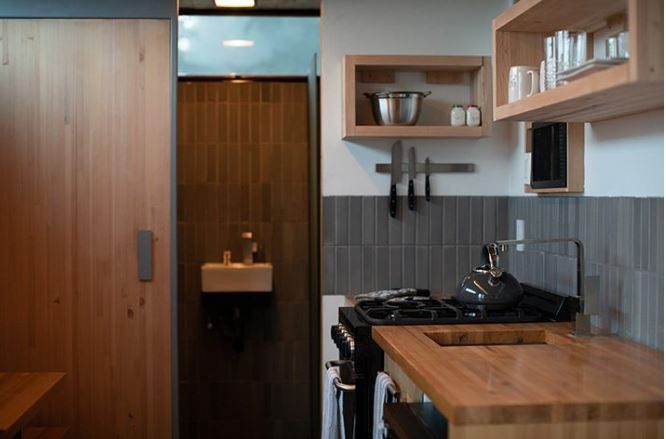 The tiny home
Inside a tiny home by Modern Dwellings
Popularised by 'Minimalism: A Documentary About the Important Things,' on Netflix, the tiny-house movement focuses on simple living. Companies such as Oregan-based Modern Dwellings have been quick to hop on this growing movement, adding technical innovations.
The True Studio tiny home is a sleek and sustainable home, created from a shipping container that is 160 square feet.
The space can be easily customised, with a Tesla solar system, covered upper deck, radiant floor heating, outdoor shower, a rainwater collection and wind-powered energy system.
Business Insider states that Tiny houses can cost as little as $8,000 and as much as $150,000. The positives of micro living include: mobility, cheaper living costs and a more sustainable lifestyle.
For example:
89% of tiny house owners have less credit card debt than the average American tinysociety.co.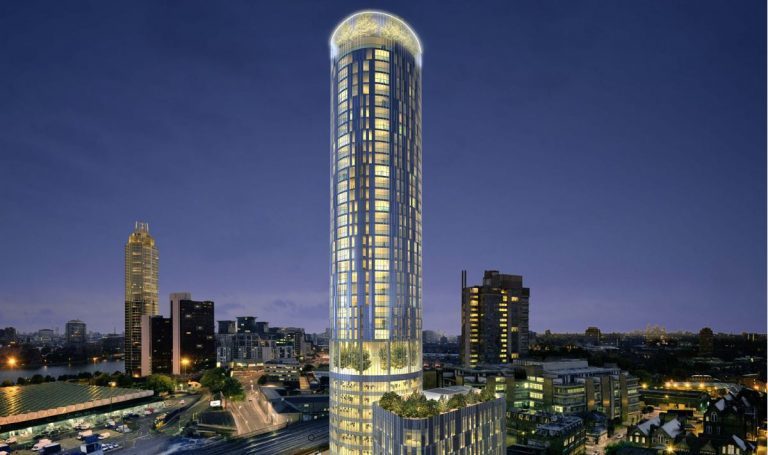 Inside garden oasis
Integrating plants into buildings benefits health, mood and also has a monetary value according to Brian Clark Howard, Senior writer at National Geographic.
"The healthy building movement is increasingly being embraced by real estate professionals and the marketplace."
Howard adds:
Relatively small upfront costs to facilitate changes are routinely recouped through higher rental rates.
Sky Gardens in London, designed by Careyjones Chapmantolcher features two striking gardens in the sky, benefiting from wall-to-ceiling windows, showing off spectacular city views.
Residents also benefit from winter gardens, combining greenery with modern design.
Nine Elms is one of the largest regeneration projects seen in Europe, with a focus on contemporary living with green spaces.
Among newly planned parks and paths, a pedestrian New Thames Bridge, crossing the Thames to Chelsea is already in the works.
We're always eager to hear from you!
Please submit your enquiry and a member of our team will get in touch with you soon.