Main Content
Looking for new-build homes under £500,000? Barratt Homes is worth a Try!
Looking for new-build homes under £500,000?
Barratt Homes is worth a Try!
2020 has re-arranged the rules that govern the real estate industry and disrupted its functions but there are certain things that can never be altered when it comes to buying a house such as; analysing the location of property, evaluating its size and comparing it against the budget – whether it fits in or not. These are the factors that potential buyers consider when planning to invest in the UK real estate market in 2021.
If you are looking for new build homes, it's high time to decide as government has announced some attractive stamp duty saving and generous financing to help you be flexible about your budget and take a leap for your dream home. What better option can be than buying your new-build home with Barratt London? The developer offers a number of world-class properties that are beautifully designed and well-positioned around London.
Let's discuss few more reasons that make Barratt Homes London, the preferred option to buy a new homes in UK.
Why new homes?
Why do the majority of genuine buyers prefer newly build homes?
It is because new homes tend to be the best as you can move straight into the home, without having to spend on immediate fixes and upgrades. New build means new – serving as a blank canvas with countless opportunities for you to design your home, the way you want. All you need is to spend on furniture and décor to give it a personalized touch and not on fixing the wiring and kitchen cabinets, addressing the plumbing, or spending on new floors. Living in a new build home has its own charm, so you can be the first one to leave your mark on the property.
Note: Saving on repair and fixing costs means that you can use that money to buy the things you love and decorate your home as early as possible.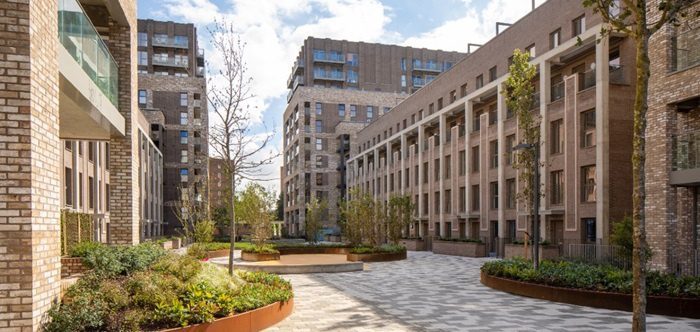 Barratt Homes assures quality
All new build homes come with a ten-year NHBC Warranty along with a two-year fixtures and fittings warranty. Do you know what does it mean? It means if there will be any such issue in your home, it is already covered. Moreover, it also leads to saving you few bucks – as everything is brand new and you would not need to replace or fix any fittings.
Save on energy costs
There are UK real estate experts that suggest investing in new-build homes is a better option than buying a fixer-upper. It is because new-build properties help you save a lot due to their lower energy costs.
Barratt Homes projects are 65% more energy efficient than the same sized older homes. Some distinguishing features are airtight homes, insulated roofs and argon gas filled double-glazed floor-to-ceiling glass windows. The development firm assures saving several hundreds of pounds on annual basis due to the futuristic design of homes and incorporation of modern technology and construction materials.
Availability of financing options
According to UK real estate experts, there has never been a better time to invest in new build homes than now, as several financing options are available for genuine buyers. Let's analyze a few of them that are suitable for potential buyers.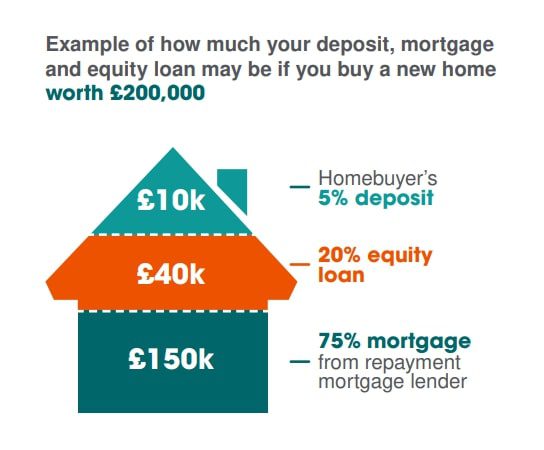 Home to buy equity loan
The Help to Buy Scheme is available for the first time buyers only but some regional price caps are there to be considered first. If you qualify for this scheme, the Government will lend you up to 20% of the total cost of a home (or 40% within London). It means you can own a new build home with just a 5% deposit and 75% mortgage amount. The loan breakdown is:
75% Mortgage
Up to 20% government loan
5% deposit
The government loan is interest free up to the first five years, making it easier for you to buy your dream home. Note: The scheme rules differ in Wales, London and Scotland but the offers are still there for potential buyers.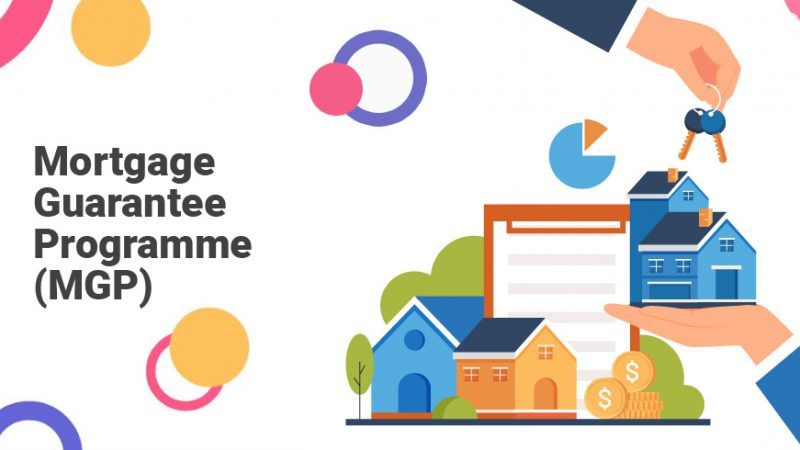 Mortgage guarantee programme for first time buyers
The government has come forward to help first time property buyers through mortgage guarantee programme, to start their investment journey. Buyers will be able to obtain mortgage with a deposit of only 5 percent of the value of a property under the plan to turn generation rent into generation buy. It will bring 95% mortgages back which will help new property buyers having a smaller chunk of deposit.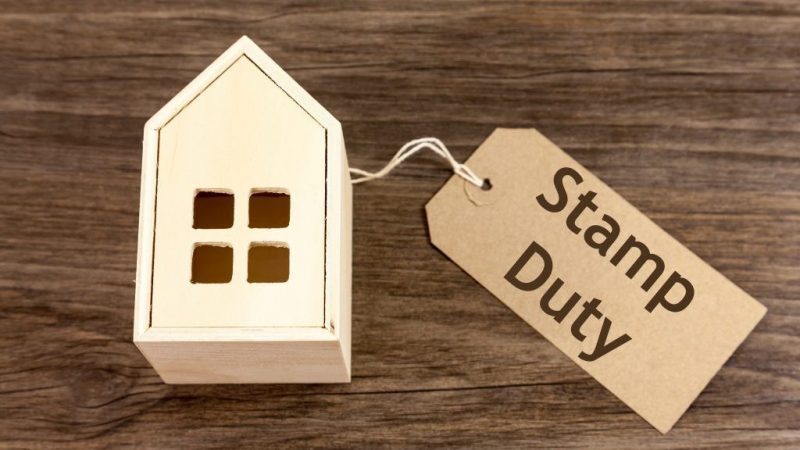 Stamp duty exemption
Stamp duty holiday is another remarkable step that government took to stabilize the UK real estate market and overcome losses to the economy. In recent Budget 2021, it is announced that the stamp duty "holiday" on properties worth £500,000, will be extended till June 30, 2021 leaving wider room for potential buyers to find properties of their own choice and complete the transaction with some savings.
Note: There are a number of Barratt properties that are worth up to £500,000, positioned at different locations and come with beautiful settings. Hendon Waterside, Ridgeway Views and New Mill Quarter are few such options that you can consider in this budget bracket.
Futuristic designs
Every new build home by Barratt is designed with perfection, efficiency and futuristic approach in mind. Staying updated about the innovations and incorporating smart technology is what makes these homes the best abodes in the region.
Considering the environmental impact and the rising costs of utilities, it is safe to say that smart homes are more economical and more comfortable as they are equipped with the best. For instance, there are floor-to-ceiling windows in the homes to make the most of natural light and fittings including taps are installed in the homes that use the latest aerated technology so they greatly reduce the water wastage.
Safety and security are the core principles so all homes are designed considering a myriad of safety measures such as:
Double-glazed windows
Fully functional smart circuit breakers
Smoke alarms
Fire resistant materials
Modern locks
Concierge services for most of the developments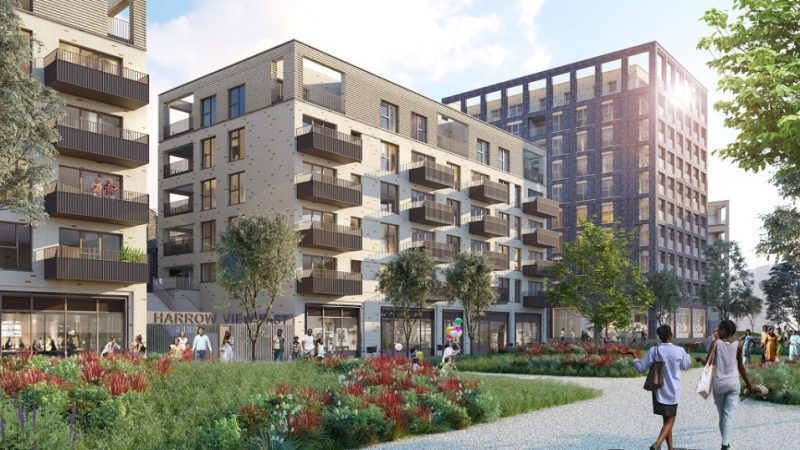 Environmentally sustainable developments
Barratt Homes is committed to design environmentally sustainable developments that residents can enjoy for years without burdening the surroundings. All homes have futuristic designs that do not just look aesthetically appealing but also contribute to the neighbourhood. Moreover, the developments do not just offer a positive return on investment (ROI) but are well-positioned near major transport links to help you get around the capital.
Other aspects, considered at the design stage of developments are:
Open green spaces with equal respect for plants, trees, and wildlife
Communal areas to strengthen a sense of community amongst residents
Besides fixed trails and pathways, streets are designed to be safe for walkers, cyclists, and motorists at the safe limit.
Conclusion
Barratt Homes, the award-winning developer, has a large number of homes that cost under £500,000 but are built to last and equipped with all modern technologies and fixtures. We also have a bunch of Barratt Homes properties located in different developments that can match your taste, style, and budget. All you need is to drop us a line at +44 203 888 5555 and our experts will get back to you with all the suggestions and investment plans. Looking forward to hear from you.
We're always eager to hear from you!
Please submit your enquiry and a member of our team will get in touch with you soon.