Main Content
Millennials & digital nomads embrace co-working hotels
Millennials & digital
nomads embrace co-working hotels
Hotels are increasingly embracing the co-working trend to cater to millennials' need for flexibility, movement and convenience. According to Citrix 50% of the workforce will be office-free by 2020. This has led to more entrepreneurs and start-ups being more mobile, blending life, work and leisure. Here are six fun facts about this co-working and hotel hybrid trend:
A new lifestyle
An industry report by Horwath HTL notes that the trend is powered by the increase in freelance and remote workers who can work internationally. Emergent Research also predicts that there will be 26,000 co-working spaces worldwide, doubling in number from 2017. This has made public spaces like hotels, coffee shops, restaurants and businesses rethink their design to integrate work, play and sleep.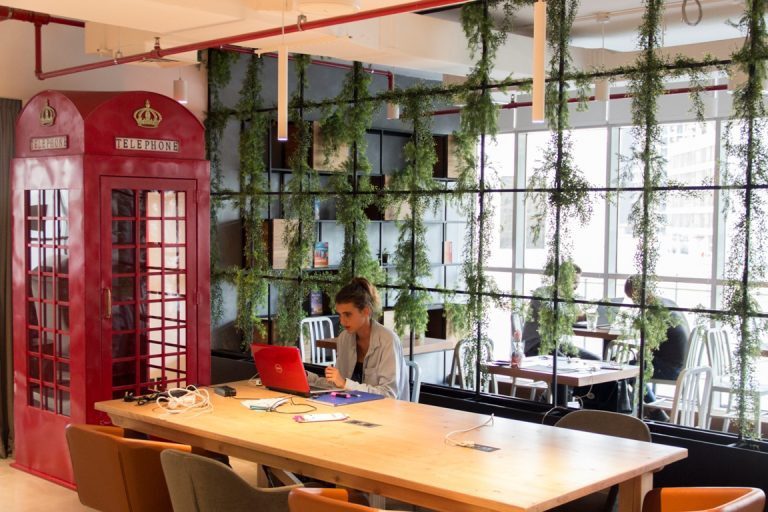 Global movement
NEST Dubai hotel and co-working space
Co-working is seen as a viable option in places like the UAE. The Dubai Mainland Co-working License issued by the Dubai Department of Economic Development makes it possible to set up a business with a Dubai Mainland license while operating a co-working facility in downtown Dubai. This has allowed for a new wave of creativity and entrepreneurship to appear, which will be showcased in the eagerly anticipated Dubai Expo in 2020. NEST, a co-working and hotel space in Dubai is the latest example of this trend.
Community
Hotels are beginning to develop communities rather than merely operating as a recognised brand. Boutique hotels like Hobo hotel in Stockholm welcomes professionals and visitors, describing themselves as "a meeting point, a workplace, an office or just a nice place to visit and hang out" where you can book rooms on-the-go. It also boasts a pop-up exhibition area (SPACEby) for startups who can show their work. Hotels that have co-working spaces are now embracing a new lifestyle and community who revisit, rather than anonymous customers.
Pay-to-stay model
Some hotels have separate co-working spaces, such as the Hotel Schani Wien in Vienna that offers a 10-day co-working pass to the lobby for £76. The hotel's Marketing Director Anita Komarek observed, "our guests like the technology we offer and love the atmosphere when arriving at the hotel."
A social movement
Hotel and co-working spaces allow different generations to collaborate. From Baby Boomers, Generation Z and millennials, the inclusive atmosphere ensures a dynamic blend for a more diverse working experience. 1,700 strong advocates of this movement signed an online document Coworking Manifesto, stating that the aspirations of the co-working movement are: community, collaboration, learning, and sustainability.
Growth
Hotels are now catering to customers' needs, work and lifestyle choices. AccorHotels has a joint venture with Bouygues Immobilier to grow Nextdoor in Europe. The two groups hope to create 80 collaborative Nextdoor workspaces by 2022. The trendy Moxy by Marriott has also branched out into Japan catering to millennials with small and well-designed rooms, vibrant lobbies designed like co-working spaces, 24-hour bar service and lots of USB ports to stay connected at all hours. The Sheraton chain is also adding a 'productivity table' to 400 lobbies, with USB ports and drawers.
We're always eager to hear from you!
Please submit your enquiry and a member of our team will get in touch with you soon.