Main Content
Projects that will redefine Dubai's skyline
Projects that will
redefine Dubai's skyline
From the stunning Palm Tower to the super tall skyscraper, Burj Jumeira, there's no shortage of exciting architectural developments in Dubai. In fact, with more than 100,00 new units under construction and due to be finished before the international fair, 2020 World Expo, there has never been a better time to invest in the UAE. Here are a few projects that you can expect to redefine the city's skyline.
Burj Jumeira skyscraper
Dubbed the 'new icon in Dubai's skyline', this super tall skyscraper is set in the city's waterfall and will be the centrepiece of the new Downtown Jumeira district.
Designed by Skidmore, Ownings & Merrill (SOM), the 550-metre tall split-volume skyscraper will rise from a lake, in the shape of a fingerprint modelled on the emirate's ruler, Mohammed bin Rashid Al Maktoum. Design partner Mustafa said that will be "bold, elegant and dynamic."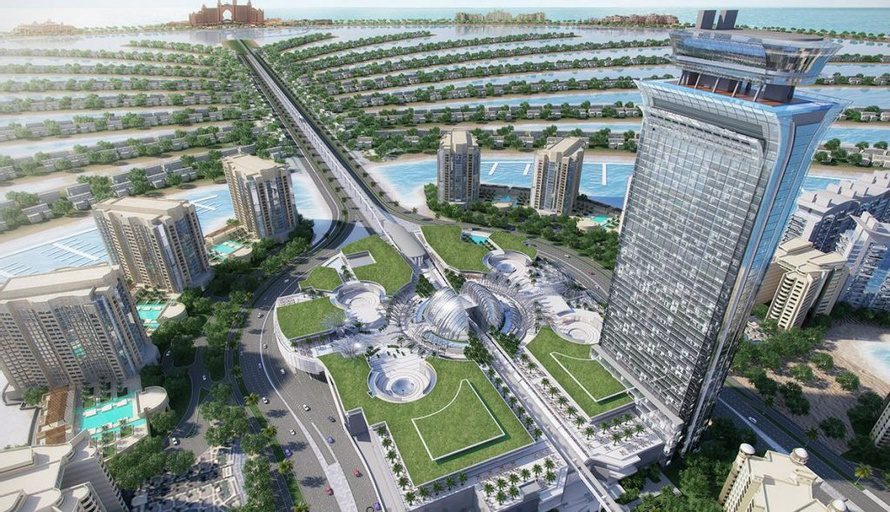 The Palm Tower
The Palm Tower, Palm Jumeirah, Dubai
Inspired by Dubai's luxury lifestyle, The Palm Tower will be connected to the Nakheel Mall, making it a hotspot for premium shopping, dining and entertainment. The 52-storey hotel and residential complex on Palm Jumeirah will offer 532 luxury residences and a 5-star, 290-room hotel with amenities such as a rooftop infinity pool, restaurant and viewing deck for spectacular sunset views. With direct access to a bridge and walkways to Palm Jumeirah's beach clubs, no expense is spared.
Dubai Lighthouse
Dubai Harbour will feature the MENA region's largest marina that will include 1,100 berths and a cruise ship port among hotels and restaurants. The spectacular 150-metre-high Dubai Lighthouse will feature a luxury hotel with a high resolution large screen that will display projections and light shows.
The Tower
Not satisfied with having the world's tallest tower, the Burj Khalifa, Dubai has its sights on setting new records with The Tower. Designed to be the jewel in the new Dubai Harbour's crown, the Dhs 3.6 billion project will be built in 2020 and used for observation desks or sky gardens. There will be 20 floors used for hotels, restaurants and residences, with an antenna on the peak that will be used for broadcasting.
We're always eager to hear from you!
Please submit your enquiry and a member of our team will get in touch with you soon.