Main Content
The five luxury real estate trends you should really know before investing
The five luxury real estate trends you should
really know before investing
The American architect Frank Lloyd Wright once said, "study nature, love nature, stay close to nature. It will never fail you." It is perhaps not surprising that sustainable living has now given way to wellness architecture that focuses on health, mood and performance. As April is the month of World Health Day, here are a few ways nature and good design can improve your life: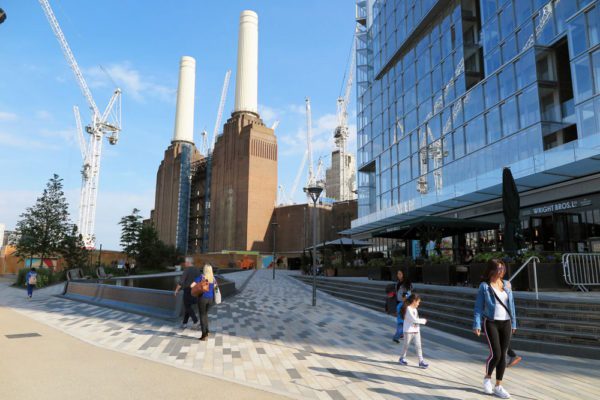 The London 'frenzy'
Adapting to new realities seems to be London's new motto since the luxury property market in the capital has developed new trends to benefit overseas investors.
A house in Westminster and its outrageously impressive amenities, hit the news earlier this year, with a 'try it before you buy it' feature. With a huge swimming pool, 11,000 sq. ft. of space, servants' quarters and a master bedroom the size of an average flat, the mansion is part of the try-before-you-buy swing that is trending on luxury property in London.
International tycoons are particularly fond of London's offerings. "We have seen foreign investors buying London property, defying bad scenarios and investing billions of pounds here" Copperstones' Head of London Office notes.
Off-plan luxury developments are definitely on the rise, with Battersea Power Station leading as foreign buyer's favourite.
Battersea Power Station's allure can be found on the innovation and the world-class design. The development is one of its kind as it brings back to life an iconic landmark by pairing it with culture and retail.
"Battersea Power Station is not the usual prime residential development. Living there will be an actual experience as it sets new standards for a luxury residential community that offers art, culture, food, leisure and exercise at the same site. It will honour the cultural heritage of the building by actually advancing the legacy." the CEO of Copperstones recently expressed.
The health built-in
A health and wellness built-in is now a must-have in every luxury development. Since ancient times, areas for exercise and spa services were always a privilege of the few. Pairing the glory of Roman baths with the healing qualities of Middle Eastern aromas, luxury developments across the globe walk the extra mile to deliver a health built-in that will have it all.
According to the Global Wellness Institute in Miami, in 2017, the wellness-lifestyle real estate and communities market were at $119 billion, growing at a rate of 9% a year, and estimated to jump to $153 billion by 2020.
"High net worth individuals are looking for fully equipped gyms, personal training services and spa amenities. Copperstones' portfolio is filled with developments that manifest the wellbeing of the residents across different cities. Investors could either opt for a flagship double-height 4,700 sq. ft. gymnasium in Battersea Power Station, London, or goes for the complete spa experience in Al Barari, Dubai. We love particular properties as much as our clients do, that's why we have listed Sky Gardens at Nine Elms. Ideal for those who are looking for an immersive exercise experience, Sky Gardens offers the only open plan gymnasium situated within sublime organic gardens." our Rare Listings Advisor in London suggests.
The luxury model show apartment
Model show apartments have always been of importance for luxury developers who are looking to showcase a new home the best way possible
The new luxury model show apartment, however, is more than just for promotion. According to Mansion Global, designers and decorators are hired to outfit model homes and apartments to perfection.
High-end buyers would like to see how the property is going to be like when finished and the model show apartment provides that and even more. Luxury model show apartments are usually located within the development so the clients can get the full experience of the neighbourhood and the surroundings.
"It is about creating everlasting experiences from the minute the buyers walk in. An exceptional design that will be included in the end product makes model show apartments a new standard that all luxury developments abide by" the Copperstones Sales Team highlights.
Imperial Avenue, a project by Shapoorji Pallonji in Downtown Dubai has now available private show apartments where interested buyers can browse around and explore at their own pace. As a leading developer in the Middle East and India, Shapoorji Pallonji also provides an online 3D showcase of the show apartments for those who wish to take a digital tour around the prime properties.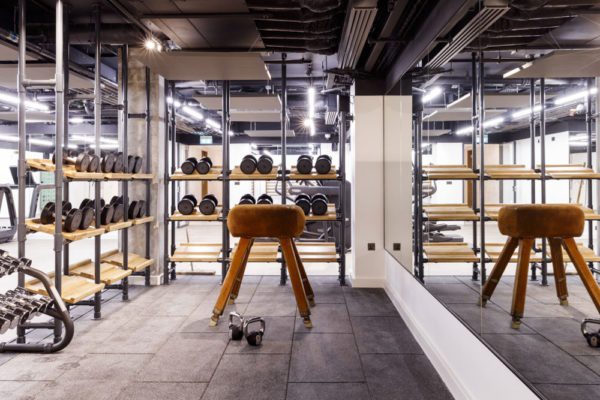 'Stealth' Luxury
Forget gold-finished knobs. Have you tried stealth luxury? For this new trend in the luxury market, quality is over quantity as end buyers search for an elevated daily life experience.
Elegance and timeliness enhance the feeling of home while providing amenities that always feel like a necessity.
"Comfort at all times is what stealth luxury is all about. A recognition of where luxury truly resides and is needed. This concept is really grandiose and is sweeping away prime homes around the world." the CEO of Copperstones notes.
For example, Battersea Power Station in Nine Elms London is a truly unique project, defined by effortless luxury that upgrades the daily living. Residents of Battersea Power Station enjoy top luxury concierge services that focus on rare experiences and services. From tickets to the BAFTA awards to transporting your furry friends across the globe, the team at the Power Club knows how to spoil you.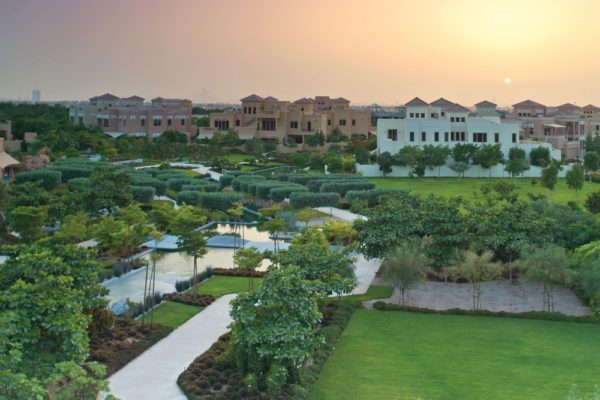 Secluded paradise
Privacy is a new luxury and luxury real estate confirms that in the most glorious way. At a time when people are almost never plugged off of their devices and the lines between online and offline blur, end buyers are looking for a secluded paradise to invest in.
The concept is not new, from the creation of resort hotels to luxury residential towers in New York, the desire to have a home to completely unwind is essential for everyone. However, private developments nowadays will do everything to built a secluded paradise in a buzzing location.
At Copperstones, we recently added Al Barari, Dubai, to our portfolio, the ultimate secluded paradise enclaved in endless greenery. Situated within a unique setting, the development features an amazing selection of apartments and villas in a green oasis. If you are a fun of waterways, landscaped gardens and lakes, Al Barari will be ideal for you.
For those who are not fond of long commutes in Dubai, Imperial Avenue in Downtown Dubai is definitely a luxury paradise amidst a buzzing centre. Residents will enjoy private infinity pools, indoor squash court and kids' play area, all in a residential tower with sweeping views of Burj Khalifa.
Ready to invest in a luxury developments with guaranteed ROI in either Dubai or London? Call us today on +44 203 888 5555 or book your private investment consultation at enquiry(at)copperstones(dotted)com
We're always eager to hear from you!
Please submit your enquiry and a member of our team will get in touch with you soon.