Main Content
The power of retail at Battersea Power Station
The power of retail at
Battersea Power Station
In 2013 the £9 billion project of transforming the iconic Battersea Power Station into a innovative 42-acre residence, neighbourhood and leading retail destination, got the red lights. Here's what you need to know.
London luxury
Last year London topped the global ranking for luxury store openings according to Savills. The city became the most active city for luxury retailers, rising above Paris, Tokyo, and Singapore.
Battersea Power Station plans to fill up the two huge turbine halls that measures up to 353,565 sq ft, over three floors with world-class shopping, dining and leisure activities.
Once complete, it's estimated that it will attract 50 million visitors per year.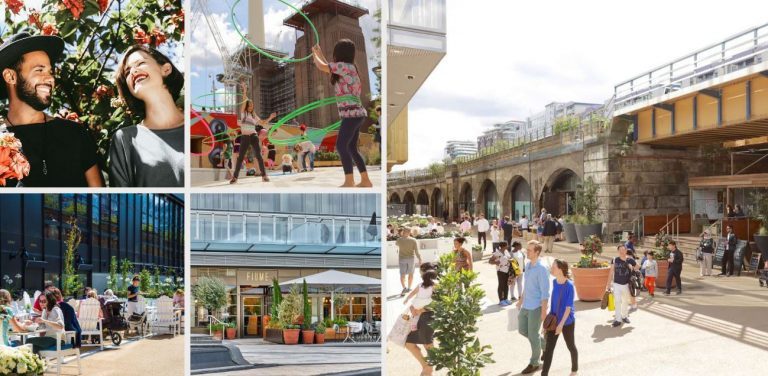 Boutique labels
Circus West Village. Photo credit: Battersea Power Station
Circus West aims to create a 'butcher, baker, candlestick maker' atmosphere. They will bring a fishmonger, a fromagerie, a baker, and a florist (luxury florist Moyses Stevens is already installed).
Other outlets include the urban winery Vagabond Wines, offering 100 wines by independent international winemakers, The Battersea General Store, where you can buy Japanese Whisky, and micro-brewery Battersea Brewery.
Circus West Village will even get their own pub, 'No 29 Power Power Station West.'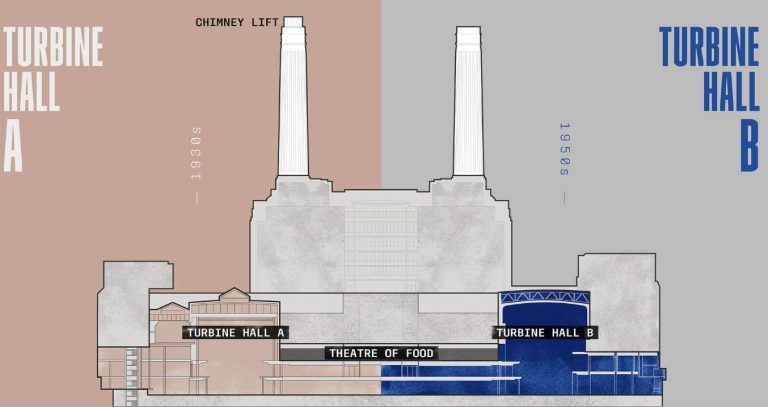 Classic & contemporary
Photo credit: Battersea Power Station
The shopping centre will be located in the instantly recognisable turbine halls with Turbine Hall A outfitted in an art-deco 30's style, while Turbine Hall B features a brutalist feel. There will be just over 100 units fitted with meticulously curated brands.
While Turbine Hall A will be home to the Premium Collection – luxury brands, Turbine Hall B will comprise of contemporary brands, with a younger, faster and more diverse offering.
There have also been whisperings of South Korean and Japanese brand additions.
Unique experience
A new Northern Line extension to the Power Station and the rest of the development will allow locals, tourists, and residents easy access to the planned 'High Street,' namely Electric Boulevard.
The bustling culture, brands, and convenient location will add to a unique shopping experience that the ever-more sophisticated shopper demands.
Allison Samek, CEO of luxury retailer Fred Segal, explains:
The luxury consumer is looking for an experience. They […] want one-of-a-kind, hard-to-find items that no one else has; and they want to find it in an environment that isn't replicated anywhere else."
The future
With Apple moving to the site (1,400 staff from eight sites will be moved to the brick 'cathedral of power', which will be their new headquarters), this will ensure a balance of big and start-up brands, adding to a vibrant eclectic atmosphere.
We're always eager to hear from you!
Please submit your enquiry and a member of our team will get in touch with you soon.