Main Content
£6.4 bn regeneration South London master-plan set to make Brent Cross South a top live-work destination by 2022
£6.4 bn regeneration South London master-plan
set to make Brent Cross South a top live-work destination by 2022
The North London regeneration masterplan was unveiled earlier this week and includes the £1.4bn modernisation of the Brent Cross shopping centre, the creation of a new north London suburb amounting to £5bn and a Garden Bridge that Londoners have been long anticipating of.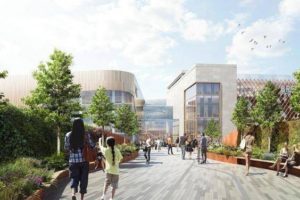 A long-anticipated Garden Bridge
The "living" garden bridge will link the brand new neighbourhood of affordable modern housing to the revamped historic Brent Cross shopping centre. The garden bridge will serve as a connection between the two centres while enabling an access route for pedestrians and cyclists over the North Circular Road. The idea is to create a civic landscaped garden bridge that will become iconic but also an integral part of the new community that will be built.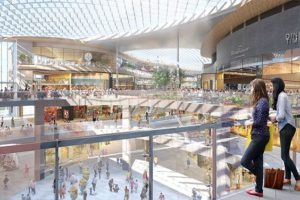 The creation of a new London neighbourhood
A joint venture between Argent Related and Barnet Council will bring to a life a new neighbourhood in London with 6,700 new homes being delivered plus almost 3 million square feet of office space.The aim of Brent Cross South is to include 30 % affordable homes, first-time buyer homes and homes for renters.
South Brent Cross developers are opting for architectural variety with a wide range of property options from studios to family homes. Andrew Turner, the developer's project director, says that the private homes will have "middle market" price tags to attract young professionals and middle-income families who are looking to build a new life. The private homes will be in buildings of six to eight storeys, with 13- to 15-storey blocks between them. To prevent Brent Cross South from becoming a daytime "dead" space", the development team is set to build office space for 25,000 people turning in into a hub for young professionals who will live and work there.
The creation of this modern live-work leisure suburb is part of the wider regeneration scheme of Cricklewood and Brent Cross. To link this new area, a new Brent Cross South Thameslink station will be created to offer fast train links to the City. By May 2022 residents will have access to King's Cross St Pancras in 12 minutes and Farringdon in 15 minutes, from where they will be able to pick up Crossrail services east or west.
A much needed Brent Cross Revamp
Scheduled to be completed in 2022, the Brent Cross shopping centre regeneration scheme is set to make Brent Cross a Westfield rival. Mike McGuinness, Hammerson's development director for the site envisions the Brent Cross revamp as an introduction to a new retail era, where tech specialists will work alongside property experts to incorporate the latest digital shopping trends.
The shopping centre will double in size to around 2m sq ft and will feature 200 shops, up to 50 cafes and restaurants, a hotel, a cinema complex and an indoor food "village" inspired by the Borough Market. While opting for an unparalleled shopping experience, the new Brent Cross will have three separate zones to appeal to different shoppers and their unique lifestyles.
The Brent Cross upgrade will aim to challenge the Westfield shopping centres and regain its glory as the first US-style shopping mall to ever open in Britain back in 1976.
We're always eager to hear from you!
Please submit your enquiry and a member of our team will get in touch with you soon.