Main Content
Battersea Power Station phase 3 – A place like no other
Battersea Power Station phase 3 –
A place like no other
Battersea Power Station is one of the largest and the most visionary regeneration projects with the UK's most renowned historical, cultural, and architectural landmarks – the iconic Power Station at its heart. Phase 3 of the Battersea Power Station comprises of Battersea Roof Gardens – the architectural masterpiece – designed by Foster + Partners and the masterful Prospect Place is designed by Gehry Partners located beside Electric Boulevard.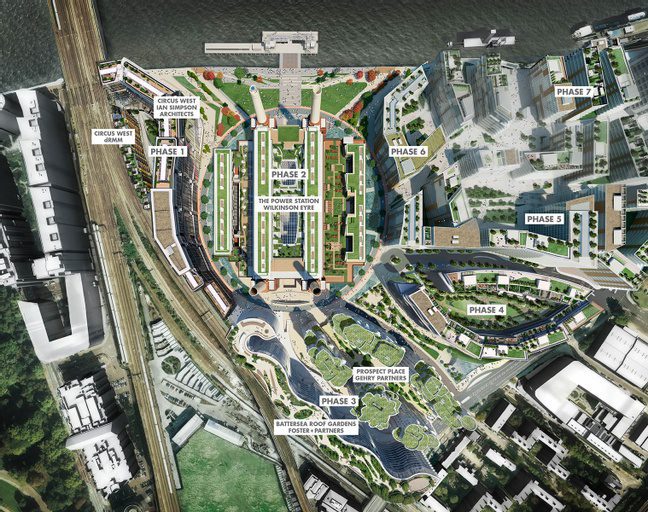 The project plan
Battersea roof gardens will be home to a 160-bedroom hotel that boasts a rooftop swimming pool, and bar. The Prospect Place is a cluster of five buildings that boasts residential apartments complemented with either winter gardens or terraces.
The first phase of Battersea Power Station comprises of Circus West Village, which is completed and has already welcomed more than 1,000 residents.
Phase 2 is the redevelopment of the iconic Grade II listed power station itself, which was expected to open by 2021 but seems to be delayed a bit due to Covid-19 induced pandemic and lockdown.
This phase will house the tech giant Apple – as the company has occupied the largest office space in the building to turn it into Apple's London Headquarters.
There will be more than 4,000 apartments at Battersea Power Station and around 3.5m sq. ft. of mixed space to be used for all commercial purposes. Simon Murphy, the CEO of Battersea Power Station Development Company, said: "We are reaching a pivotal moment in the transformation of the development as the long-awaited vision for this iconic building and the surrounding area becomes a reality.
We are making real progress now with the transformation of the Power Station itself and Phase 3 of the project, which will soon become one of London's most exciting new destinations, home to Apple's London campus, as well as several hundred shops, restaurants, events spaces and, of course, some of the finest residences in the world."
Cross-section of the Battersea Power Station
Electric Boulevard, termed as a new high street pedestrianized retail alley on the banks of River Thames, will boast residences, offices, restaurants, cafes, bars, shops, boutiques, public spaces, and a boutique hotel with a rooftop swimming pool. With Zone 1 Northern Line Underground Station to be opened soon, the entire development of Battersea Power Station will be connected to all major transport routes to access London and beyond.
Spread over six acres, the riverside public park will be at the doorstep of Battersea Power Station, which itself be home to 253 exclusive luxury apartments, a 2,000 capacity event space, 40,000 sq. ft. of co-working office space, and Apple's new London headquarter located in the Boiler House. The apartments at Battersea Power Station are further divided into one, two, three, and four bedroom apartments, townhouses, and penthouses spread across different buildings. The two turbine halls will offer 420,000 sq. ft. of commercial space to be utilized by retail shops at Battersea Power Station, restaurants, and cafes.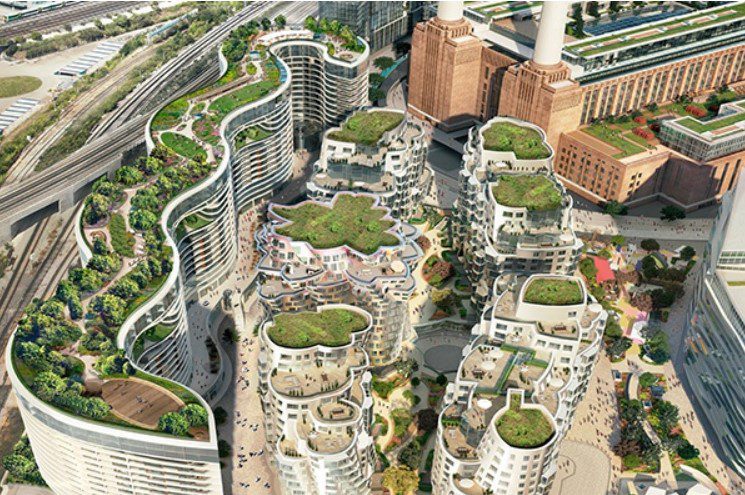 Design approach of Phase 3
Phase 3 is a significant part of the Battersea Power Station refurbishment plan and it will feature Battersea Roof Gardens – your haven in the sky, Battersea Prospect Place – a modern architectural masterpiece and The Electric Boulevard – a new high street for London's high net worth individuals and world's affluent.
Upon completion, The Electric Boulevard will be the gateway to the Battersea development – connecting Power Station to the Northern Line Underground Station and will be the throbbing heart to the vibrant community with its happening restaurants and retail shops.
Phase 3 will comprise of 1,300 apartments in a different range of sizes, donning various styles in two zones on either side of the boulevard. Additionally, there will be leisure space for the residents to spend their free time.
The development firm has planned to deliver more than 500 affordable homes across the Battersea Power Station project and out of that, 103 houses will be a part of the third phase.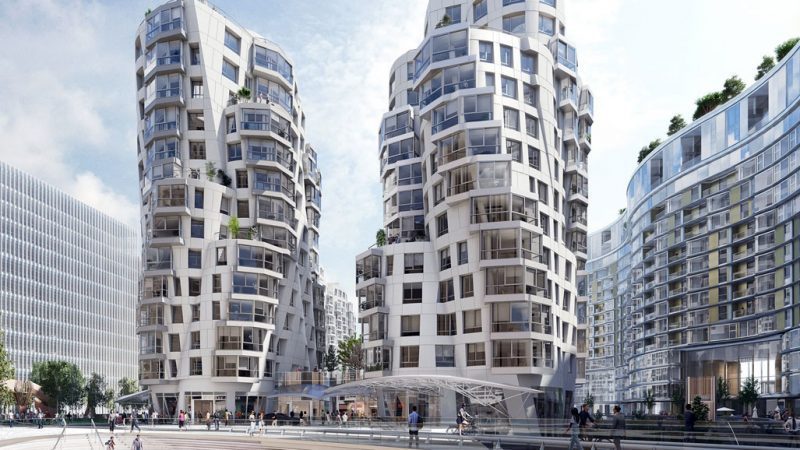 The Prospect Place – Phase 3
The Prospect Place is a cluster of five buildings, which comprises double-height retail units at street level, more than 1,000 apartments, and a community hub for the residents. Gehry Partners is known for its far-reaching experimental approach in residential, cultural, and commercial projects and to keep the tradition alive, Prospect Place will showcase distinctive "Flower" like buildings.
The design approach of these buildings depicts Gehry's unmatchable experience, commitment to excellence, and dedication to come up with unique ideas and translating them into a practical approach that does not just appear good but seamlessly blend with the surroundings.
Having a home in one of Frank Gehry's designed buildings equate to experience luxury living in architectural marvel. The entire phase is truly spectacular with homes in Prospect Place having access to a private garden – to give you a feel of traditional London homes. Moreover, each residence has its own winter garden or a spacious terrace – and you can pick either, depending upon your choice. Gehry Partners has designed two palettes for the interiors of Prospect Place, L.A., and London.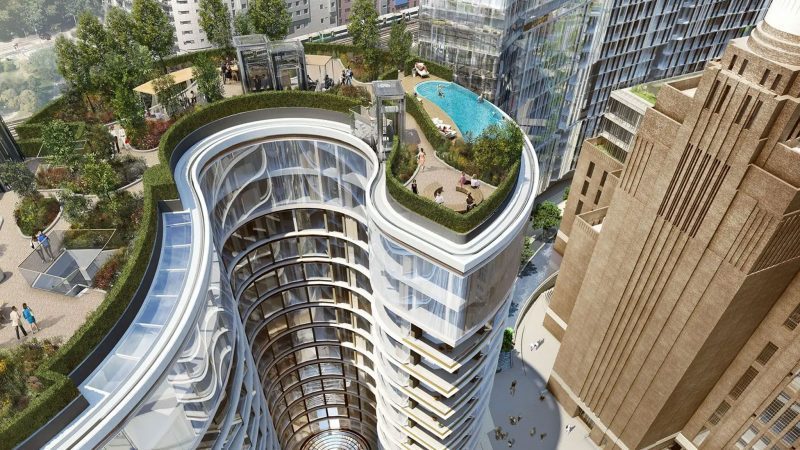 Designed by Foster + Partners, having a home at Battersea Roof Gardens means enjoying a haven in the sky. The potential residents will enjoy serenity and tranquillity just two floors above the vibrant retail street along Electric Boulevard below. If you are looking for an open green space in an apartment project, Battersea Roof Gardens is the right choice for you. You can find unique green space above the development in the sky.
The unique roof of Battersea Roof Gardens has been designed by the excellent team of James Corner Field Operations, which has also designed New York City's High Line, in collaboration with LDA Design. The 1,200 ft. long roof garden is the significant highlight of the project and large trees are planned to be anchored there to act as wind barrier at this altitude, to avoid wind gushes, to protect the vegetation and to offer a calm interactive place for the residents.
All the apartments at Battersea Roof Gardens will be styled in a subtle 1930s theme inspired by the Power Station, with two finishes: Cloud and Steam.
Distinguishing facilities and amenities of Phase 3
Some of the world-class facilities and premium amenities are being offered here that include:
Thames riverside living but away from traffic
Zone 1, Northern Line Underground Station is in close proximity
Four of the UK's largest railway stations accessible within 10 minutes
24/7 concierge service availability
Access to resident's lounge located in Battersea Roof Gardens
A 1,200 ft. long rooftop garden
Retail facilities, restaurants, cafes and boutiques at the doorstep
Podium level gardens between Battersea Prospect Place buildings
Underground parking for particular housing units
A 160-bedroom hotel boasting a rooftop swimming pool and bar
Two-year warranty on any defect or maintenance issues
Direct access with only a 5-minute walk to 200 acre Battersea Park
London's best schools, colleges and universities in close proximity
The entire project of Battersea Power Station has slowly been becoming a reality – making it a perfect time to invest to make the most from your investment and earn profit in the future. Circus West – Phase 1 of Battersea Power Station is already completed and almost 1,000 people are residing there, Phase 2, the refurbishment of the Power Station itself is undergoing and Phase 3 comprising of Battersea Roof Gardens and The Prospect Place has already been announced and expected to be completed in 2022.
UK property experts believe that is the high time to take investment decision and who can guide you in a better way than Copperstones Properties. Get in touch with our experts and discuss your investment plans as we are running out of the Battersea Power Station inventory. It's better to hurry up and be a part of this iconic development. Awaiting response!
We're always eager to hear from you!
Please submit your enquiry and a member of our team will get in touch with you soon.