Main Content
Emaar Hospitality Group to open 5 luxury hotels in Dubai this year
Emaar Hospitality Group
to open 5 luxury hotels in Dubai this year
The hospitality arm of Dubai's Emaar real estate development group has revealed that it will open five new hotels that include: two Address hotels, two Vida hotels and one Rove hotel, in the emirate this year.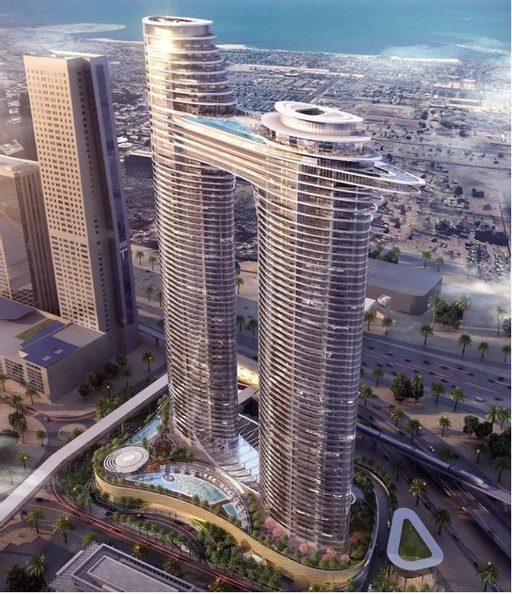 Address Hotels + Resorts
Two hotels under Address Hotels + Resorts will open under Address Hotels + Resorts in Downtown Dubai: Address Fountain Views and Address Sky View.
Emaar has a roster of luxury apartments in Dubai such as Palace Residences that will be just a stone's throw away from the Address Hotels + Resorts, enjoying a range of on-demand 5-star hotel services and dining choices.
This allows residents access to exclusive amenities in both the residential towers and hotel. On the list is an infinity-edge swimming pool, a signature rooftop bar & grill as well as a spa.
Vida Hotels and Resorts
The new hotels to open under Vida Hotels and Resorts are Vida The Hills and Vida Harbour Point. The new Rove Hotels property is Rove At The Park and all of the hotels have already started online booking.
Address Fountain Views will feature 193 hotel rooms and suites, offering spectacular views of Burj Khalifa and The Dubai Fountain and direct access to The Dubai Mall through a link bridge.
Address Sky View includes 169 rooms, and has two impressive towers linked by a Sky Bridge, located in the heart of Downtown. Chris Newman, Chief Operating Officer of Emaar Hospitality Group said:
We are committed to supporting the Dubai Tourism Strategy to welcome 25 million annual visitors by 2025 through our robust portfolio of upcoming hotel projects.
Family-friendly hotels
Vida The Hills, a 157-room lifestyle hotel is located in Dubai Creek Harbour, a six sq km development, just 10 minutes from the Dubai International Airport. A golf course is just 10 minutes away.
Rove At The Park is a 579 room hotel and is another family friendly option, located within Dubai Parks and Resorts. It is home to three theme and water parks.
The hotel lifestyle
There has been a rise in the sale of residences attached to or serviced by large hotel brands. For example, the fashion designer, Elie Saab partnered with Emaar to develop a gated destination on the Beachfront in Dubai.
Inspired by the Miami lifestyle, there will be a pool deck on the 8th level, with an infinity-edge swimming pool, gym and recreational facilities often enjoyed in hotels.
Branded, or hotel-run homes in prime locations can command a premium of 132% more than unbranded properties in the same location – according to research by Knight Frank and Savills.
Fashion houses (Elie Saab and Armani), car designers (Porsche and Aston Martin), and even celebrities (Elizabeth Hurley and Robert de Niro) are hopping on the booming industry, branching out into real estate.
We're always eager to hear from you!
Please submit your enquiry and a member of our team will get in touch with you soon.