Main Content
London beats New York as top city for the world's wealthy
London beats New York as
top city for the world's wealthy
According to Knight Frank's 2019 Wealth Report, London has taken the crown back from New York in an annual ranking of the world's top cities for ultra-high-net-worth individuals (UHNWI).
The report examined the global urban powerhouses that matter most to individuals with net assets of more than $1m. London had the most wealthy populations, focusing on wealth, investment and lifestyle. The only category where New York trumped London, was in the investment category.
Key findings
Super rich or ultra high net worth individuals (UHWIs) who have assets of more than $30m is greater than any other city, followed by New York, Hong Kong, Singapore and Los Angeles.
The top five European cities after London were: Berlin, Frankfurt, Paris, Munich and Amsterdam.
The global population of ultra-high-net-worth individuals will grow by more than a fifth over the next five years.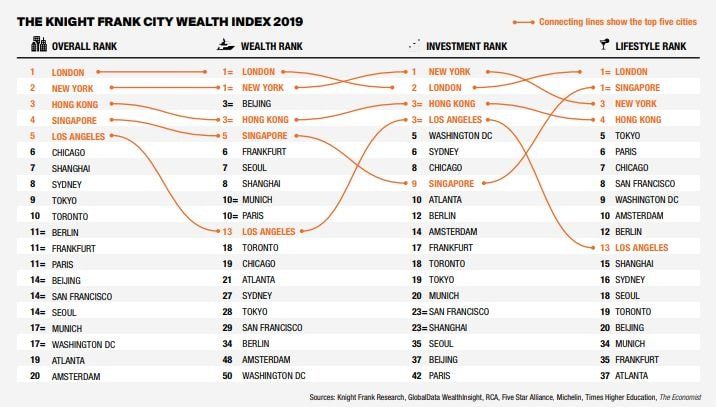 Wealth
Wealth Report 2019, Knight Frank
London has the largest population of UHNWIs with 4,944, an increase of 582 over the last five years.
For HNWIs, Tokyo reigns with 488,582.
New York has the highest concentration of billionaires, with 94.
Growth in Asia is noticeable, with Asian cities holding three of the top five spots in the wealth category (Beijing, Hong Kong and Singapore).
Investment
Sky Gardens Nine Elms, London SW8
London is dominant for diversity of investors.
North American cities reign for private investment, occupying six of the top ten spots in investment.
Rising interest rates mean that HNWIs are not relying on the generosity of central bank returns, instead they are looking for smart investment opportunities.
Liam Bailey, Knight Frank's global head of research noted: > Property investors will become increasingly focused on income, asset management and development opportunities."
Lifestyle
Education and the number of quality universities is a significant driver for purchases of first and second homes globally.
Other factors include: security and luxury indicators such as five-star hotels and leading restaurants.
Two cities that stood apart in lifestyle and safety were London and Tokyo.
London had more five-star hotels – 76 – and quality universities.
Tokyo ranked highest for luxury dining for being the safest city, according to The Economist Safe Cities Index.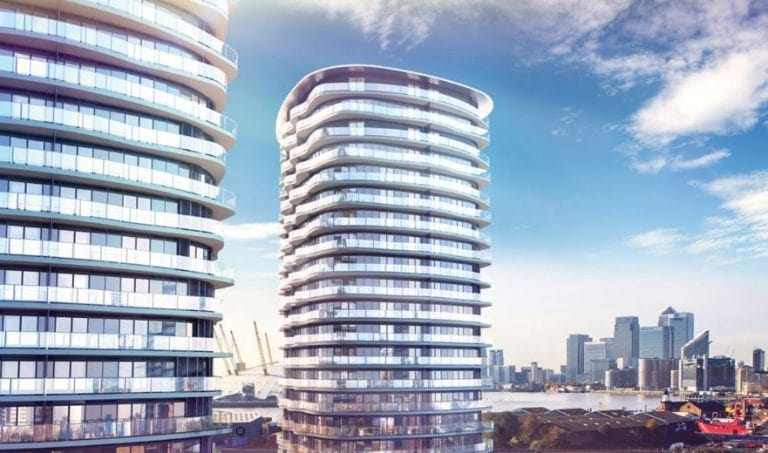 Future growth
Looking beyond the report, luxury real estate shows no sign of slowing, with the world's elite continuing to seek out top-tier properties.
According to luxuryfact: Luxury consumers are highly focused on making good investments and want to maximise the value of their properties."
HNWIs view real estate as a 'wealth creator' leading to wealth and success.
Strutt & Parker> predicts that house prices in the UK will grow by 2.5% in 2019 and 18% in five years.
This growth has led to projects such as Hoola in London's Royal Docks (part of the London Borough of Newham's Arc of Opportunity, a region with £22 bn worth of development potential in terms of business, homes, offices and leisure).
We're always eager to hear from you!
Please submit your enquiry and a member of our team will get in touch with you soon.