Main Content
Buy-to-Let Properties – Best UK Property Investment Projects in 2021
Buy-to-Let Properties
Best UK Property Investment Projects in 2021
Brexit seemed to be the biggest challenge for UK real estate sector back in 2019 but 2020 was started with positive vibes and high spirit. However, what rolled out in 2020 was not part of anyone's plan – Covid-19 did not just affect realty sector but took the toll on entire economy. Despite lockdown and new strains of Corona virus, the UK property market thrived well and on continuous basis to defy every challenge. Just by registering the interest of overseas buyers and evaluating the number of transactions took place in the last quarter of 2020 and 1st quarter of of 2021, it can be easily claimed that property market has started gaining its momentum that leads to boom in the sector across the country. Google search queries indicate that both local and overseas investors look ahead to get their hands on the best real estate projects in United Kingdom.
Why UK real estate?
The UK real estate sector thrived well during the pandemic and in the last quarter of 2020, the property prices touched unprecedented heights across the country. With increase in UK property prices, demand also seemed to increase as a large number of local and international investors started taking interest in UK real estate sector.
The experts believe that the sudden spike in demand is directly driven by changing supply and demand dynamics and the temporary stamp duty exemption – a relief announced by the UK government.
As we march into 2021, people will definitely get attracted to the stability of UK realty market and show interest in Buy-to-Let properties, so there will be a number of investment projects vying for the spotlight.
Based on the surge in queries related to investment in UK properties, we have asked our panel to examine the trend and let our readers know the most promising Buy-to-Let investment projects in 2021. According to our experts the best investment projects are: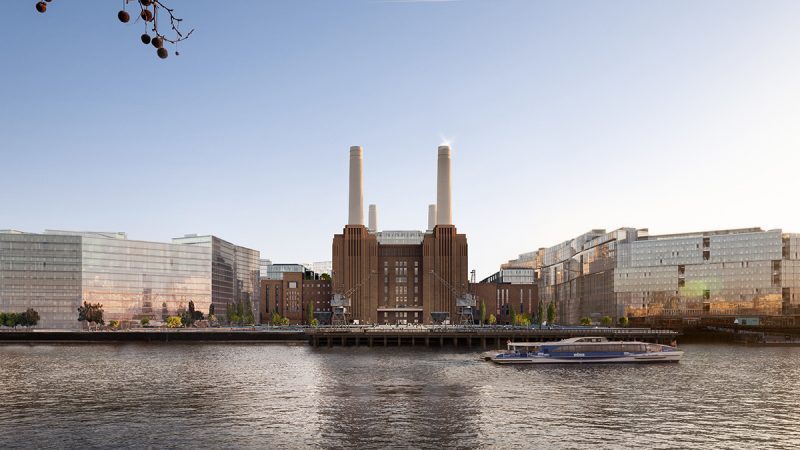 Battersea Power Station
Battersea Power Station, an iconic development, had long been serving as a beacon of the London's ever-mesmerizing skyline and an Art Deco inspired industrial heritage asset. However, since its decommission in 1983 but after 35 years, now the iconic development is in the process of being transformed into a mixed-use development to offer homes, corporate office space, retail units, business centres, open green spaces and community clubs.
The mega project will not just be like any other development in London but a complete lifestyle project, upon completion.
The project is planned in phases and Phase 1 of Battersea Power Station has been completed and already handed over to the residents and new parkland has made riverside accessible to the general public. Not just the residents are keen about their abodes but the businesses have also serious plans to move into new commercial units and office space such as Apple has picked Battersea as their new headquarter in UK.
The mega development is the future of UK real estate sector as more and more numbers of buyers are moving into the already completed phase and with the shops and businesses opening in this rejuvenated area, it will become London's great riverside destinations offering strong Returns on Investment (ROI).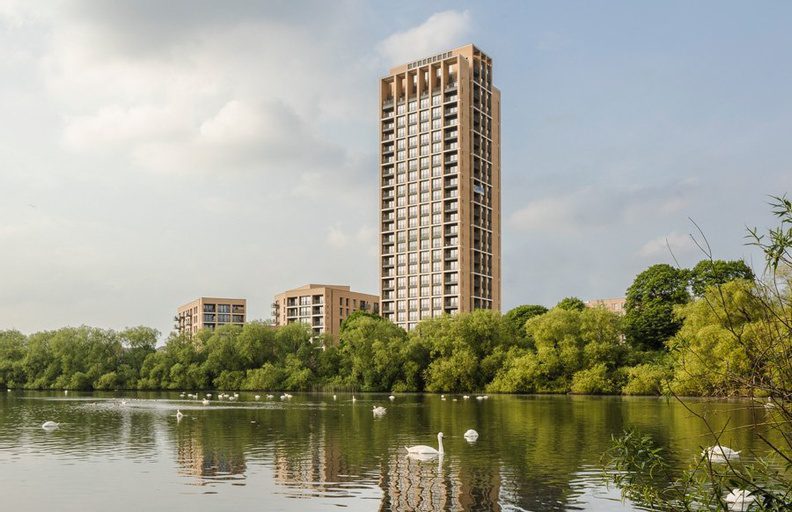 Hendon Waterside
Another remarkable development that has secured its place in the list of best buy-to-let developments in UK is Hendon Waterside by Barratt Homes. Located in Zone 3, it is a new regeneration scheme in West Hendon that will be connected to London through a road network and residents can access central London under 30 minutes via Thameslink or Northern Line services.
Not just central London but several other key destinations are at few minutes distance from Hendon Waterside like it will take 16 minutes to St Pancras International and 28 minutes to Blackfriars and 10-minute bus to Brent Cross shopping centre.
Hendon Waterside is a mega project by Barratt Homes comprises of more than 2000 one, two and three bedroom new homes, being developed next to the scenic Welsh Harp Reservoir.
All homes offer majestic views over the landscaped gardens and onto the Welsh Harp reservoir and come with private outdoor space and designated parking slots. The development offers all the modern facilities in the development like retail shops, cafes, restaurants and a Co-Op supermarket.
Hendon Waterside is awarded an "Outstanding" Built for Life honour and residents can enjoy a great lifestyle away from central city but without compromising on the urban facilities. These are some of the reasons that made it one of the top choices of the real estate experts in UK and investors alike. The development definitely holds a brighter future for residents and investors alike.
Ridgeway Views
Ridgeway Views, an exclusive residential development, is set within 47 acres of green fields with 4,000 trees, located in the Mill Hill conservation area. The beautiful homes are perched on hill top, overlooking the rolling green fields of Totteridge Valley. It is one such exclusive project of Barratt Homes, where they provide luxury, ready to move in apartments and detached family homes.
All the residences enjoy a natural green backdrop, making it an idea investment choice for nature lovers, who always look for small yet cozy home, equipped with contemporary facilities in the serene neighbourhood.
Ridgeway Views is an exclusive village lifestyle experience with great transport links located within a conservation area in highly desirable Mill Hill Village. For instance, Mill Hill East Underground station is a 10 minutes' walk from the development and from there it takes 25 minutes to reach central London. The new West orbital line will add tremendous vale to capital growth and reduce travel time to Heathrow.
And families need not to worry as well performing schools are there in close vicinity along with a range of sports and leisure facilities including gym, parkland and trails for an active lifestyle. Isn't it all what residents look for in ideal residential project that comes along with a strong Return on Investment (ROI)? That is why, Ridgeway Views has secured a top position as an ideal real estate investment option in UK.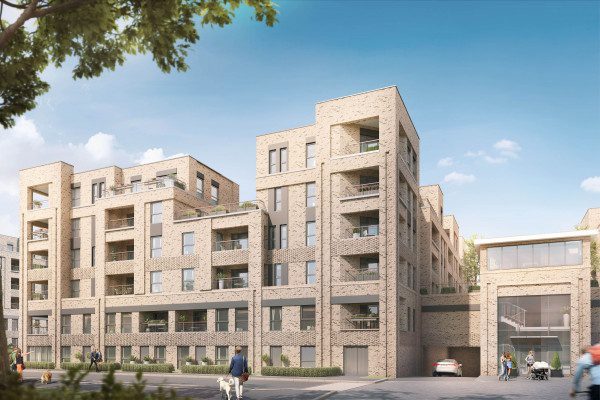 New Mill Quarter
Located in Zone 4, New Mill Quarter is developed by Barratt Homes as part of a regeneration scheme in the area on Hackbridge Road, next to Hackbridge Station in Wallington. It is an emerging lifestyle destination that comprises of 440 new homes, categorized into one and two bedroom apartments and three and four bedroom houses. New Mill Quarter located in south-west London offers faster links to the nearby destinations – like the residents can reach London Victoria in less than 30 minutes from Hackbridge Station.
The development is located adjacent to Hackbridge Station and is minutes away from 143-acre Beddington Park.
All the residences come with private balcony and terrace but parking is available for selective homes only. Moreover, the residents will have access to outdoor open green spaces with cycle trails and walk through Beddington Park.
The development offers landscaped gardens and open space with family play areas, cycle trails along with access to Beddington Park. With a supermarket, café and retail shops on your doorstep, make it an ideal investment option for first time buyer looking to create home there or for pro investors looking for ideal option to park their hard-earned money in order to achieve strong ROI in future.
If you are also a pro investor or a newbie but considering to invest in one of these options, we have covered you with a number of options so instead of trawling through hundreds of listings, just pick up the phone and drop us a line at +44 203 888 5555 or feel free to write us at enquiries(at)copperstones(dotted)net about your investment plans. Our experts are always there to guide you in the right direction with a bunch of exclusive properties in Battersea Power Station and these emerging investment hotspots.
We're always eager to hear from you!
Please submit your enquiry and a member of our team will get in touch with you soon.