Main Content
Ultra-luxury, Fully-furnished 4 bedroom duplex apartment sold in Battersea Power Station
Ultra-luxury, Fully-furnished
4 bedroom duplex apartment sold in Battersea Power Station
With luxury houses being so expensive, property buyers and investors are now paying record-high prices, for premium apartments located in the UK. A luxury duplex apartment has emerged on the market – for sale.
Copperstones has recently sold this ultra-luxury, fully furnished apartment located in the recently completed Switch House (East), within the iconic Battersea Power Station. The lavish 4 bedroom duplex apartment is part of the £9billion regeneration of the once-derelict coal-fired plant in south London, which had been empty since it was decommissioned in 1983.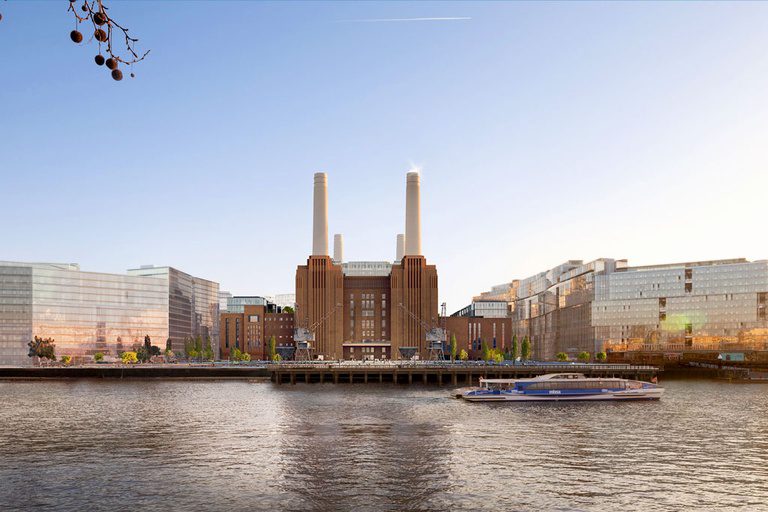 Battersea Power Station
Battersea Power Station is a historic landmark in London that is globally known, praised and loved. It has always been known for its red brick façade and iconic four chimneys. And to maintain the original charm and heritage of this landmark, only necessary changes are made.
The Grade II listed building is now being transformed into a lifestyle destination that offers exceptional residential units, business centres, corporate offices, entertainment spaces, restaurants and high-end retail units in South West London, along River Thames.
The chimneys have been replaced with the exact replicas and to make the most of the new design, a glass elevator is installed in one of the chimneys to take visitors on top at a viewing platform to observe London's skyline.
Battersea Power Station provides every kind of facility to the residents within the development from restaurants to casual cafes and from a park that spreads over six acres to the kids' play area and from cinemas to bars. Almost 20 acres of land are dedicated to creating new open spaces, which equates to almost half of the total site footprint.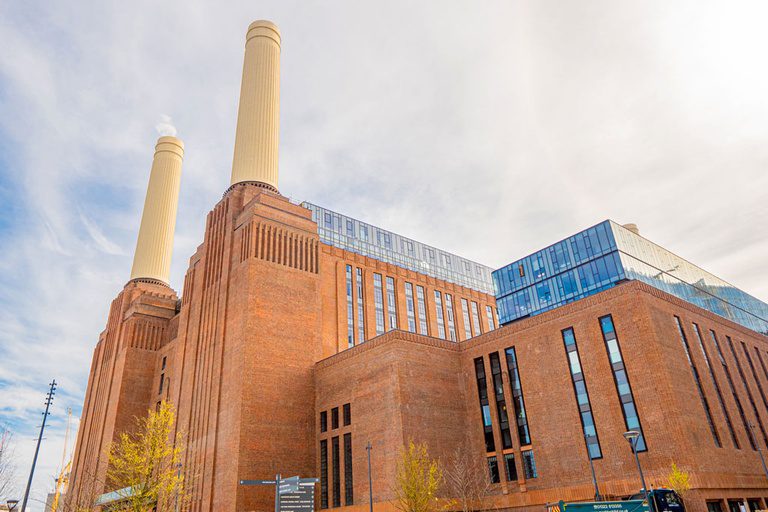 Apple – the largest tenant in Battersea Power Station
Apple, the tech giant, will occupy 500,000 sq. ft. of office space across six floors in the central boiler house in the Power Station and plan to shift almost 1,400 employees from its eight London offices here. The opening of an Apple megastore is also on the card.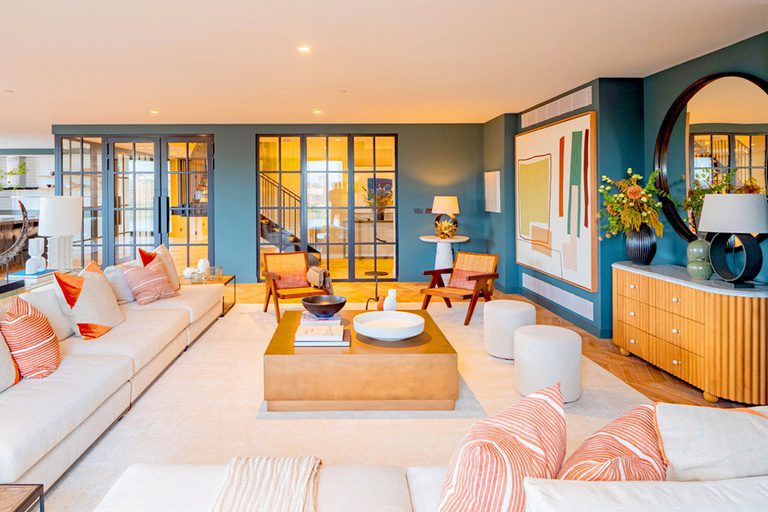 Apartment located in Switch House (East)…
This particular apartment is located on the 2nd floor in the Switch House (East) – offering stunning views of the River Thames and Phase 6. The 4 bedroom duplex apartment comes with a stylish open kitchen, lounge-cum-dining room area.
The home dons Heritage' 47 interior design theme and also features five designer bathrooms. The interior is beautifully done to complement residences with modern comforts while keeping them resonate with the original and irreplaceable character – striking the balance between the contemporary and the building's former life.
Though the apartment does not have any open terrace or balcony but it is designed in a way that allows the homeowner several vantage points (on both levels) to look out over the London skyline, Phase 6, and the River Thames. Its exterior features original brick and steelwork dating back to the 1930s, with details inside including high ceilings, central air conditioning, and a custom-designed, fully-equipped kitchen.
Architects WilkinsonEyre 'took great care in bringing this monument back to life, paying tribute to its past while infusing it with a 21st-century flair,' according to the residences within Battersea Power Station.
Conclusion
The Battersea Power Station is being redeveloped as part of a larger plan to create a new, changing neighbourhood in south London. If you are interested to be a part of this London's mid-century landmark, we are open to discuss investment plans with you, providing you with numerous options to invest in Battersea Power Station and guide you in the right direction according to your budget and space needs.
All you need is to pick up your phone and drop us a call at +44 203 888 5555 or write us at enquiries(at)copperstones(dotted)net and one of our sales team members will get back to you.
We're always eager to hear from you!
Please submit your enquiry and a member of our team will get in touch with you soon.